You Can Turn Your Home Into a Barbiecore Dreamhouse With These 12 Items
Elle Woods is freaking out RN.
While Barbie's iconic head-to-toe pink lewk has been around since the doll first hit shelves in the late '50s, her bubblegum-hued wardrobe and attitude has had a recent resurgence. In part, this can all be traced back to those behind-the-scenes photos of Margot Robbie as Barbie and Ryan Gosling as Ken's blonde bombshell doppelgänger in Greta Gerwig's upcoming Barbie movie. Simultaneously, fashion-forward celebs like Vanessa Hudgens and Lizzo have had a hand in spreading barbiecore like wildfire, too. Now, the barbiecore trend is taking over home decor.
If you had a Barbie dreamhouse growing up, your obsession with styling a home probably began at the wee age of 4. And if you had a little brother like moi, you know how frustrating it was to come home from kindergarten to find Barbie's mansion in ruins. Who said Barbie was done in the kitchen or watching TV? In the words of Kelly Kapoor (who we all very well know would appreciate the heck out of barbicore), how dare you?!
Well, now's your chance as an adult to barbiecore your space for real! From monochromatic pink martini glasses and accent wallpaper, to pink statement furniture and Barbie-inspired art work, these items will turn your home into an actual Barbie dreamhouse.
RELATED: 30 Best Zodiac Tattoo Ideas
East Urban Home Capital Sleek Glam Ultra Modern Accent Mirror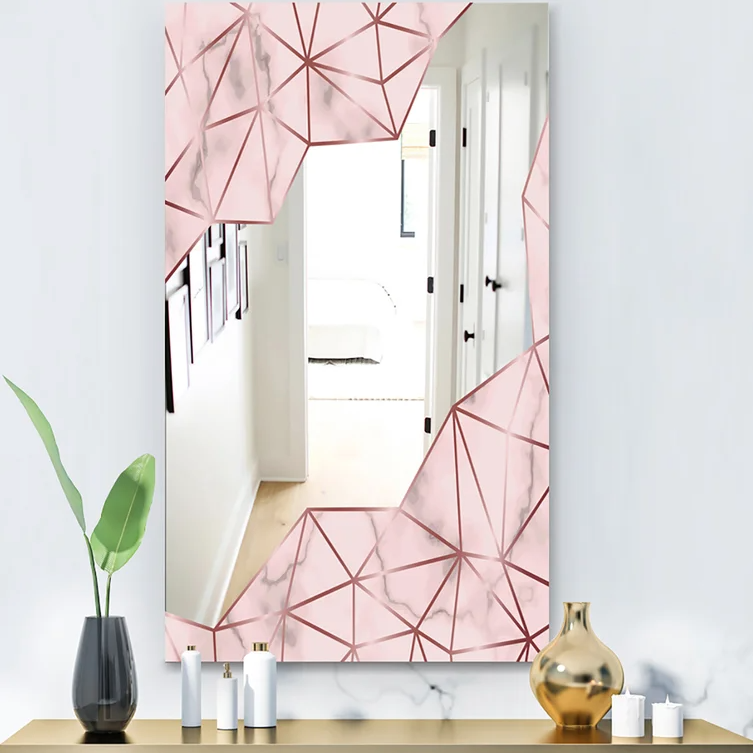 Price: On sale for $175.99, wayfair.com
Heading-out-the-door mirror selfies just got a lot more glamorous thanks to this statement (and scratch-proof) mirror, which doubles as a fun piece of wall art. Pre-installed wall hangers allow the mirror to be installed vertically or horizontally.
Kate and Laurel Lipton Pink Decorative Tray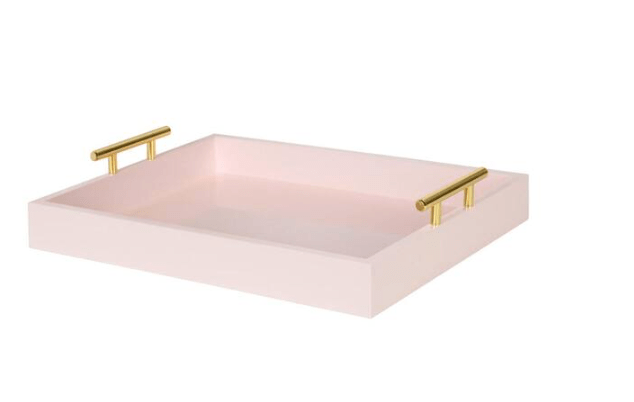 Price: $42.99, homedepot.com
Add a pinch of Barbiecore to your coffee table, ottoman, dresser with this chic blush tray with gold polished handles. Use it to store makeup and jewelry or as a serving tray for your next GNI.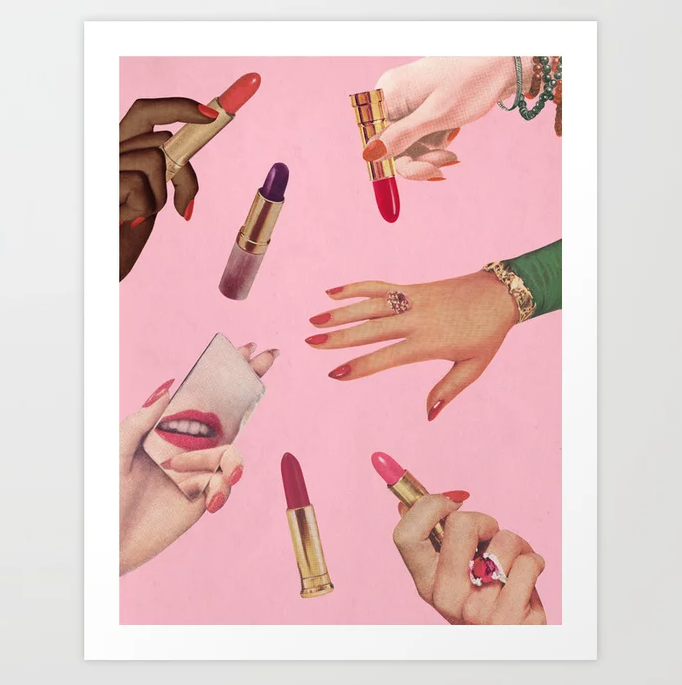 Price: $23.00, society6.com
Dress up your walls with this beauty-inspired wall art, available in five different print sizes. Just think how cute it'll look over your dresser or vanity!
West Elm Jupiter Beaded Glass Martini Glasses (Set of 4)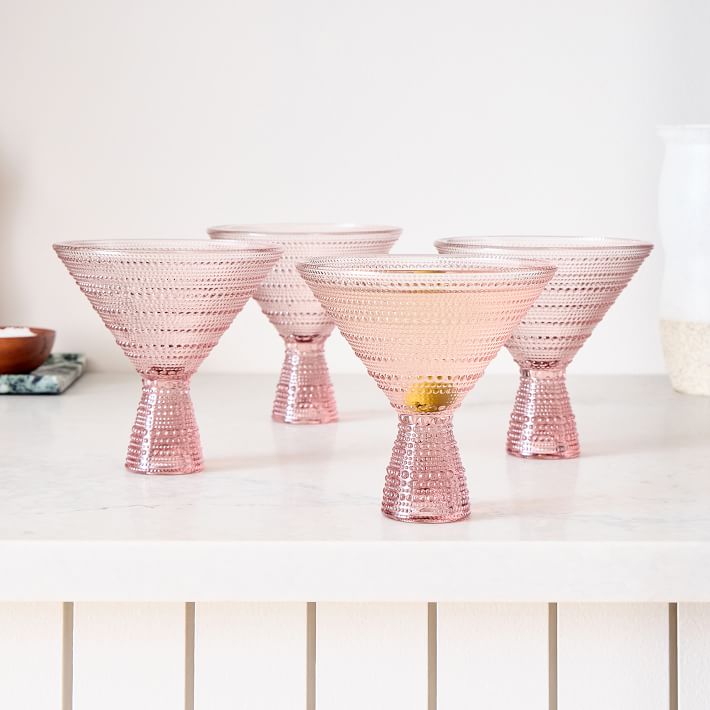 Price: $39.95, westelm.com
Give your current cocktail set a pink-hued upgrade with a set of gorgeous beaded martini glasses from West Elm. Don't worry, we won't tell anyone if they turn into your everyday drinking glasses either — it'll be our little pinky promise.
Sand & Stable Picardy Wallpaper Roll
Price: $1.38/sq. ft.,  wayfair.com
If tchotchkes aren't your thing and you feel your home is already furnished to perfection, why not Barbie-ify your space with a light pink accent wall? Its subtle, abstract pattern makes this wallpaper super easy to blend into any decorated space and it's washable. Simply peel off the back, stick it to the wall and peel it off when you're ready to discard.
SoyCandleNYC Customizable Candle Set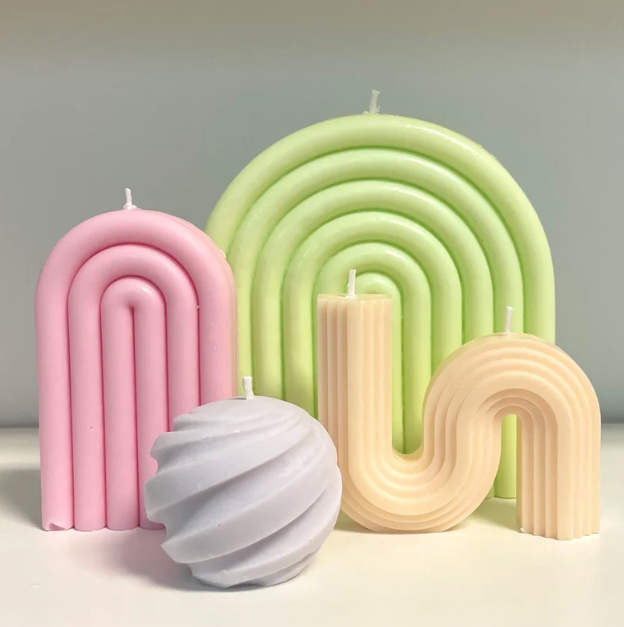 Price: $12.00, etsy.com
Accentuate your dinner table, nightstand or entryway with these minimalist and fun-shaped candles — all of which are made from organic vegan soy wax. Shop from a variety of unique shapes and sizes and seven different colors, including Barbie's favorite, pink.
Rose Quartz Agate Gold Plated Coasters
Price: $22.00, etsy.com
So, pink isn't one of your favorite colors, but you're still drawn to the idea of Barbiecore… what do you do? Available in quantities of up to eight, these rose quartz coasters are a lowkey way to add a touch of pink to your living space without going full-Barbie.
Furniliving Wide Tufted Velvet Barrel Chair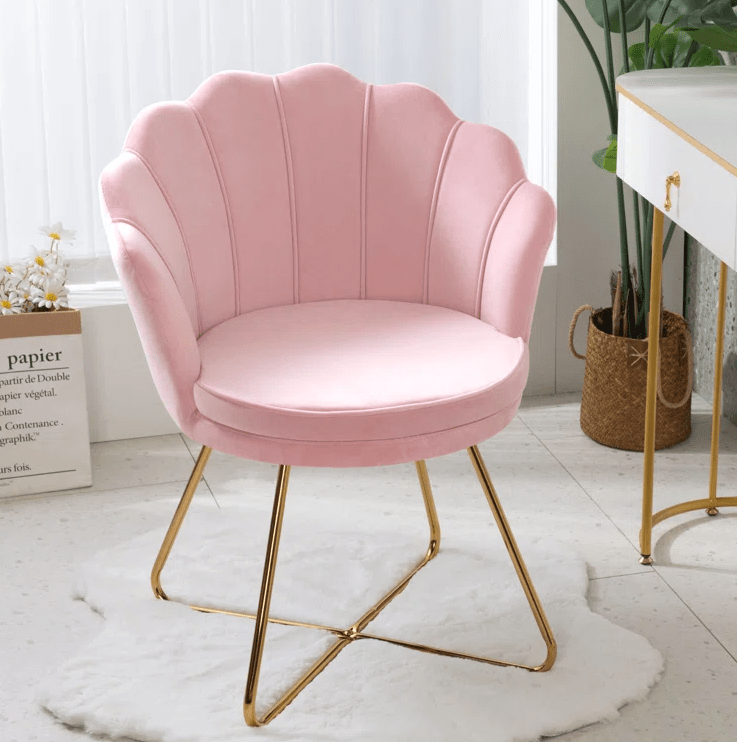 Price: $199.99, wayfair.com
As stylish as it is comfortable, this tufted velvet barrel chair features an ergonomic seashell-shaped back for optimal support. It's stain resistant; but should you drop makeup or spill from your new beaded martini glass, you can detach the cushion and wash it. The legs are lined in protector to prevent scratching as well.
Dormify Chenille Knit Tassel Pink Throw Blanket
Price: $23.00, bedbathandbeyond.com
This snuggly knit tassel pink throw revels in the appearance and coziness of your favorite oversized sweater. Barbie would definitely approve of this comfy home purchase.
Lydia88 2-Layer Standing Tree Bookcase
Price: $29.99, amazon.com
Organize your counter space in style with a pink standing tree bookcase. Made out of durable walnut, each level is large enough to hold a stack of books, magazines, cookbooks and other accessories such as a planner.
Bungalow Rose Waldrop Oriental Area Rug in Cream/Ivory/Pink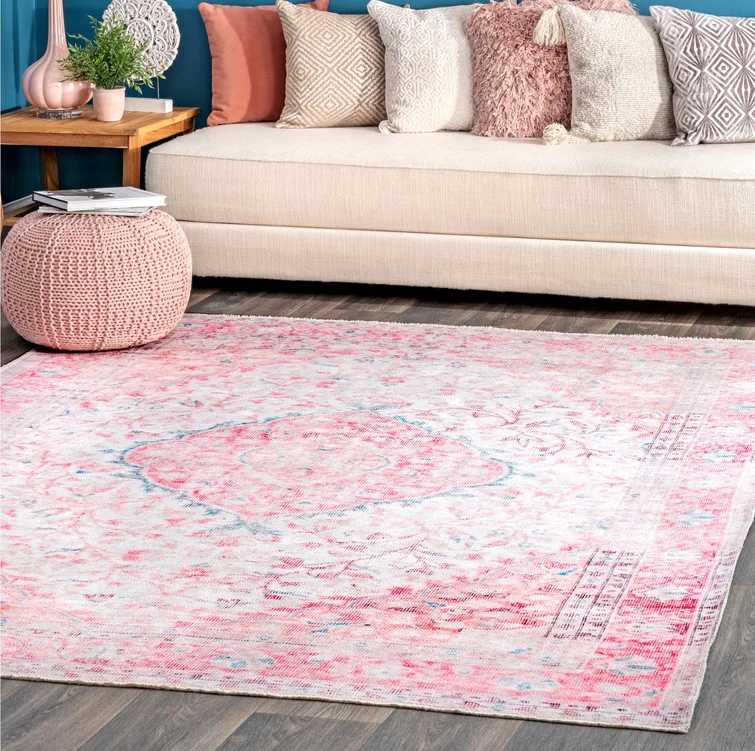 Price: $276.99, wayfair.com
Swapping out rugs requires minimal effort (and planning on your end) and it's a quick way to transform a space, no matter how big or small. This oriental area rug brings a pop of ivory pink, getting you step closer to cultivating your own Barbie dreamhouse.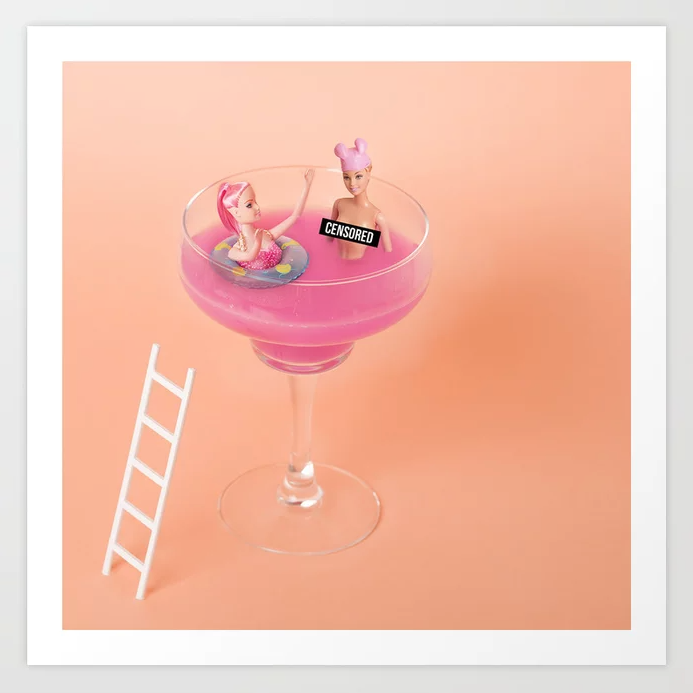 Price: $16.00, society6.com
Nothing screams Barbiecore quite like an art print of Barbie and her friend after a wild night out. Hang this beauty in the kitchen or above a bar cart station.
Emily is a NYC-based freelance entertainment and lifestyle writer — though, she'll never pass up the opportunity to talk about women's health and sports (she thrives during the Olympics).
Read more