Barbie apparently has a last name, and the internet can't deal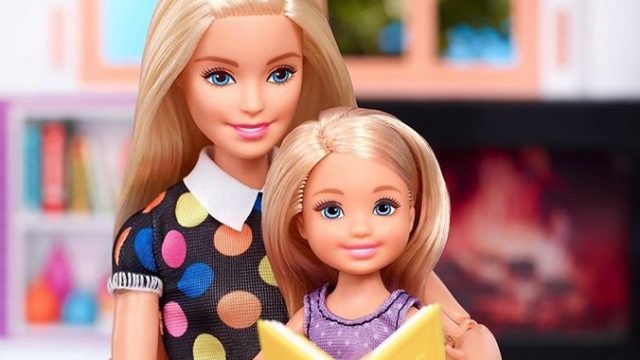 Barbie's such an icon that we've known her only by her first name for years. And honestly, most of us just assumed that Barbie was the full deal — like Cher, or Madonna. But, surprise! Barbie herself sent out a tweet revealing the information, and fans of the doll feel like they've been in the dark this whole time. How did we know about all of Barbie's numerous occupations and not even know her last name?
The reveal happened on April 10th, also known as National Siblings Day. If you have a brother or sister, you may have tweeted out a throwback photo in their honor. Barbie was no different. And since she has a whole lot of sisters, she (or, more likely, her social media team) tweeted out a picture where they all look like, well, dolls. But it wasn't the picture we cared about. It was the fact that her tweet revealed her last name.
"Happy #SiblingsDay, from the Roberts sisters!" Barbie's tweet proclaimed.
Yep. Barbie's last name is Roberts, and her full name is Barbara Millicent Roberts, but she goes by Barbie for short. In case you're curious, Ken also has a last name. He's Ken Carson, which just sounds so…wrong.
Followers couldn't believe it either, and had some pretty hilarious reactions.
false
And like us, they had some definite *thoughts* on Ken. false
The tweet inspired some fans to look up Barbie and Ken's entire relationship history, which adds another layer of funny to the mix.
Did youknow she was single for seven years?  Neither did we. We are, apparently, Barbie's worst friends, so it's a good thing her sisters are around for support.
To set the record straight, she has three — Skipper, Stacie, and Chelsea. Chelsea is the reimagined version of Kelly, and first appeared in 2011. At one point there was another sister named Krissy, but she's currently discontinued (ouch). So to be fair, there's a lot of mystery surrounding the Roberts sisters.