OMG: Barb from "Stranger Things" just made her first talk show appearance and it was glorious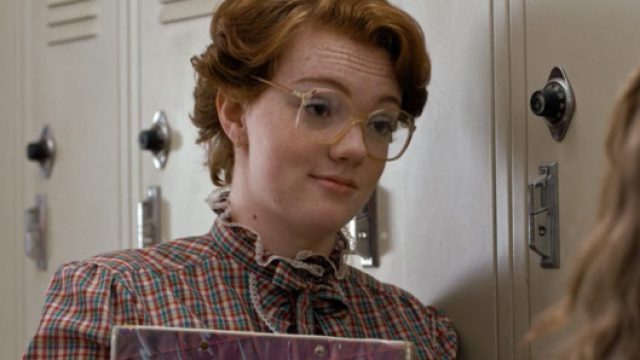 Oh, Barb from Stranger Things, how we love you! That's no secret. And the actress who plays Barb, Shannon Purser, has an indie-glam style and sweet sense of humor that has seriously won our hearts.
And so we were thrilled when Shannon made her first talk show appearance on Chelsea:
https://www.youtube.com/watch?v=cUXzv0lF48E?feature=oembed
She's so sweet! Look how excited the rest of Stranger Things cast are to see her! Everyone loves Barb.
Shannon was surprised at the popularity of her character, as she told Chelsea:
"It was totally unexpected. Suddenly it blew up and people were tweeting about Barb. I didn't think anyone would care, and they did, and it's been awesome."
Displaying her usual sweetness, Shannon brought out a cake for Stranger Things co-star Gaten Matarazzo's fourteenth birthday, while Chelsea encouraged the young stars to take up the #JusticeForBarb movement that's blown up since the announcement of the show's second season, coming next year.
Of course, Millie Bobby Brown needs to first understand the meaning of justice in order for that to happen. But she's got plenty of time before the second season to figure it out!