Everything to know about Barb, your "Stranger Things" obsession
**Spoilers ahead so beware!**
When Stranger Things premiered, it didn't take long for the world to fall in love with Barbara Holland, the sassy best friend of Nancy Wheeler. Although Barb, memorably played by Shannon Purser, is only in a handful of episodes before she mysteriously disappears, she left a lasting impression–Nancy isn't the only one to mourn her loss. Fan sites have bubbled up all over the internet. Artists are taking to the streets or making t-shirts to display their love for Barb.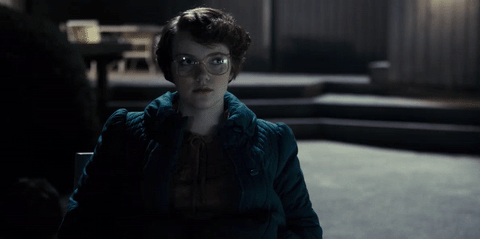 Plus, she had excellent fashion taste.
As Vulture lovingly describes her:
We love you Barb!
In a recent interview with Vulture, we find out that the actress behind Barb is just as lovable. This is the first job of Shannon Purser's career, she literally just graduated from high school. (We foresee a long acting career.) And she had these amazing tidbits to share with her fans:
She didn't see her fame coming.
While this is her first role, it certainly wasn't her first audition.
Her own high school experience was nothing like Barb's.
She had some say in her awesome wardrobe.
She loves Winona Ryder just as much as we do.
She understands our love for Barb.
She's right. We love you, Barb. And we can't wait to see what Shannon Purser does next!