Attention: Barb has a brand new TV show, and this is not a drill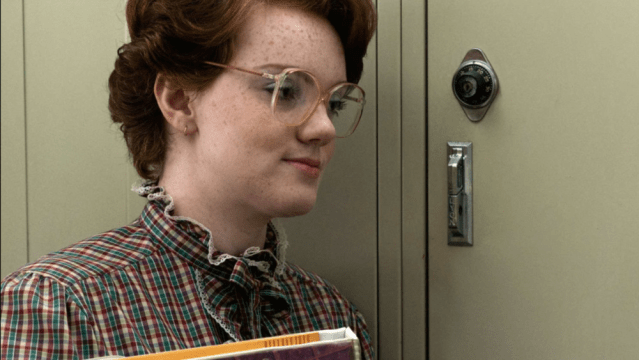 Sound the alarm! One of the coolest actors to come out of our obsession with Stranger Things is Shannon Purser, aka Barb. So, we're absolutely thrilled to learn that Shannon has been cast in a new NBC pilot. We have a pretty good feeling she'll last more than three-ish episodes on this new show.
The man behind the emotional and dramatic shows Parenthood and Friday Night Lights, Jason Katims, is back with a new pilot featuring some of our favorite people. Shannon, who most recently was on Riverdale as a guest star, is joining the cast of Katims' new NBC pilot called Drama High.
And Shannon didn't waste any time voicing her excitement on Twitter: false
If Shannon is excited, so are we! According to Deadline, Drama High "revolves around an extraordinary working-class high school drama department and the incredible students who come alive under a passionate teacher and family man whose dedication to the program galvanizes the entire town".
So far a few other awesome actresses have been cast in the show including Rosie Perez and Auli'i Cravalho, the voice of Moana in Disney's Moana. Basically, this is shaping up to be an awesome new show. Wonder what role Shannon will play? Here's what Deadline says about her character of Annabelle:
"One of the students in the town who works harder than anyone else to make the cast of Spring Awakening despite not fitting the exact mold of what everyone has in mind."
Well, Shannon knows a little bit about that and it turns out that Katims said the role was actually made especially for her. !!! TBH, that is kinda the dream. Keep your fingers crossed that this show gets picked up because it'd be pretty awesome to see Barb and Moana in a high school musical together, right?