Here's some bummer Barb news: She's not coming back for "Stranger Things" Season 2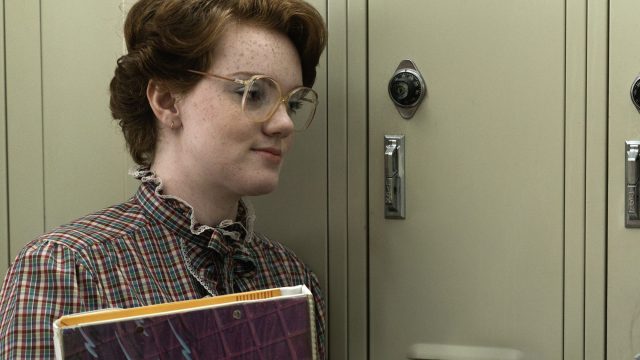 Now calling an urgent meeting of #TeamBarb! Barb was one of the most beloved and breakout stars of Stranger Things Season 1, and we were wondering just what her future would be on the show. But it turns out keeping our fingers crossed didn't work this time. We just found out that Barb is gone for good, and we are totally bummed.
Barb (played by the talented Shannon Purser) was one of our favorite parts of the first season of Stranger Things. And even though it seemed like all hope was lost for her character, we still had high hopes that she'd return in Season 2 because everyone loves Barb! In a recent interview with The Hollywood Reporter, executive producer and director Shawn Levy discussed a little bit about why he thinks we all love Barb so dang much:
"I think everyone has some Barb in them. I think everyone feels like a misfitting —not cookie-cutter, at ease in their self — kind of person. We all have felt 'other.' We all have felt a little bit on the margin, like we don't quite fit in. And that's Barb. And I think we all have that kind of feeling inside us. And so to see a character that is comfortable being an 'other' — I think that we cheer that. Sadly, it didn't work out so well for Barb." 
You can watch the full video below, and the Barb drama goes down at the 16-minute mark.
He goes on to confirm that while Barb is one of the fan favorites, she won't be back in Season 2. Despite the fact that many people keep asking him about it. I guess we were all just hoping that slug creature was a sign that she's still alive. But, alas, no luck there.
Stranger Things Season 2 will be available on Netflix October 31st. And even without Barb, we can't wait to see it.