Here's the Barb from "Stranger Things" Halloween makeup tutorial you didn't know you needed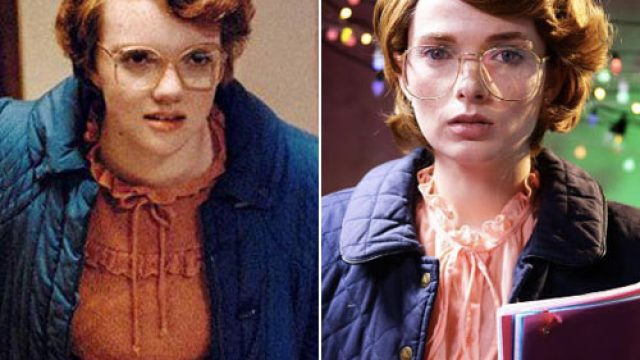 All you Stranger Things fans out there, stop what you're doing right now — you need to see this amazing makeup tutorial that will turn you into Barb this Halloween!
Seriously, you can actually become Barb, which is almost the same thing as achieving #JusticeForBarb.
As you impatiently wait for the second season of Stranger Things, and hope deep down inside that Barb is actually vindicated, you can distract yourself by learning how to become the iconic character just in time for Halloween.
Em Ford, the beauty guru behind the "My Pale Skin" Youtube channel has managed to transform herself into Barb and now you can too, by following her tutorial.
The British beauty vlogger starts her tutorial by prepping her face for makeup and then adding a foundation. She also uses a brow brush and dark hue to make a more rounded brow shape a la Barb.
https://www.youtube.com/watch?v=6xsB2jvb0kU?feature=oembed
Next Ford takes on the ultimate '80s eye look, by adding white and light blue to her lids. After adding black mascara to her upper lashes, the English beauty expert adds pink blush to the apples of her checks... the more makeup the more '80s, duh.
You then add concealer around your eyes and lower forehead area and blend until there are no lines. Ford then sets her under-eye area with a powder before setting her whole face. For Barb's look you then add black or brown brow paint to your cheeks for her freckles.
For Barb's lips, Ford opts for a nude lip color, and then adds the finishing touch… her red wig!
Now that you're done with the hair and makeup, just pop on the most Barb-like outfit you can find. We suggest a ruffled shirt, khaki pants, glasses -- you can't forget the glasses -- and a quilted blue coat.
Viola, you are now Barb!