Barack Obama's birthday tribute to Michelle is straight-up adorable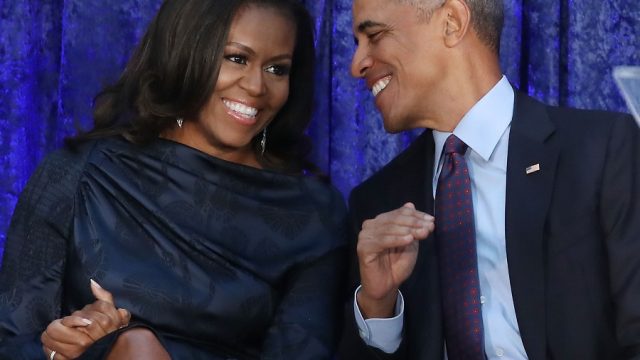 We usually get embarrassed when our parents show too much PDA. But for whatever reason, we're totally fine with Barack Obama's cutesy, kissy birthday tribute to Michelle. Maybe this is a sign that we're growing up. Perhaps we're finally seeing America's parents as people rather than just Mom and Dad. Whatever the case may be, we can't deny that we're officially trying to model our relationships on Barack and Michelle's, and if this isn't a sign of becoming an adult, we don't know what is.
On January 17th, Barack posted a series of photos to his Instagram in celebration of Michelle's 56th birthday. Set in a photo booth, the grid of images might just be the cutest thing we've seen all week, and yes, we do already have it printed out and taped to our inspiration board.
"In every scene, you are my star, @MichelleObama!" Barack captioned the post. "Happy birthday, baby!"
https://www.instagram.com/p/B7bHRPbgjWc
"These are the best images on the internet," one Instagram user commented (true). Another wrote, "Yess I'm here for this kind of love" (same). And one person commented, "Adorable. Amazing role models." (Couldn't agree more.)
Last year on Michelle's birthday, Barack posted the below throwback photo with the caption, "I knew it way back then and I'm absolutely convinced of it today — you're one of a kind, @MichelleObama. Happy Birthday!"
Why is Barack so good at Instagram birthday tributes?
https://www.instagram.com/p/BsvW9O-A387
Okay, we guess that's enough cheesey mom-and-dad content for one day. We wish the former first lady the happiest of birthdays.