Barack Obama's International Women's Day message will get you fired up to change the world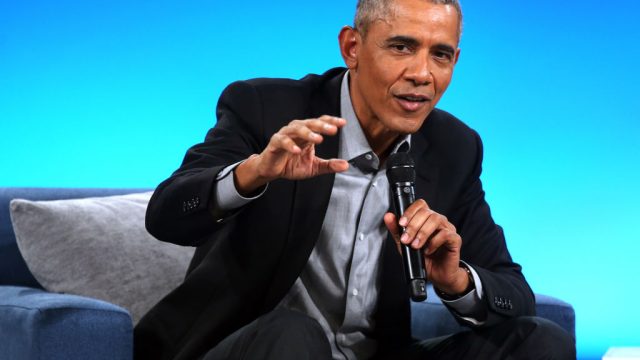 On Friday, March 8th, the world celebrated another International Women's Day, and if you weren't impressed with the message Donald Trump had to offer, don't worry—former president Barack Obama totally came in clutch with the perfect tweets for the occasion.
Let's be real: it's hard out there for women in America in 2019. The gender wage gap is a very real thing, and we're still fighting for basic equality—especially where women of color are concerned. And don't even get us started on the stress-inducing political climate. So if you're missing Obama in office, his words today might offer a bit of comfort.
Not only did Obama talk about how important women are to the future of this country and our world, but he also took the time to celebrate some of the ladies who are working hard to make a difference right now.
"On International Women's Day, I'm reflecting on the future we all want for our daughters: one where they can live out their aspirations without limits," he tweeted. "And I'm celebrating some of the women who are building that future for all of us today."
He then went on to tweet about three women who are doing amazing things all over the world—Alice Barbe, who is helping settle refugees in France, Preethi Herman, head of Change.org, and Sefora Kodjo, whose organization provides leadership training to young women across the African continent.
"Preethi, Alice, and Sefora are just three of many @ObamaFoundation leaders who remind us what International Women's Day is all about: imagining a world free of artificial ceilings for the next generation—and doing the hard work to get us there," he tweeted.
If you're suddenly feeling inspired to roll up your sleeves and get to work, check out a few tangible things you can do right now to support gender equality. Happy IWD!