Someone made a romcom about Barack and Michelle Obama. Really.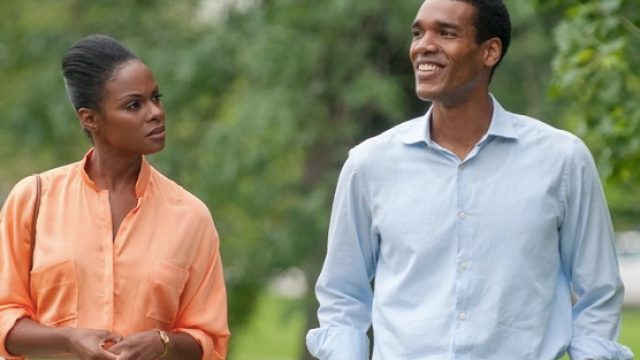 Maybe it's because the nostalgia cycle is so much shorter that it used to be, but more and more biopics seem to be not about people who are long gone, but those who are still very much both with us and relevant. That's what happened with the 2008 film W about former president George W. Bush.  And now our current President and First Lady Barack and Michelle Obama have a biopic all their own.
In case you missed it, one of the most talked-about films of this year's Sundance Film Festival was Southside With You, a romantic film that follows Barack Obama and Michelle Robinson on a summer day in 1989 as the two co-workers and lawyers embark on their first date. Like Richard Linklater's critically-acclaimed Before Sunrise series, the duo reveal facts about their lives along the way that give you a glimpse into who they will be 27 years later.
As Kyle Buchanan over at Vulture.com points out, "It's important, too, to have such a romantic depiction of black love on the big screen. As this awards season has proven, Hollywood has done a poor job of generating roles for actors of color, and women of color have really borne the brunt of that, excluded from major magazine covers, roundtables, and most studio movies."
Screening at Sundance is no guarantee that a film will be picked up, but according to Entertainment Weekly, Miramax and Roadside Attractions are currently in talks to distribute the film to a larger audience, a move that would make Southside With You one of only two major film this year to feature a black female lead (including Lupita Nyong'o's Queen of Katwe) and the only film to feature two black co-leads.
Those are pretty dismal figures, but we hope Hollywood will continue to hear the call for more diverse films with more diverse casts and put this promising film out there for all to see.