This seriously matters: A bar created an "angel shot" to help keep women safe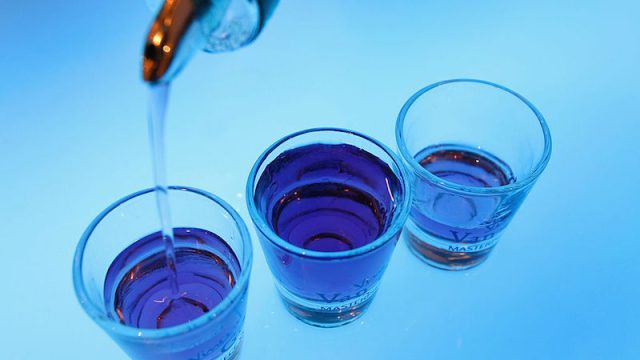 Customer safety signs in bar bathrooms in England started going viral in 2016 and the U.S. has taken action now, too. A bar and restaurant in Florida has created a discreet way for women (and men, for that matter) to feel safe in their establishment, the Tampa Bay Times reports. The St. Petersburg restaurant, Iberian Rooster, has a sign instructing customers to order an "angel shot" if they're feeling uncomfortable.
The shot is code that will alert the staff that you need help leaving your current situation and we LOVE this safety measure.
This trend first got international attention when the British bar The Brickyard had a sign in the bathroom that told people to go to the bar and ask for Rachelle or Jennifer if they were on a date with someone they met online that didn't feel right.
Later, another sign popped up in a different British bar loo, telling customers to "Ask for Angela" at the bar to alert staff that they need some discreet help.
The Iberian Rooster's poster seems to channel The Brickyard's sign, with the message targeting people who are meeting an online date in-person.
How the staff at the restaurant will help you depends on how you order the shot. If you order it neat, someone will escort you to your car. If you order it with ice, the staff will call a taxi or Uber for you. And if you order it with lime, the bartender will call the police.
"The goal for this place was to be a safe place where people can go on a romantic date," the owner of the Iberian Russell Andrade told the Tampa Bay Times. "We didn't put the sign up for any attention. That sort of goes against the point."
While we recognize that writing about this policy takes away some of its secrecy, this action by the restaurant is too important to go unnoticed. It's vital that women and men who feel unsafe in an establishment know that someone who is employed there will help them.
And that's why we have to applaud the Iberian Rooster and hope more bars and restaurants create a policy like this. Because while we'd prefer to live in a world where no one has to feel unsafe, these codes offer a solution to a very real problem and help to make these bars a fun and safe environment — just what they should be — for all patrons.