The ban.do "fruits & rainbows" collection is here, and your pool party just got juicier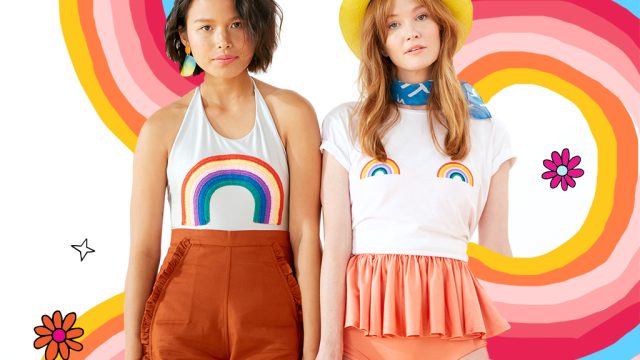 T-20 days until the official start of summer! But why not start the party early? Ban.do just released their first summer collection, Fruits & Rainbows, and guys — our summertime celebrations just got a whole lot more exciting.
From inflatable pool floaties to '70s-inspired apparel, the new ban.do collection has everything you need to brighten up your summer. How can you not feel happy when looking at the bright colors of rainbows and fruit? Come on!
We pulled some of our favorite pieces from the ban.do website to show off to you guys.
Our first fave is this watermelon circle towel with tassel detailing ($68).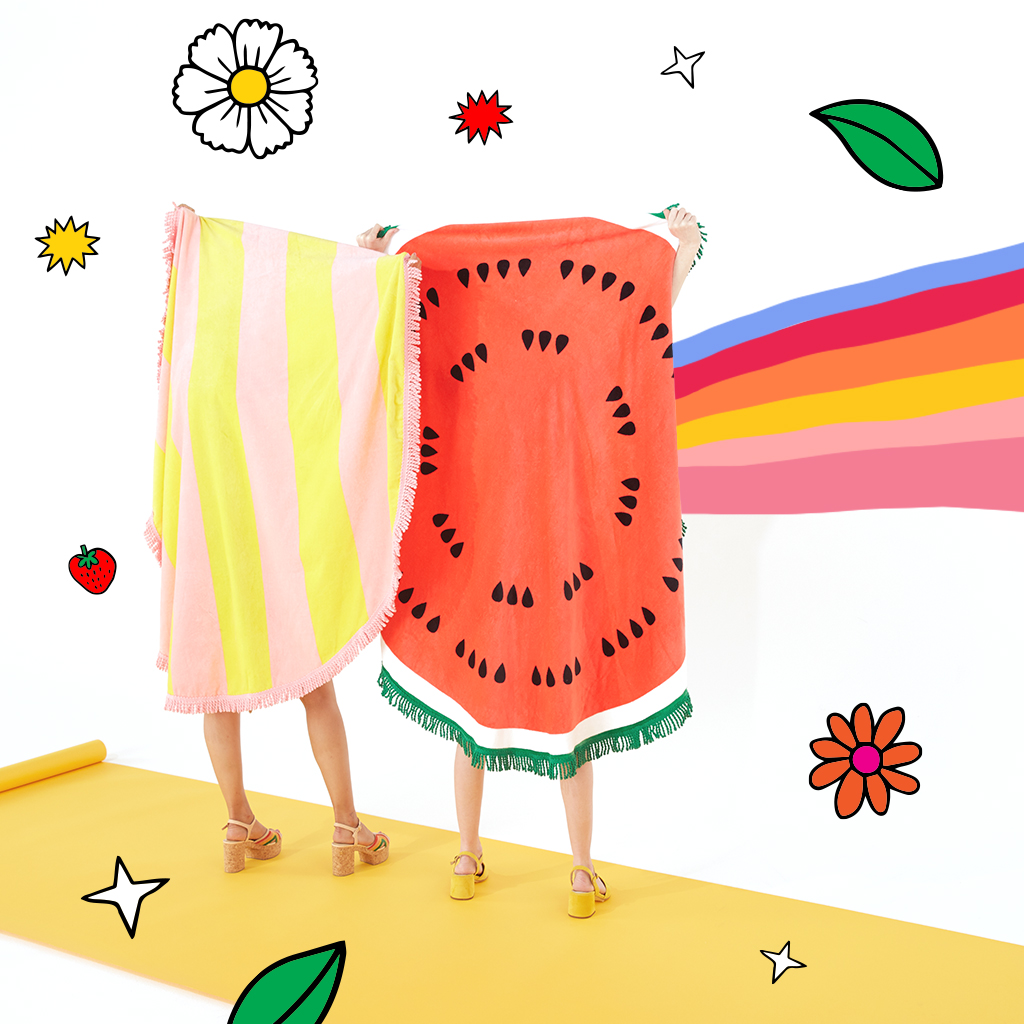 Then we came across a truly genius invention that we need in our lives ASAP. These rainbow drink floaties ($12) are borderline life-changing. You can also grab a 3-pack of rainbow and cloud drink floaties for $12 — sharing is caring!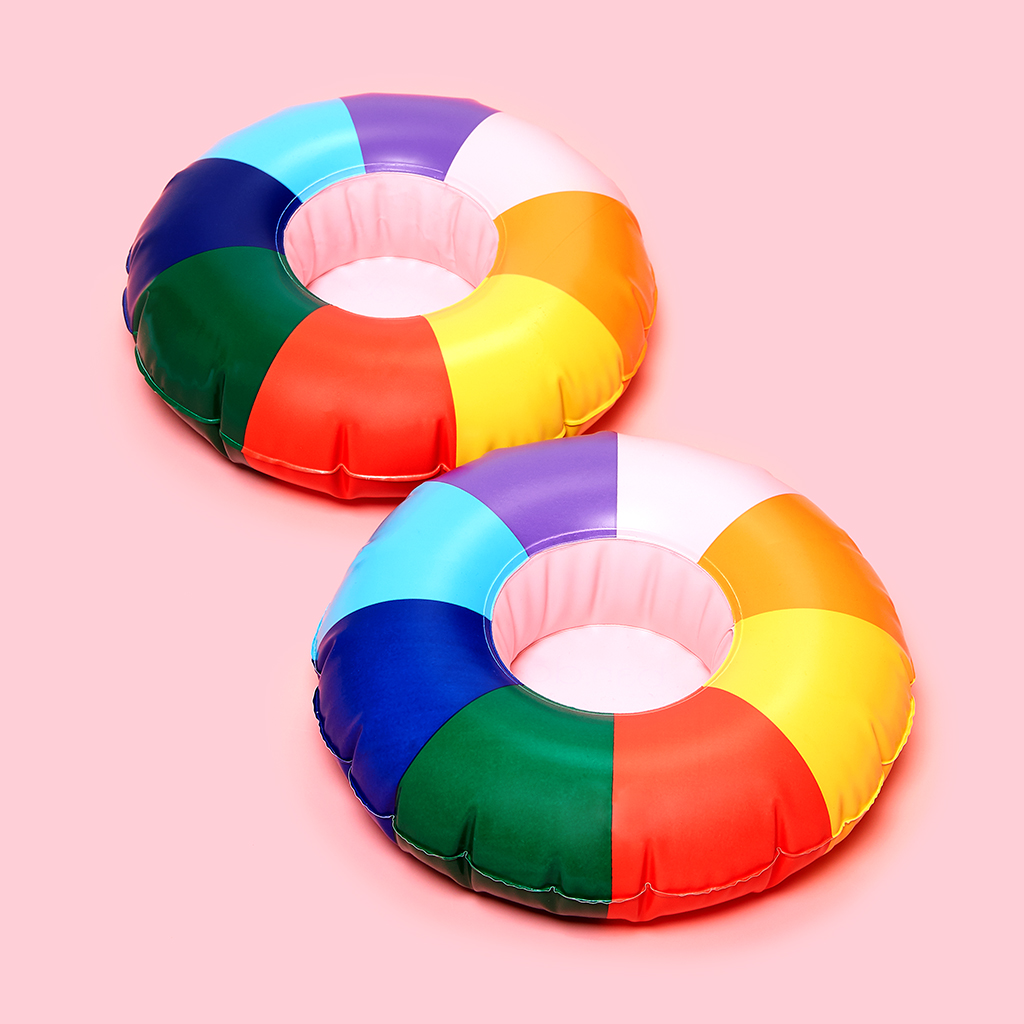 You have to have something to carry your sunscreen and sunglasses in while going on adventures. We recommend this "Endless Summer" tote ($25) to remind yourself that the summer fun never has to end!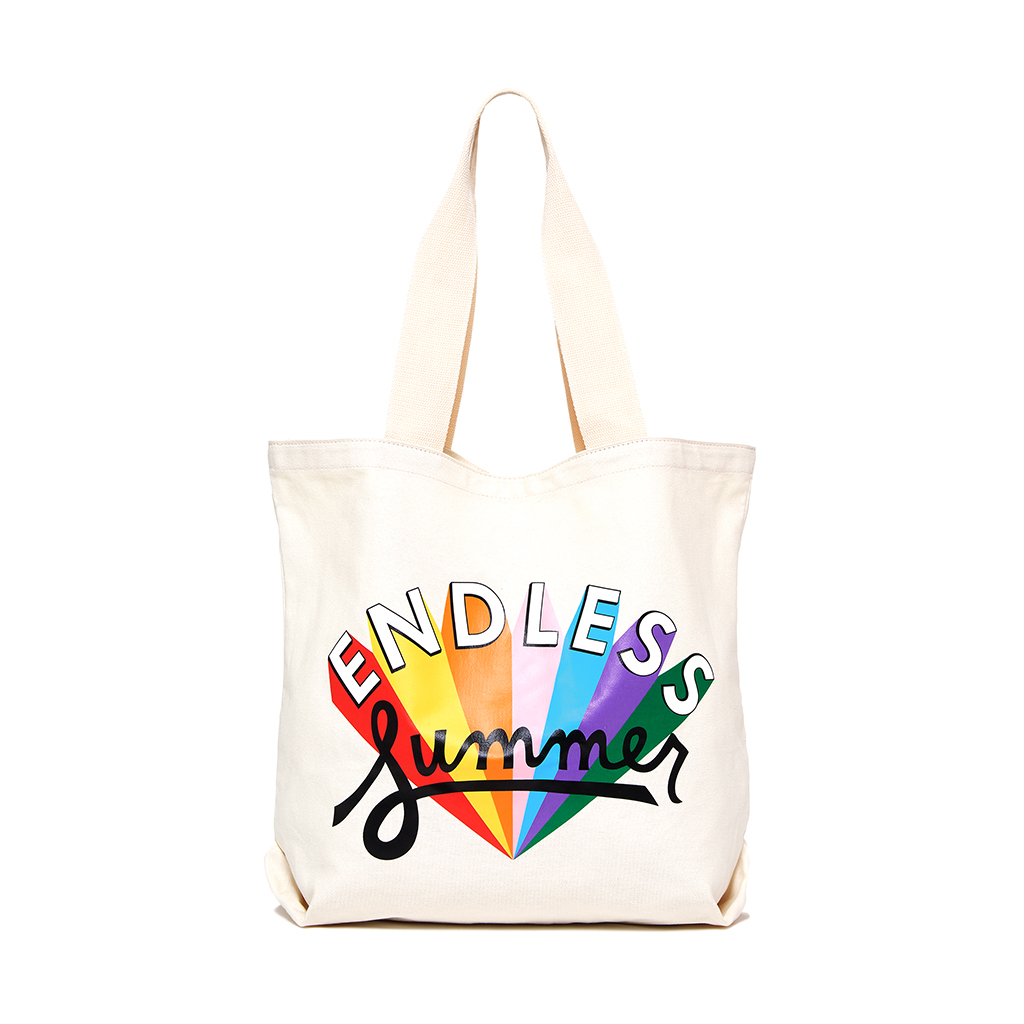 Never be without something to wear to a summer BBQ or pool party. Start from the feet up with these rainbow "For You Slides" by BC Footwear ($40). It's like our classic childhood jelly sandals got a major upgrade.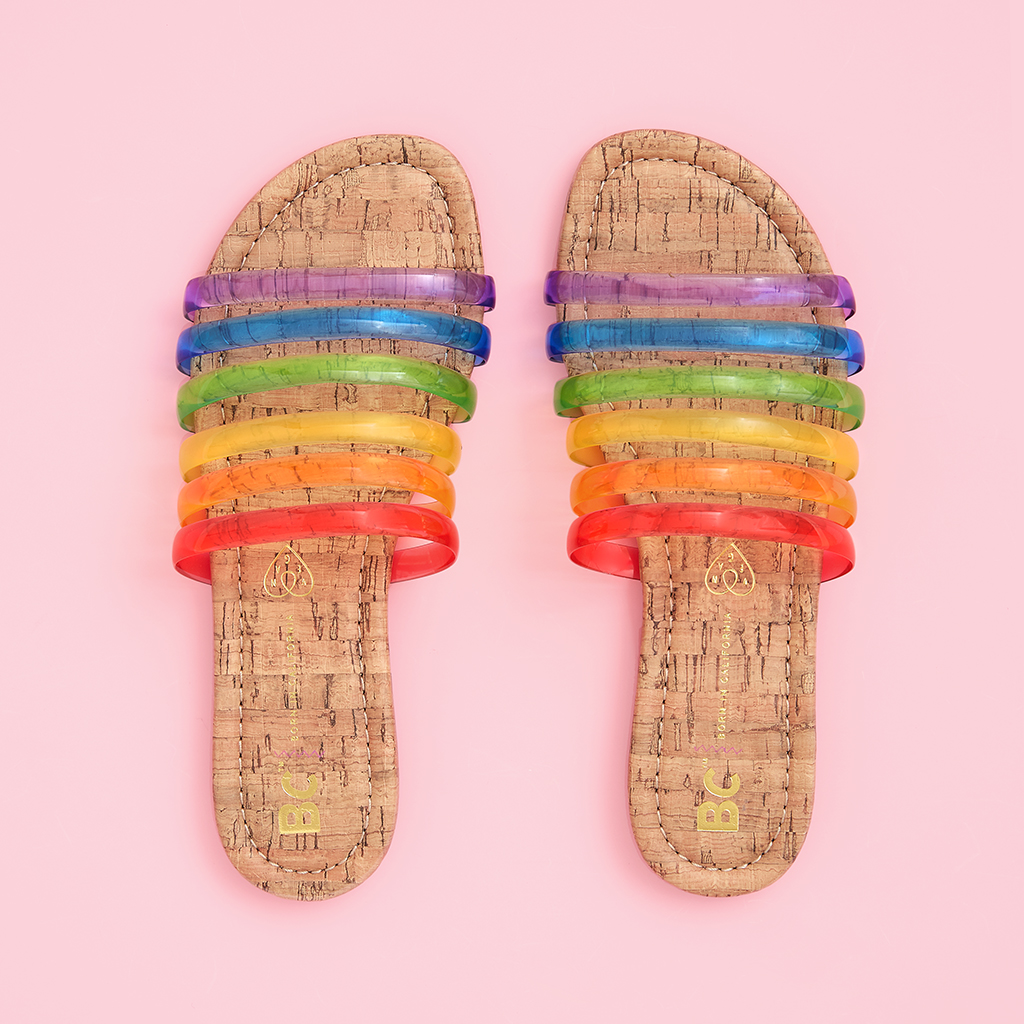 Throw on a super cute swimsuit like this silver rainbow suit from Lolli Swim ($150).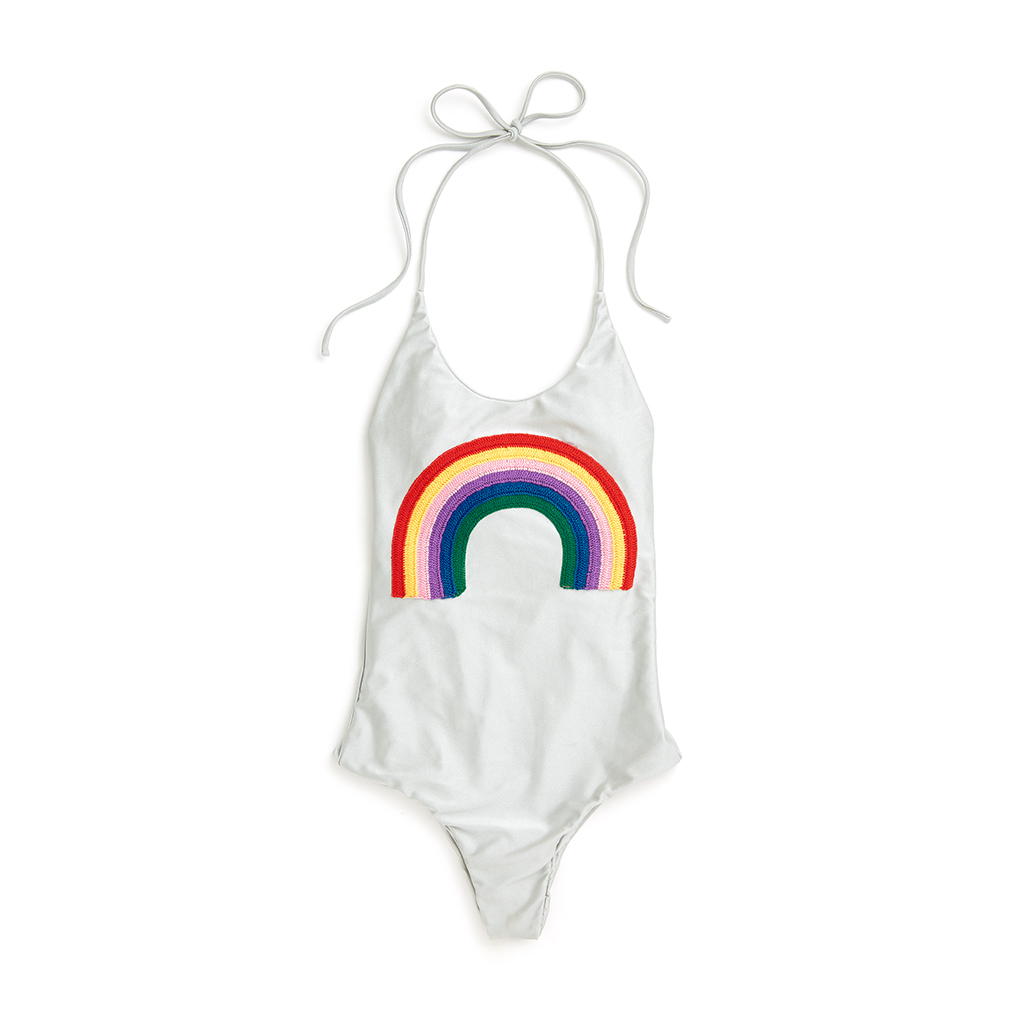 And rather than your regular beach coverup, climb into this pair of cherry overalls from Hayley Elsaesser ($185). How cute are these???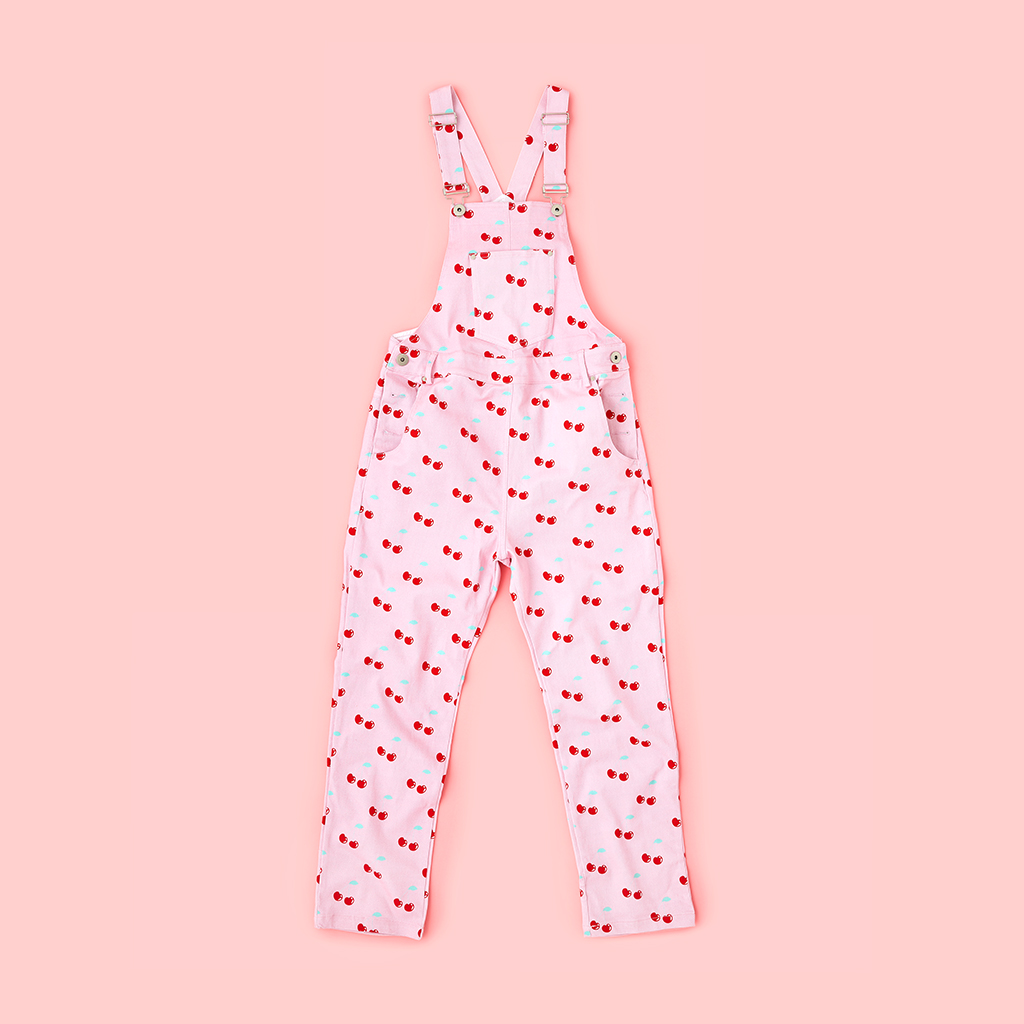 Then, top your look off with a gorgeous pair of Bianca Maverick "Horizon" earrings ($122). This teal and yellow pair, made with pigmented and marbled resin, look like a beautiful seascape on a sunny day.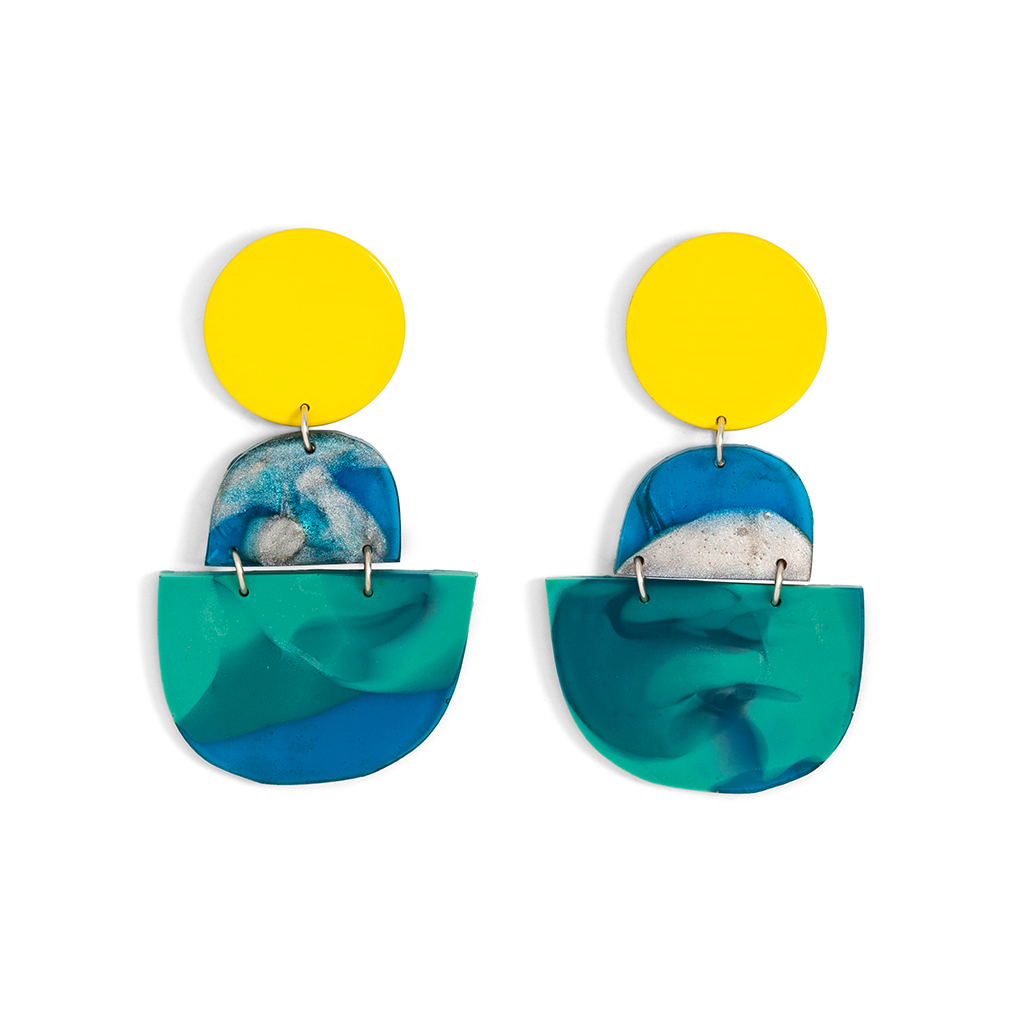 Head over to the ban.do website to see the full Fruits & Rainbows collection — and be prepared to end up with a full shopping cart. If you need us, we'll be drifting away on the watermelon pool float!