If You're Obsessed with TikTok's #BamaRush Style, You Need These On-Sale Pieces RN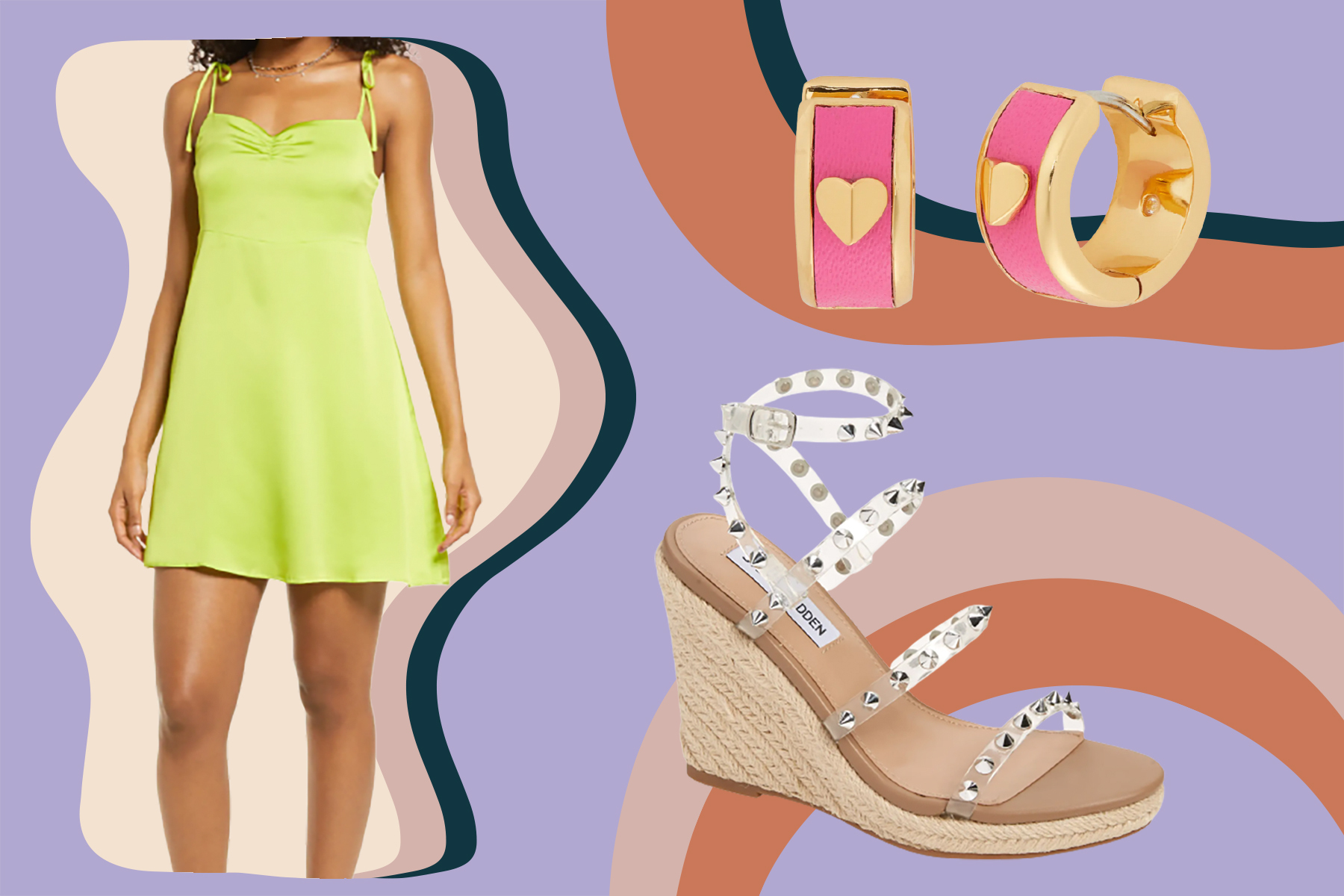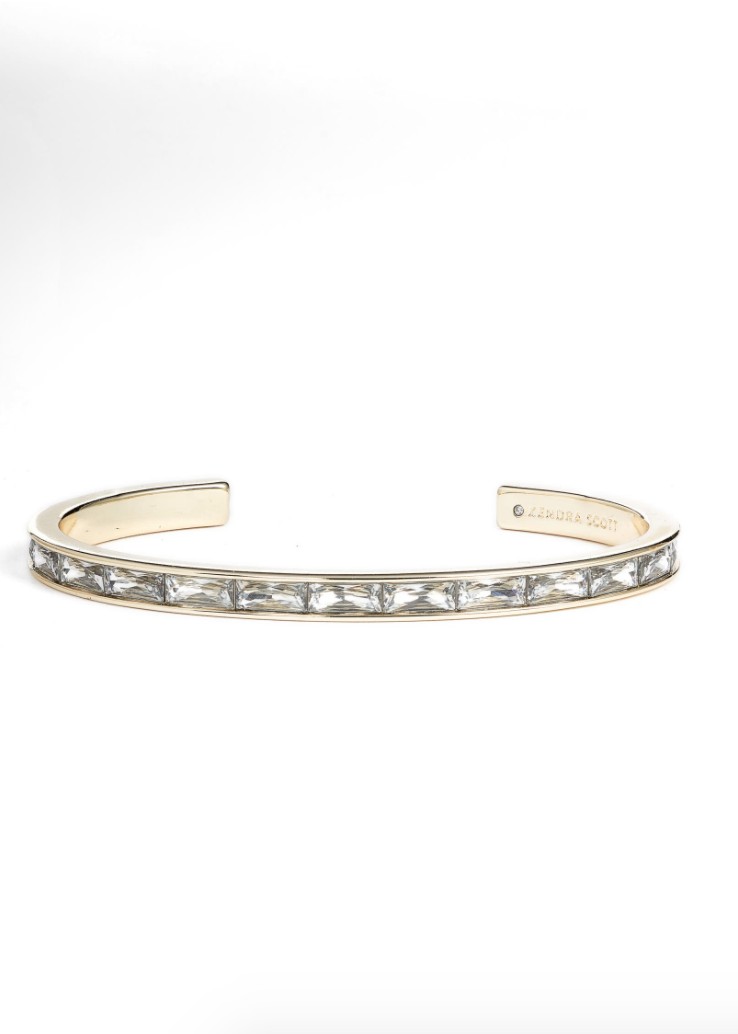 Kendra Scott Jack Cuff Bracelet
$78
Shop it
Nordstrom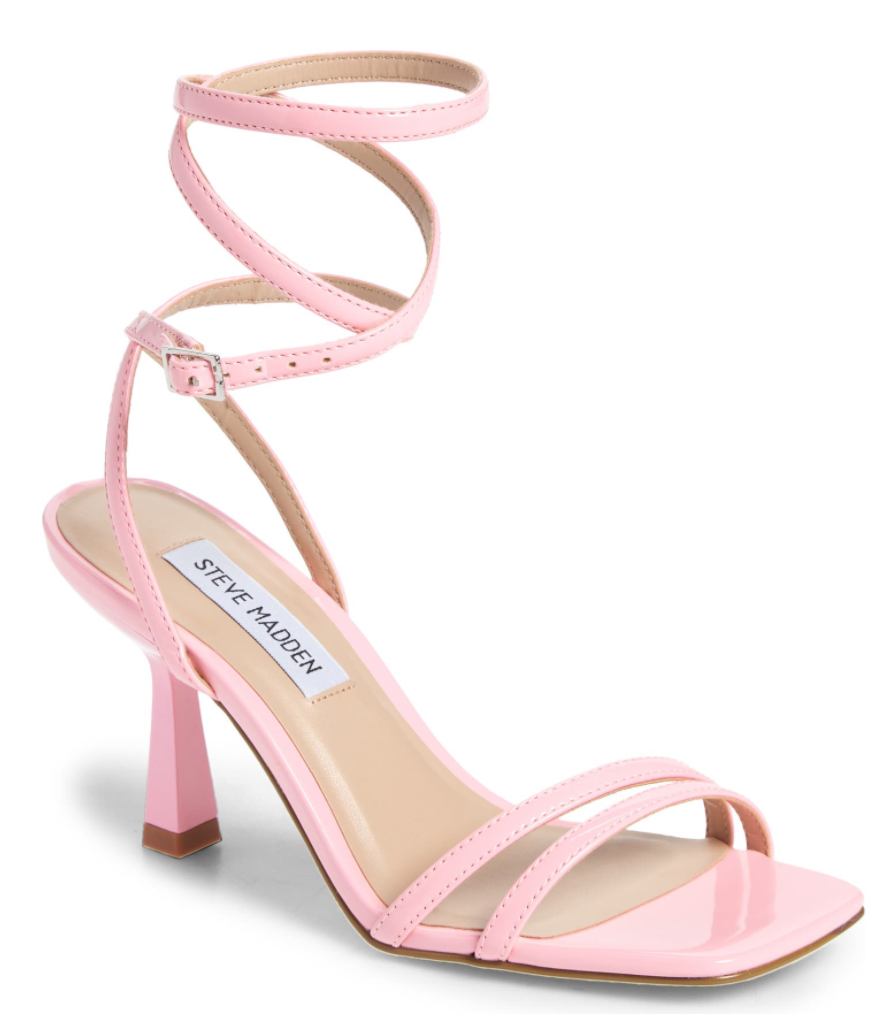 Steve Madden Kyrah Ankle Wrap Sandal
$99.95
Shop it
Nordstrom
Kate Spade New York Huggie Earrings
$68
Shop it
Nordstrom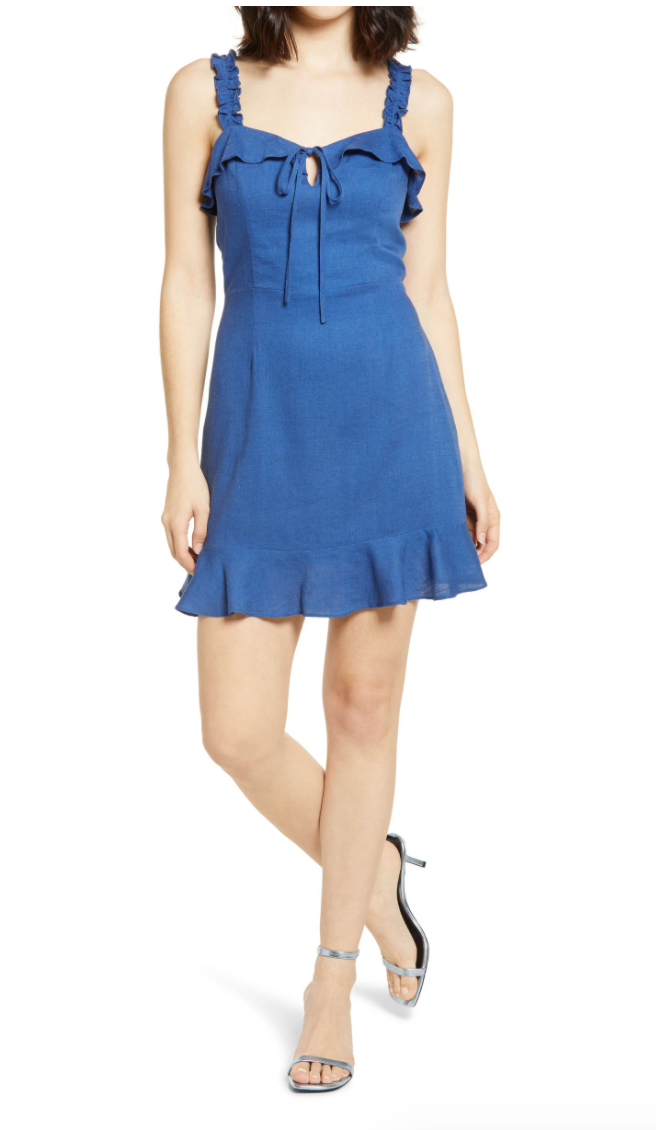 Lulus Days Like This Ruffle Mini Dress
$58
Shop it
Nordstrom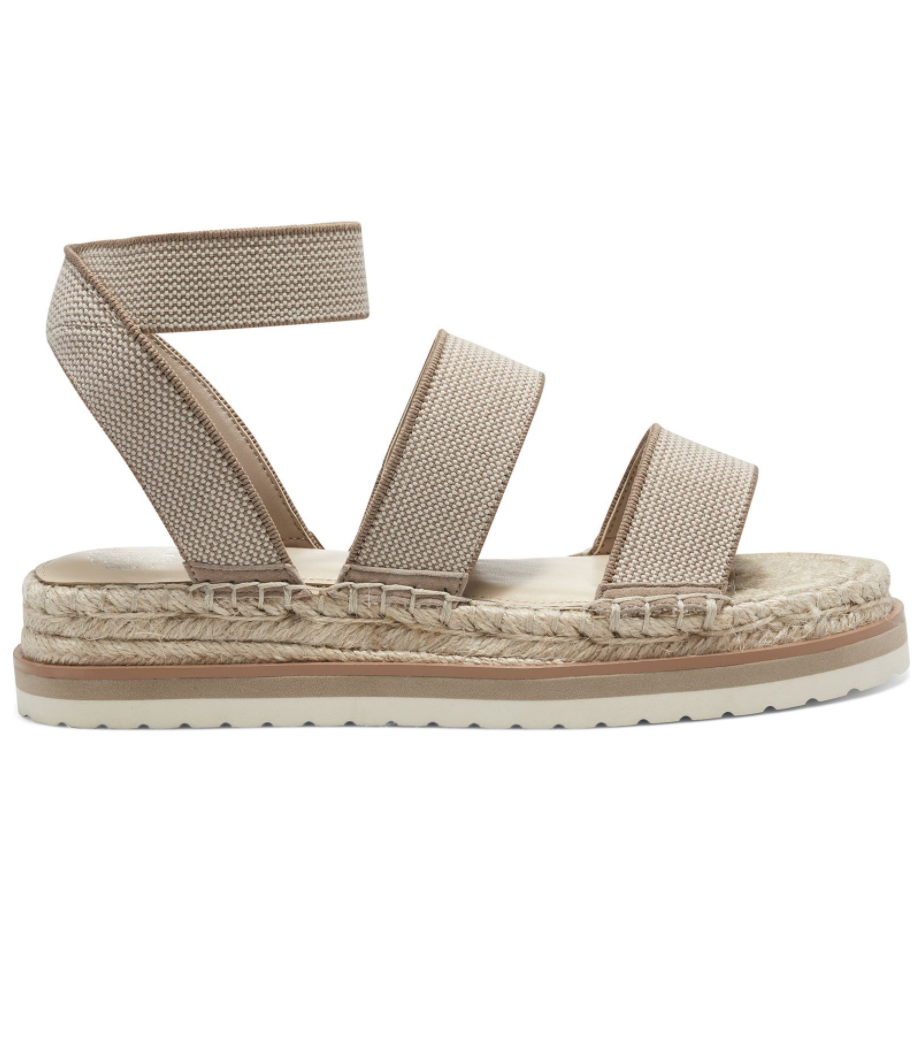 Vince Camuto Kolindia Strappy Espadrille Sandal
$109.95
Shop it
Nordstrom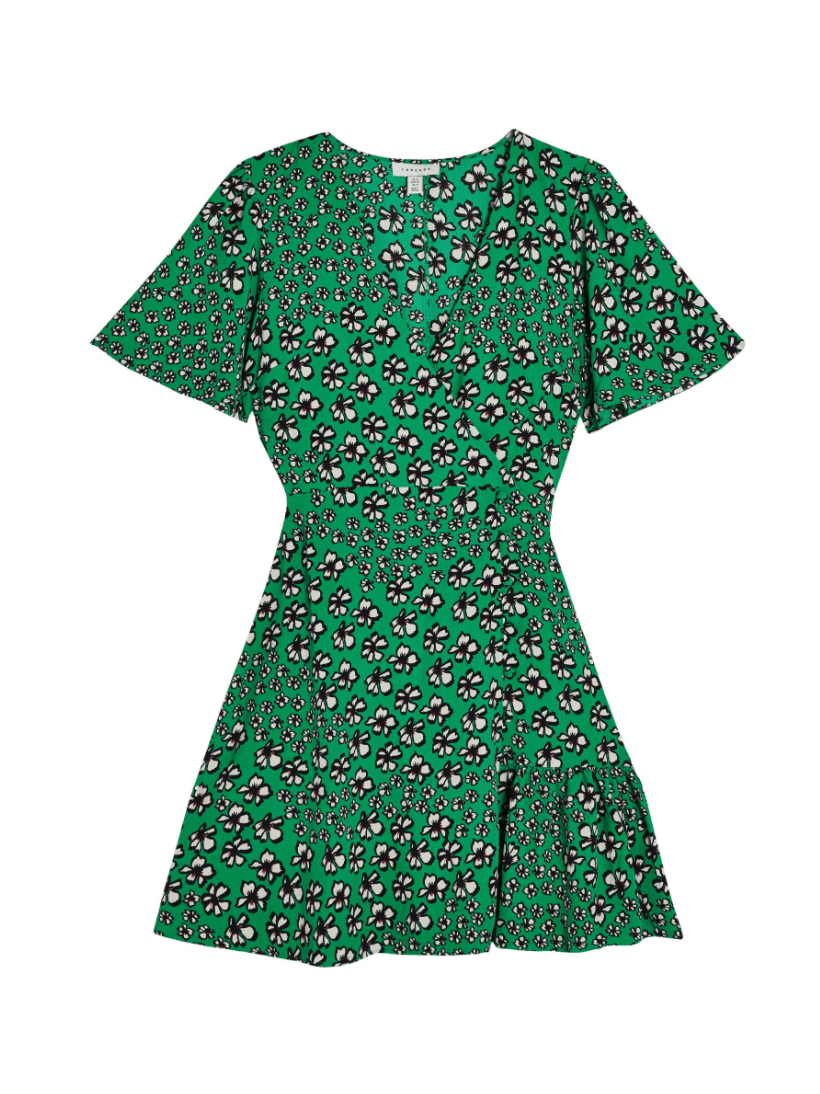 Topshop Floral Tea Dress
$68
Shop it
Nordstrom
We've all pined over a trend: Think '90s jewelry, tie-dyed clothing, or white booties-and been crushed when sky-high prices prevented us from experimenting with the style. With Stylish Steals, we bring you the best weekend sales and deals so you can find affordable versions of the latest trends spotted on the runway, on Instagram, in stores, and on the street. Consider us your new, price-savvy personal shoppers.
"Hi! It's Pref Day, and I'm sooo excited! My dress is from ASOS, my bracelet is Kate Spade, my earrings are Kendra Scott, my shoes are Steve Madden, and my purse is from Target." If this Outfit of the Day (OOTD) monologue sounds familiar, you've probably also been knee-deep in the endless #BamaRush TikTok hole over the past few weeks.
This summer, freshmen at the University of Alabama (Roll Tide!) have taken over TikTok by detailing their outfits each day during sorority recruitment. It's unclear why there's such widespread fascination in the clothing that teenage girls are wearing while they fight to land a spot in their dream sorority (or "home," as they call it), but the obsession is undeniable: #BamaRush has 329.5 million views on TikTok and counting. So, yeah, these 17 and 18-year-olds are getting lots of attention—and we love their style
If you're just as intrigued by these southern belles' closets as we are, we've got you covered. We found tons of the viral #BamaRush brands on sale at Nordstrom for you to shop—so start channeling your inner PNM (potential new member) now. From Kate Spade and Kendra Scott bracelets to Vince Camuto and Steve Madden espadrilles, shop tons of #BamaRush-inspired items at discounted prices below. And remember, Roll Tide!
Best #BamaRush-inspired jewelry on sale:
Best #BamaRush-inspired shoes on sale: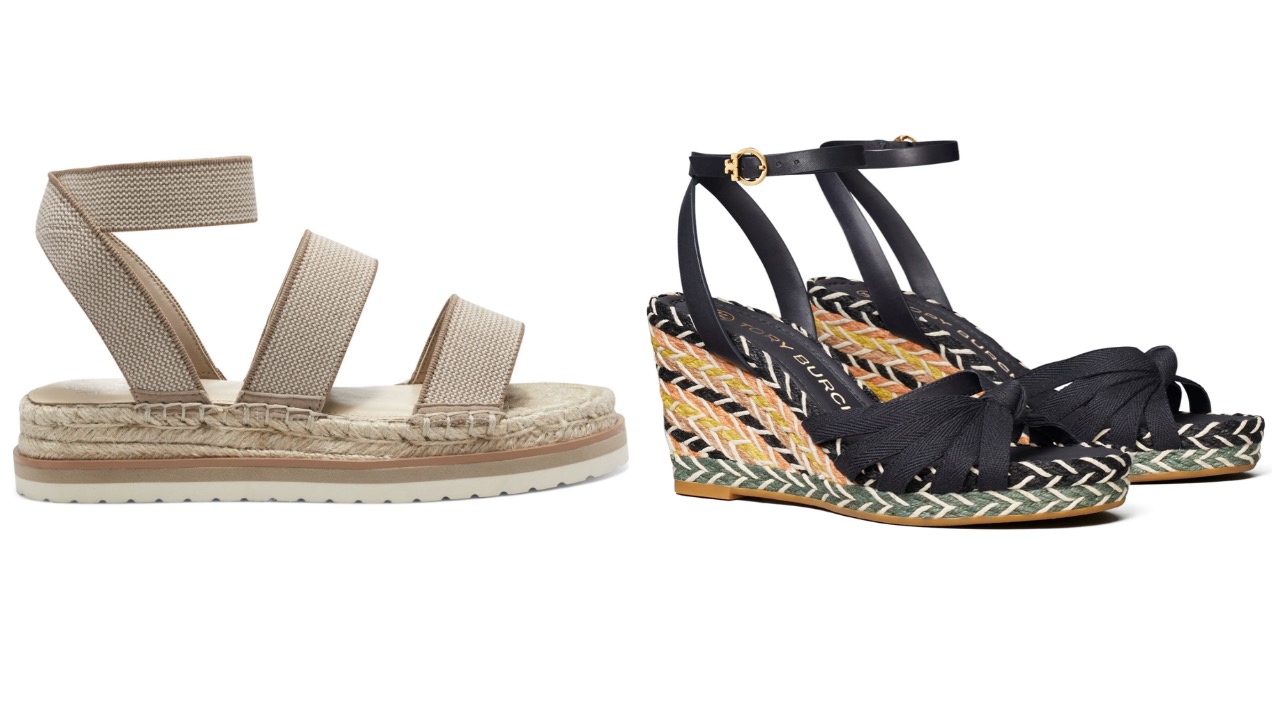 Best #BamaRush-inspired dresses on sale: