Balm Skincare founder talks to us about the importance of using all-natural skin care products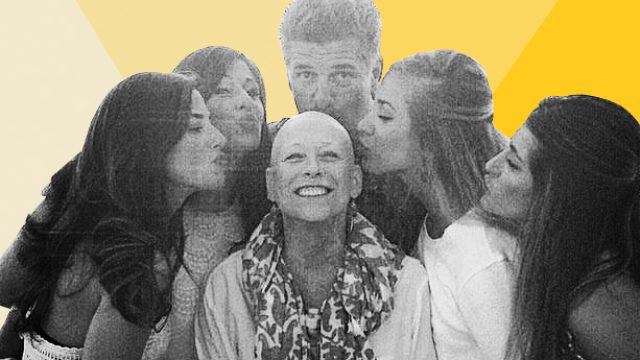 Skin care can be an interesting conundrum. We buy products to soothe our acne-riddled and/or dried out skin, and yet, without the right research, we might unknowingly be adding toxins or chemicals to the mix.
This is where cosmetic brands like balm skincare come in. Balm is a made-to-order daily skin care system of raw and organic products that are completely synthetic and fragrance-free. The all-natural nature of these products provides health-promoting nutrition that founder Linsey Moeller believes is essential for beautiful and balanced skin.
We spoke to Moeller about everything from the inspiration behind her company to her favorite products from her own line.
https://www.instagram.com/p/BX-ooKnAqRO
HelloGiggles (HG): Where did the idea from the company originate?
Lindsey Moeller (LM): I created balm as a purpose and passion project after I lost my mom to mesothelioma, an environmental cancer caused by asbestos exposure. To date, we don't have any idea how she would have been exposed to these toxins, but it was enough to take her life. Our journey with her battle exposed us to natural and alternative approaches and treatments that offered her a lot of health and healing, even reducing the size of her tumor. Unfortunately, we didn't have access to the right resources to continue providing her with what was working, so we were helpless.
This whole experience, frustration, and anger led me to want to create something — a conversation, a company, anything — to help people understand the power behind nature and the sustainability of natural lifestyles. I started an herbal laboratory, Botavi Labs, and balm skincare became our first customer-facing product.
HG: Why the name balm?
LM: I wanted to create something that continued my mother's legacy. Balm stands for myself and my three sisters, which are her only children: Brooke, Alison, Lindsey, and Mara.
https://www.instagram.com/p/BZGiNkHACzT
HG: Why the focus on raw, organic elements?
LM: "Natural" and "organic" are now just marketing terms largely thrown around by companies who are still offering a synthetic and chemically-laden product. This confuses customers. We all have enough to deal with; we shouldn't need a Ph.D. to understand what's in our products.
I wanted to create a product where I could be completely transparent and honest with what's inside, that stands out amongst all of the marketing noise. To me, that means being a little more radical by using raw elements and never adding synthetics that need to be explained. No dictionary needed.
Our products are food grade, do not contain preservatives, stabilizers, or added fragrance. Because of this, we do have a shelf-life on some of our products because they are alive, healthy, and amazing for the skin.
https://www.instagram.com/p/BYQh7X2AD9n
HG: What are your personal favorite products?
LM: The two I can't go without, are the Toning Water and the Face Cream with Rose Tea. The Toning Water has everything necessary to feed the skin what it needs to be healthy on its own. It's an amazing healing product. And the Face Cream is just so incredibly moisturizing without being heavy. Everything absorbs easily into the skin and leaves you super supple and hydrated all day long. I can't go without either, but even when I do, they have made my skin so healthy that it isn't the worst thing in the world if I end up somewhere without them.
HG: Tell me about the #ibalmfor campaign.
LM: "To balm" means to commit to higher standards. This encompasses products, food choices, relationships, or any aspect of life. Naturally, I would say #ibalmfor my mom because she is the reason I'm choosing to live a natural lifestyle, to become a conscious consumer, and demand more out of myself and my life. Similarly, so many other people have been affected in their own rights and have connected with us over stories about their families and who they "balm for." Whether it's a mom, dad, children, or just their own future. It's been an inspiring campaign for us to add that human connection, relate to our followers, and to know that in the end, this is well worth the effort.
https://www.instagram.com/p/BZTVOR7Ax7b
HG: What do you think your mom would think about balm?
LM: She would hate that I'm giving her the attention, but she'd be telling everyone she knew about my business and how proud she was of me, of all of us.