Twitter is losing its mind over this bizarre $1,290 Balenciaga "T-Shirt Shirt"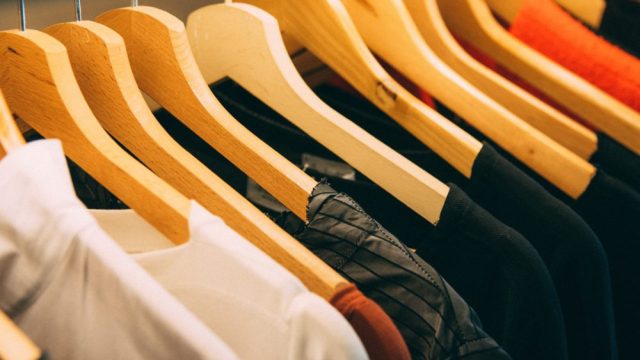 The world of high fashion never ceases to amaze us. The latest item that has us (and the entire Twitter-verse) boggled is Balenciaga's "T-Shirt Shirt," which retails for $1,290. No, the brand didn't publish a typo on their website. The T-Shirt Shirt is exactly what it sounds like — a T-shirt with another button-down shirt stuck onto it.
This isn't the first time Balenciaga has released some, uh, head-scratching pieces. In 2017 the fashion house "knocked-off" the blue $.99 IKEA tote bag and sold their leather version for over $2,000. They later teamed up with Crocs — yes, we repeat, Crocs — for 2017 Paris Fashion Week and sent a souped-up platform Croc down the runway.
And now the world is grappling with the T-Shirt Shirt from Balenciaga's men's autumn 2018 collection. The brand notes on its website that the item can be worn two ways to give us the most bang for our buck. One can wear the T-shirt and leave the button-down hanging from the front…OR one can wear the button-down and leave the T-shirt free to hang in the back.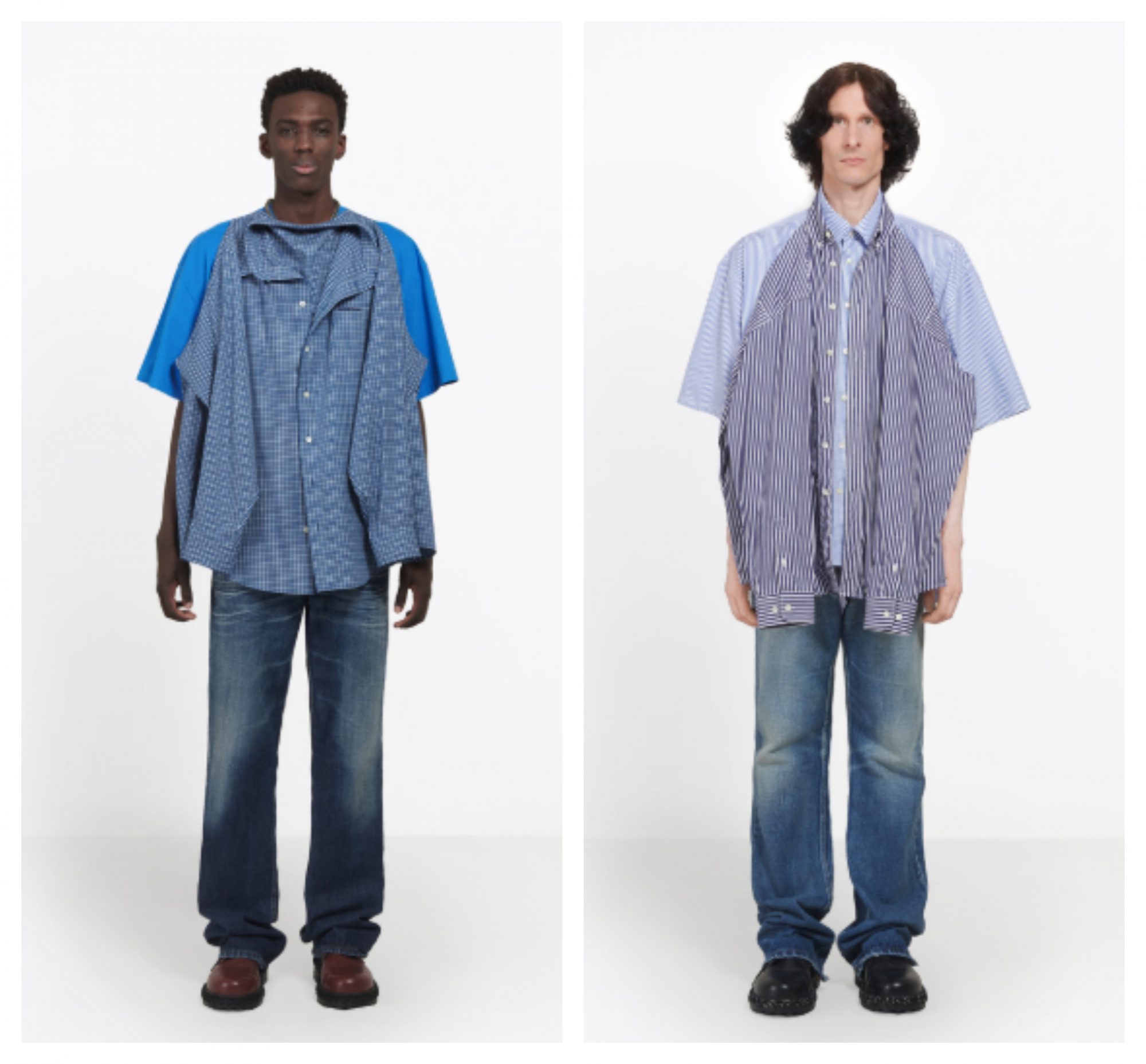 And if you're looking for something that's more office-appropriate, try Balenciaga's standard "Double Shirt" which is just two button-downs sewn together. Seriously.
Both designs are super trendy and totally worth the $1,290 and $1,490 price tags, right? Right? Don't answer that.
Obviously, Twitter is having a field day with this new Balenciaga creation because, well, it's kinda, sorta ridiculous. And we're loving the (much welcome) reactions. false
false
If you're into this look, then own it (and more power to you). Although you might want to save many hundreds of dollars and make your own at home, as Twitter user @AH_Mike so kindly shows us:
Or just grab some string and make a shirt necklace.
Oh, Balenciaga — your designs make us laugh and your price tags make us cry. And even though you've confused us all, we have a feeling the T-Shirt Shirt will sell out ASAP. Because that's just how this kind of thing works.