Balenciaga is selling a $9,000 coat that Joey from Friends wore for way cheaper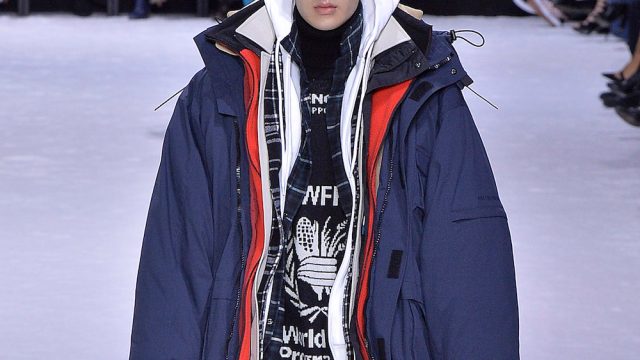 Today in WTF: Balenciaga is selling a $9,000 coat that looks like a bunch of jackets layered on top of each other. Even more ridiculous? People on Twitter quickly pointed out that the item looked similar to one of Joey Tribbiani's outfits from Friends. (And we're pretty sure he didn't drop $9K on his lewk.)
In case you don't remember what Twitter is referencing, there's a Friends episode where Joey trolled Chandler by wearing every piece of clothing he owned. The Balenciaga coat is basically that: a bunch of jackets piled on top of one another.
The $9K Balenciaga coat.
Please confirm that product_url, retailer_name, price and primary_image parameters are required in the shortcode
Joey's outfit from Friends.
See the similarities?
In an attempt to justify this garment's existence, the bright side is that at least you get a few different pieces from it. According to a description on Matches Fashion, this navy parka coat is actually made from seven separate, removable layers. For the steep price of $9,000, you'll get a combination of plaid shirts, jersey hoodies, fleeces that feature cuffed sleeves, two front pockets, a drawstring hood, and a coordinating hem.
Twitter didn't fail us with its commentary on the comparison between Balenciaga's coat and Joey's iconic look.
https://twitter.com/udfredirect/status/1034774406038519810
It's (almost) exactly the same. Could it be that Balenciaga's creative director, Demna Gvasalia, is a major fan? If that's the case, honestly, respect.
Twitter user, Charlotte Illidge, might be off on the price, but the sentiment remains the same.
Who wore it better?
Another one.
false
Don't be fooled by the one color-scheme shown on Twitter, because Balenciaga came out with multiple versions of this coat.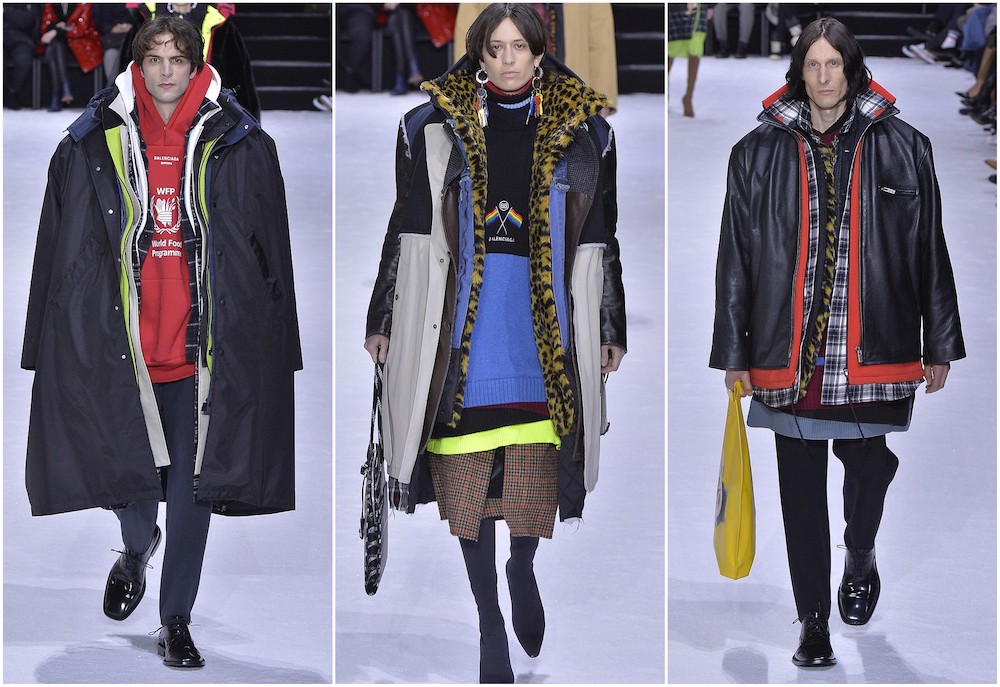 This isn't the first time Balenciaga has released something pretty absurd either. Not too long ago, the brand came out with high-fashion Crocs, an Ikea-like handbag, and the double shirt. However, the $9K coat is probably the most ridiculous piece the brand has sold to date.
We'll keep our eyes peeled for the next Balenciaga fashion piece, because we're sure they can top this one.