Instagram's favorite grandma, Baddie Winkle, is getting her own makeup collection—and it has anti-aging boob masks
There's no doubt that Baddie Winkle is one of the most badass ladies online. The 90-year-old Instagram star has made time for several beauty collaborations over the years, working with brands like Missguided and Urban Decay (when she's not busy stealing your man). She's also amassed 3.8 million Instagram followers. And now, the internet's favorite grandma is launching a new makeup collection with INC.redible cosmetics.
According to a press release sent to HelloGiggles, the line, called "No Bad Days," will be available online from nailsinc.com—and it arrives just in time for Pride Month. Throughout the month of June, 5% of proceeds from the products will benefit the Trevor Project, making this a fitting celebration of Pride. Baddie's collection will also be available for purchase at Sephora stores.
The three products in the collection are just as vibrant as Baddie herself.
There's a rainbow trail highlight palette called Baddie's Got the Gold so you can get a glow to rival that of Baddie herself.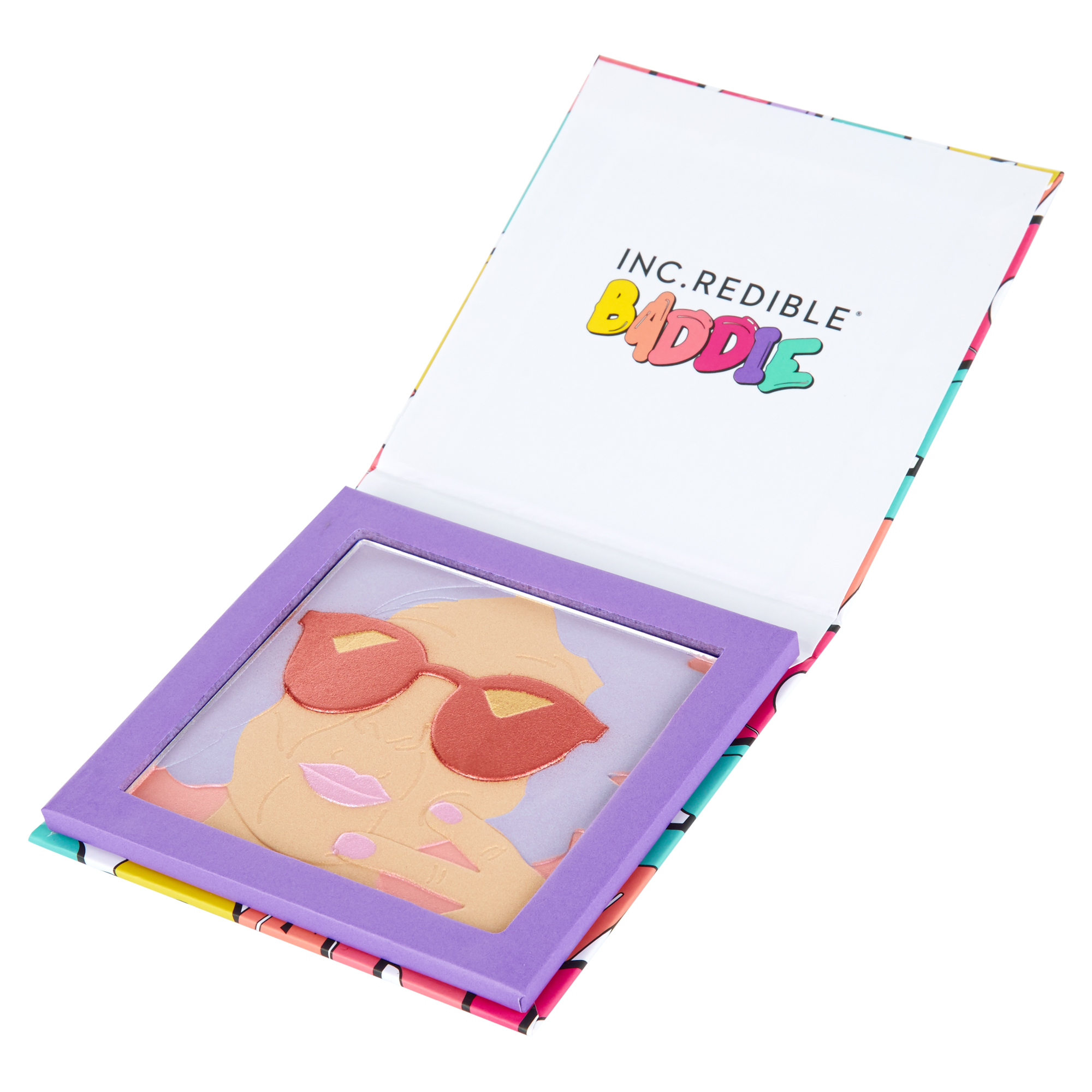 If you're nostalgic for the high-sheen gloss of the '90s, you'll want to pick up the Rolling It Back rollerball lip gloss. It's even strawberry-scented.
Last, but certainly not least, Baddie's product line contains an anti-aging rainbow-print boob sheet mask. Aptly named Double Perks, it promises to "firm, brighten, and moisturize your assets."
"No Bad Days" is also cruelty-free, which makes this line even more rad.
This collection is just as playful as Baddie herself. We can't wait to try some of these products.