10 badass feminist Halloween costumes that will make you scream YAS KWEEN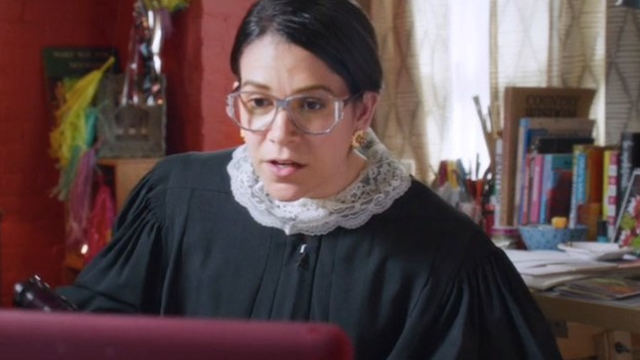 Halloween is an awesome reason to dress up and have some fun. Even those of us who don't enjoy the holiday can find a low-key way to celebrate. Plus, you get to give kids candy! (Or if you have children, you can dress up with them.) How fun is that?
For those of us who are tired of being a "sexy nurse" or a "dead nurse," here are ten feminist inspired costumes for the woman warrior in all of us:
1. Rosie the Riveter
https://www.instagram.com/p/uzuV8lPnJs
This popular costume allows you to be both a feminist and patriotic!
2. Birth Control
This clever birth control costume is amazing and makes a necessary political statement.
3. Buffy the Vampire Slayer
https://www.instagram.com/p/BJ5nyofDqwN
Everyone's favorite 90's female badass is a popular costume, no matter what the decade. (Plus, it makes a great group costume.)
4. Dana Scully from The X-Files
https://www.instagram.com/p/1m2lWFD4Ke
My personal role model, Dana Scully was smart, sexy, and fought aliens. Plus she had to put up with Mulder.
5. Hermione Granger
Hermione Granger is not only one of Harry Potter's best buds, she's also a feminist role model that all women, no matter what age, can appreciate.
6. Amelia Earhart
Amelia Earhart might have gone missing, but she's rarely missing from our popular conscience as a woman who wasn't afraid to push boundaries.
7. Liz Lemon from 30 Rock
https://www.instagram.com/p/gIr5d-HwAh
Oh Liz Lemon, how we miss you. You showed the world what it was like to be a strong working woman in a masculine business, and helped many young girls realize their dreams were possible.
8. A Uterus
https://www.instagram.com/p/9gsFR8jgA6
This costume will certainly be the talk of your neighborhood/work/school.
9. Ruth Bader Ginsberg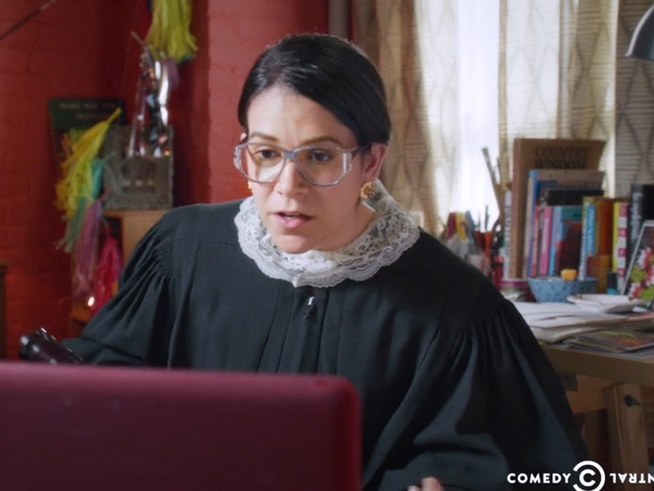 Ruth Bader Ginsberg is perhaps one of the most badass feminist icons around. What better way to show your support than to dress up as her (or a zombie-version of her) for Halloween? Clearly Broad City realized the awesomeness of this idea.
10. A Tampon
https://www.instagram.com/p/9iGuhKiiiZ
This, for many men, is a true horror.