Bad news for "Maze Runner" fans just keeps getting worse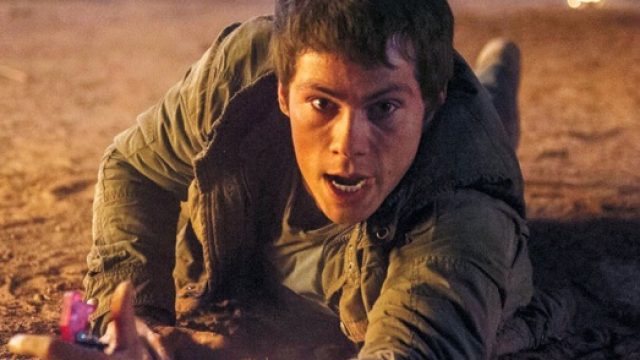 The hits just keep coming for fans of the Maze Runner series. Due to the injuries sustained in March by the movie's leading actor, Dylan O'Brien, filming of the young adult action adventure sequel has been suspended indefinitely. According to Fox, the 24-year-old actor was wearing a harness while filming a scene on top of a vehicle, yet he was unexpectedly hit by another vehicle. Initial reports released by WorkSafeBC revealed his injuries included a "concussion, facial fracture and lacerations."
Production was shut down following the March 18th accident, but it was scheduled to resume May 9th, with a February 2017 release. However, according to The Hollywood Reporter, cast and crew have been sent home and are waiting for a new start date to be scheduled.
"His injuries are very serious, and he needs more time to recover," said O'Brien's publicist, Jennifer Allen.
Fox followed up with an additional statement saying, "the resumption of principal photography on Maze Runner: The Death Cure has been further delayed to allow Dylan O'Brien more time to fully recover from his injuries. We wish Dylan a speedy recovery and look forward to restarting production as soon as possible."
The Death Cure is the third film in the Maze Runner trilogy. It tells the story of O'Brien's character, Thomas, embarking on a mission to find a cure to a deadly disease called the "Flare." The film adaptations of the James Dashner novels mark the directorial debut of Wes Ball, who also released a statement following O'Brien's injuries.
"Well, it's been a whirlwind of emotions these past few days. I've been overwhelmed with feelings of anger and sadness and guilt. But, ultimately I find myself left with just a deep love and respect for Dylan. He is one tough cookie."
Hang in there, Dylan. When you feel better, we'll all be watching!