How Listening to Bad Bunny Helped My First-Gen Spanish Get Better
"He was the first artist I felt connected to in all the ways that the American-based artists I listened to couldn't address."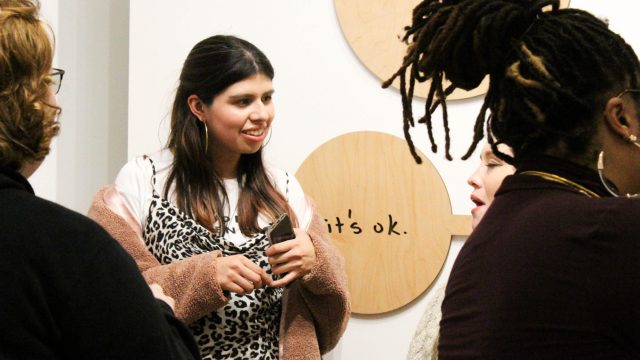 The world we live in shapes how we view ourselves—and how others view us. But what happens when there's a mismatch between cultural narratives and individual identities? In our monthly series The Blend, writers from multicultural backgrounds discuss the moment that made them think differently about these dominant narratives—and how that affects their lives.
In the late '80s, early '90s, my parents immigrated from Colombia to America and built a home filled with love and Spanish music. My mom always says that "playing music in a home keeps the spirits away," which is why she always had salsa, cumbia, and vallenato songs drifting into the air. 
The music of my childhood was a blend of my parents' preferences and any other pop music on Top 40 radio, like Britney Spears. But even in elementary school, I realized I wasn't familiar with what some people called "American classics." Yes, I knew who The Beatles and Billy Joel were, and my mom adored Elton John, but we played more Shakira than classic rock in our home. I now know that the microcosm I was observing as the norm in the culture wasn't an accurate look at the U.S. at large. But in my New Jersey suburb, culture felt homogeneous.
Because I'm a first-generation American, I felt like I needed to play catchup on American culture. The internal struggles of wanting to be "American" enough but also authentic to your community are felt by many bicultural individuals. That's why, as a child, I didn't focus on feeling closer to my Latinx culture, as I already knew the famous artists and writers from our country, learned Spanish, and loved Colombian food. And yet I didn't fully understand my parents' immigration story or our Latinx culture because I was choosing not to connect with it. 
But what felt like the biggest divide in my bicultural identity was my insecurity about my Spanish speaking skills. While I mostly practiced my Spanish whenever I spoke to relatives on the phone or in conversations at home, I would quickly get frustrated with my fractured phrases because my Spanish had an obvious American accent. Because of this, I never tried to formally practice Spanish outside of school, and I didn't seek out entertainment to read or watch in Spanish (aside from a novela here and there). And aside from whatever music my parents had on, I definitely didn't listen to music in Spanish.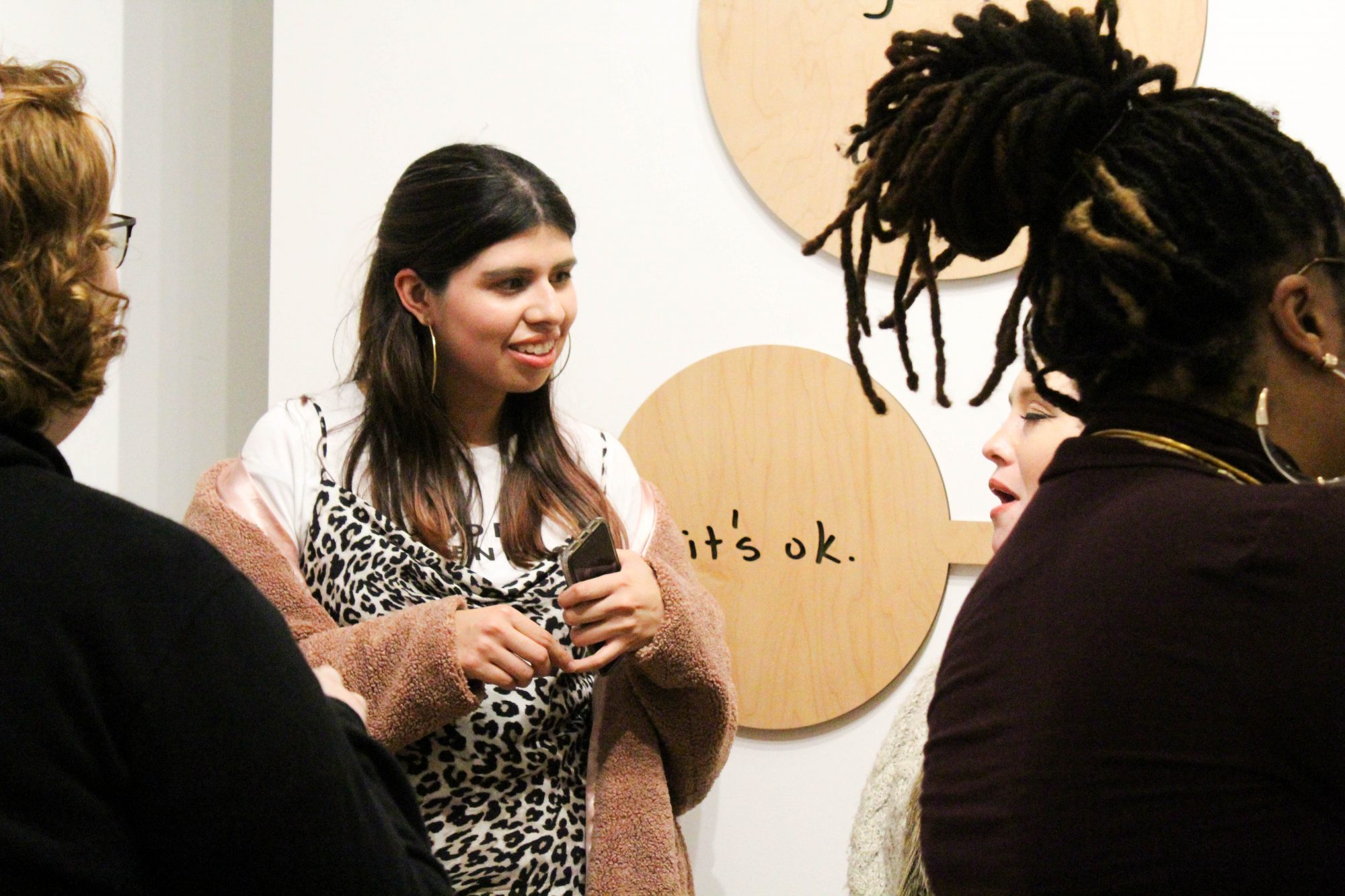 However, like most people, the soundtrack of my life has changed over time. As a teen, I dove into YouTube, where the mid-2000s lyric videos were the backbone of the site and my primary source of musical exposure. Over time, my angsty teen self found solace in pop, indie, and alternative music, dedicating hours to Tumblr to repost pictures, quotes, and MP3 files of my favorite English-speaking musical groups.
But in college, as I started to gain more Latinx and POC friends, it helped my confidence immensely. I had people to talk to about things that were uniquely related to our cultures. We would speak Spanglish, tell stories, and share our foods. I was, at last, showing up as my full self because I was around others who could identify with feeling confused about what culture they were supposed to connect to the most.
Then, shortly into my college career, Becky G, one of the first American-based artists I was a fan of, began to lean into her Mexican roots and record music in Spanish—and it changed everything for me. Because I was already attached as a fan, I felt an authentic connection to someone singing in my parents' language. It felt danceable, exciting, and it only happened to be in another language. I was proud of myself for understanding what was being said in the song and for being able to memorize and sing along.
I started to extinguish the fears I had of not being authentic enough, because no matter what, I was always Latina enough. I just had to seek out what my version of my culture was for me. 
Gradually, I started listening to more of the popular Latin music stations in my area, with artists like J Balvin, Nicky Jam, Ozuna, Karol G, and others. These are all basic household names to anyone interested in Latin trap, Latin pop, or reggaeton, but I can honestly say I wouldn't have known any of them before 2018. 
However, the Spanish artist who had the most impact on my self-esteem is Bad Bunny. He not only won my heart and allegiance through his incredible music but also through his distinct strides to redefine masculinity and his desire to use his platform to advocate for women's rights, LGBTQ+ issues, and the Puerto Rican community. Even though following Becky G's musical transition allowed me to enter the world of Spanish-language music for myself, Bad Bunny was the first artist I felt connected to in all the ways that the American-based artists I listened to couldn't address. 
Ever since I heard his music, it feels like I can have creative outlets in my life to explore my bicultural identity. The music allowed me to meet and interact with other young Latinx people who are bicultural and have similar life experiences. I feel welcome in both his music but also in his message as a person. As I continue to learn about and act on issues for the Latinx community politically and socially, I can also look to an artist who is on the same journey as me.
After just two years of integrating more Spanish music into my life, I'm now more confident talking to or messaging relatives on WhatsApp, sharing social media posts in Spanish, and incorporating slang into my conversations better than ever before. But improving my Spanish doesn't define my Latinx identity (or anyone else's)—it was just important to me, since being bilingual was something I never fully embraced growing up. In becoming a fan of contemporary artists in reggaeton and Latin pop—like Bad Bunny—I feel like I'm developing a grasp of my cultural identity outside that of my parents. 
Now, I look back at my childhood and think: How can any piece of culture be seen as "universally American" when "American" does not translate to white and English-speaking?
The steps I've taken make me excited about the new possible ways I'll continue to grow in my identity. I now realize I was intimidated by listening to Spanish music because I thought I wouldn't understand it or find anything that resonated with me. But the thing is I never needed to force myself to listen to music in Spanish or try to fit myself into whatever mold that was in my head. I just needed to find the right artist whose messages and lyrics resonated with me.