Did you catch the Backstreet Boys singing on a sitcom last night?
Whenever I hear "Backstreet's Back" all I can say is "Alright!"
And that's exactly what I was saying when they came back in all their glory, singing on live TV last night during an episode of NBC's Undateable.
Actually, TBH, since they were making a charming cameo to help encourage the adorable Justin to propose to a very excited Candace, I was a little overwhelmed with all the happy feelings and basically just melting into a giant nostalgic love puddle.
I wasn't the only one beyond excited to see the boy band on prime time. In the show, Justin embraces Kevin and reminds us all that dreams really do come true.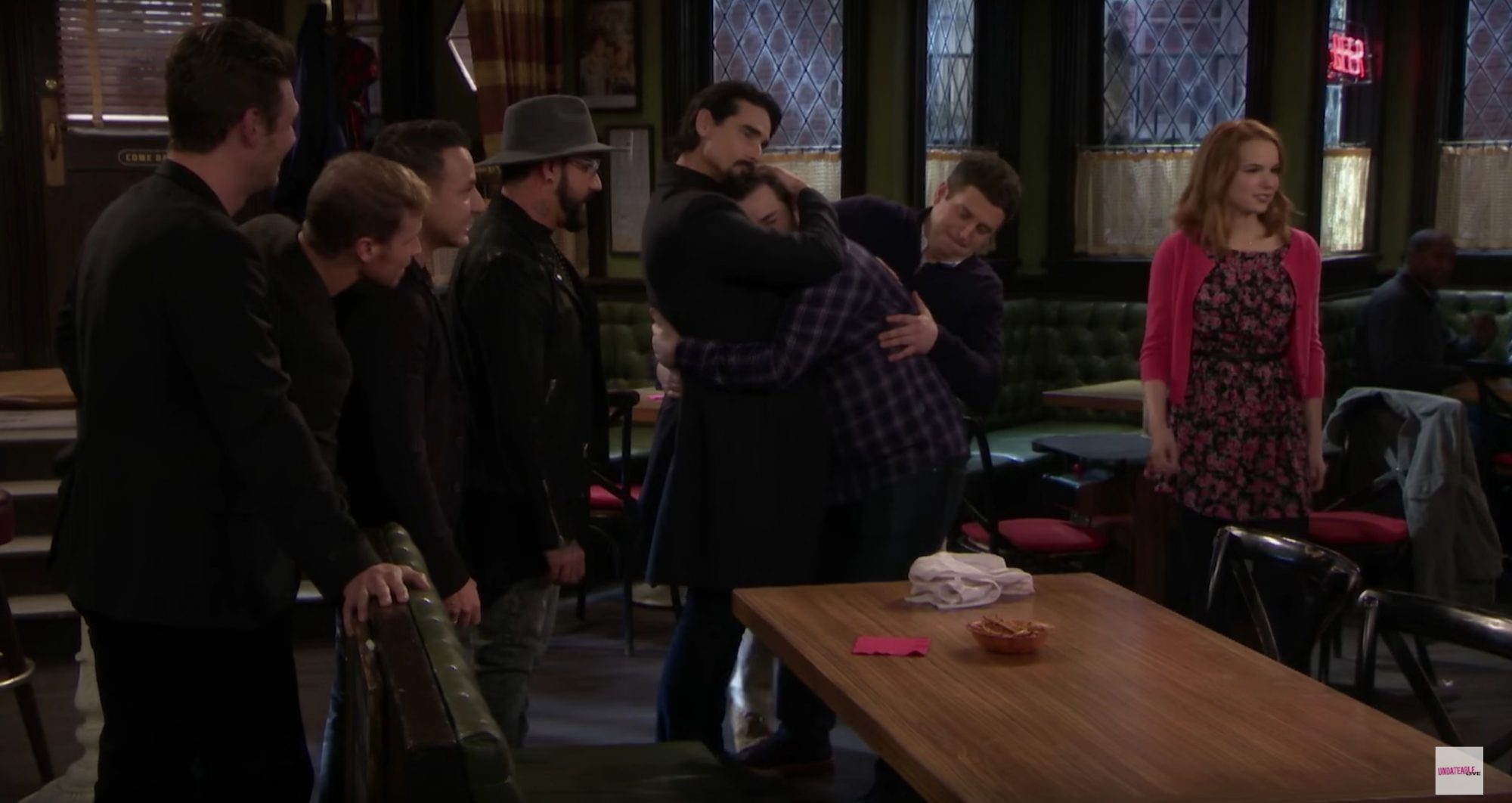 If you haven't yet watched the precious moment go down, grab a box of tissues and prepare yourself for a year's worth of happy cries.
https://www.youtube.com/watch?v=RT7yVz8qrr0
(Images via NBC/YouTube)