The Backstreet Boys are doing a Vegas residency so start packing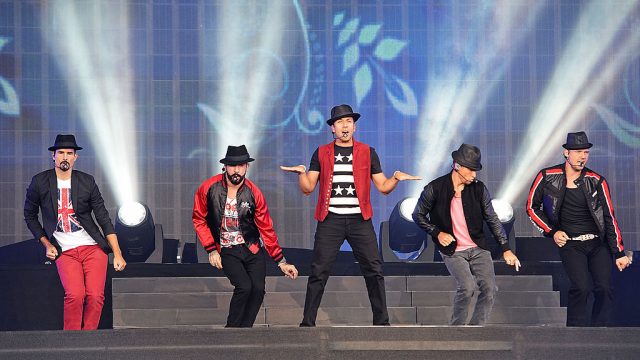 If Fuller House, All That, and brown lipstick are any indication, there's nothing from the '90s that we don't want back in our lives. Luckily, the Backstreet Boys were listening, and have officially booked a test run residency in Vegas, according to Entertainment Weekly.
This isn't the first time the boys have #blessed us with a reunion. The gang got back together in 2013 for a new album and tour, and then again last year in the H&M x Balmain show. This year's get-together promises all that and more: All five members of the Backstreet Boys are signed on for another album, another world tour, plus nine dates performing in Las Vegas, Entertainment Weekly confirmed.
"We have a deal with Live Nation, the touring company, and we just signed a nine-show deal to do a test run in Vegas with a residency, so that's definitely going to happen, but we're going to do a trial run first," Nick Carter told Entertainment Tonight.
The Backstreet Boys residency will kick off sometime late 2016 or early 2017, and that it might even come with a few new songs. "We're definitely in the studio recording a brand new album. We're gonna do a world tour first," Kevin Richardson said. These plans are all in addition to Dead 7, an original movie for Syfy, that the Backstreet Boys filmed with 'NSYNC, O-Town and 98 Degrees.
Looks like Backstreet's back, this time for the long haul, and we couldn't be more excited to join them. Here's to hoping we get to see some of their classics on stage!