The Backstreet Boys fighting zombies is everything we never knew we needed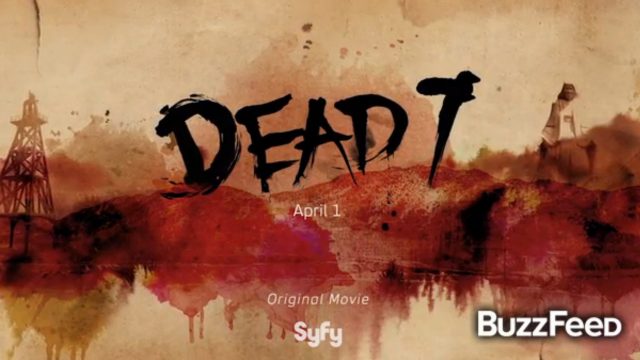 Brace yourselves. What I'm about to tell you is going to sound like an April Fools' Day joke. And the fact that it comes out on April 1 will not help me sell my case. But what I'm about to tell you is both very real and very (very) wonderful.
The people who brought you the perfection that is Sharknado have outdone themselves this time. In an exclusive sneak peek trailer for BuzzFeed, the rumors of a major '90s boyband reunion headlined by the Backstreet Boys have been confirmed. But in a way nobody expected.
They'll still be on top of the world in front of throngs of mindless screaming creatures…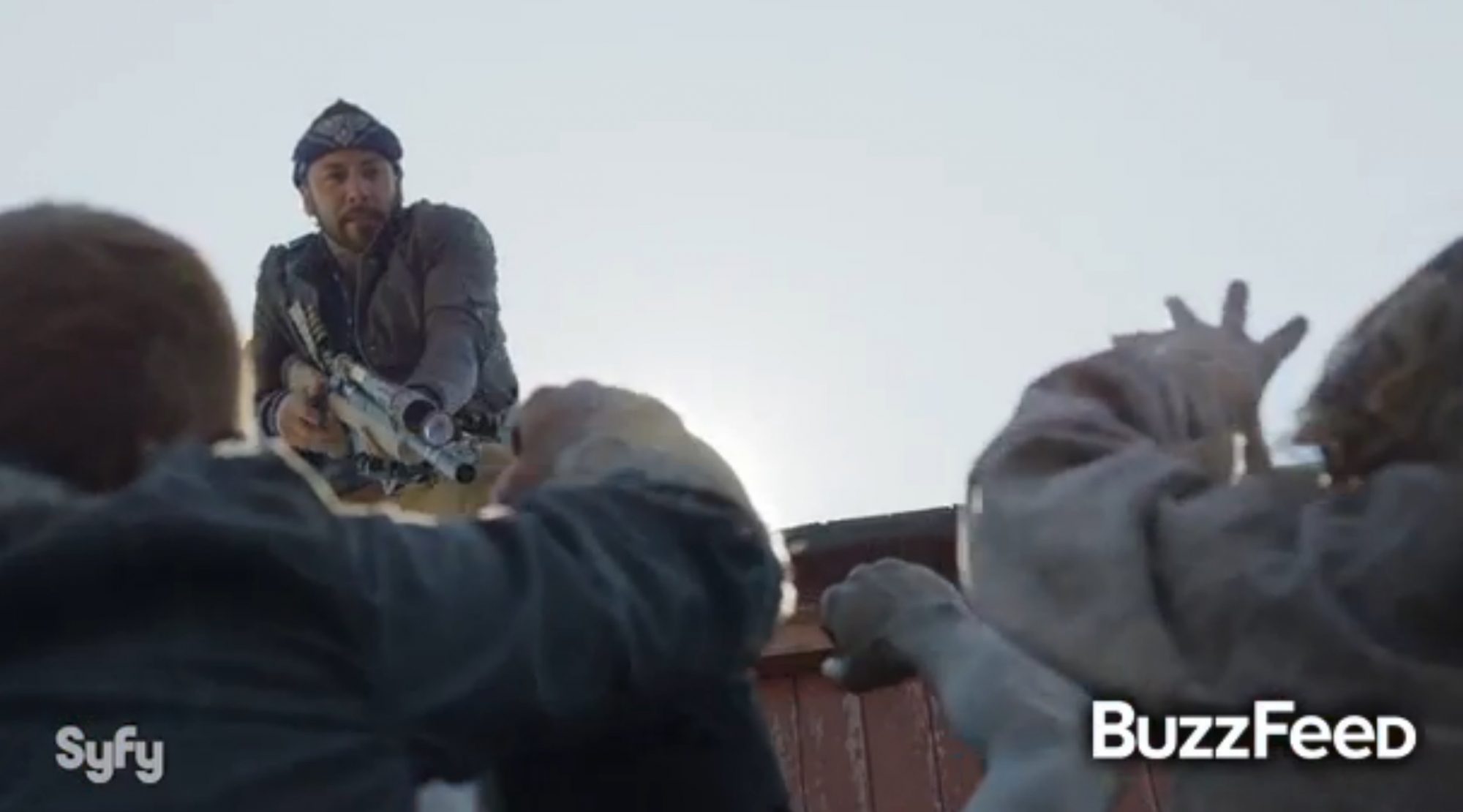 …it's just this time, it's a post-apocalyptic world and those creatures are zombies.
For real.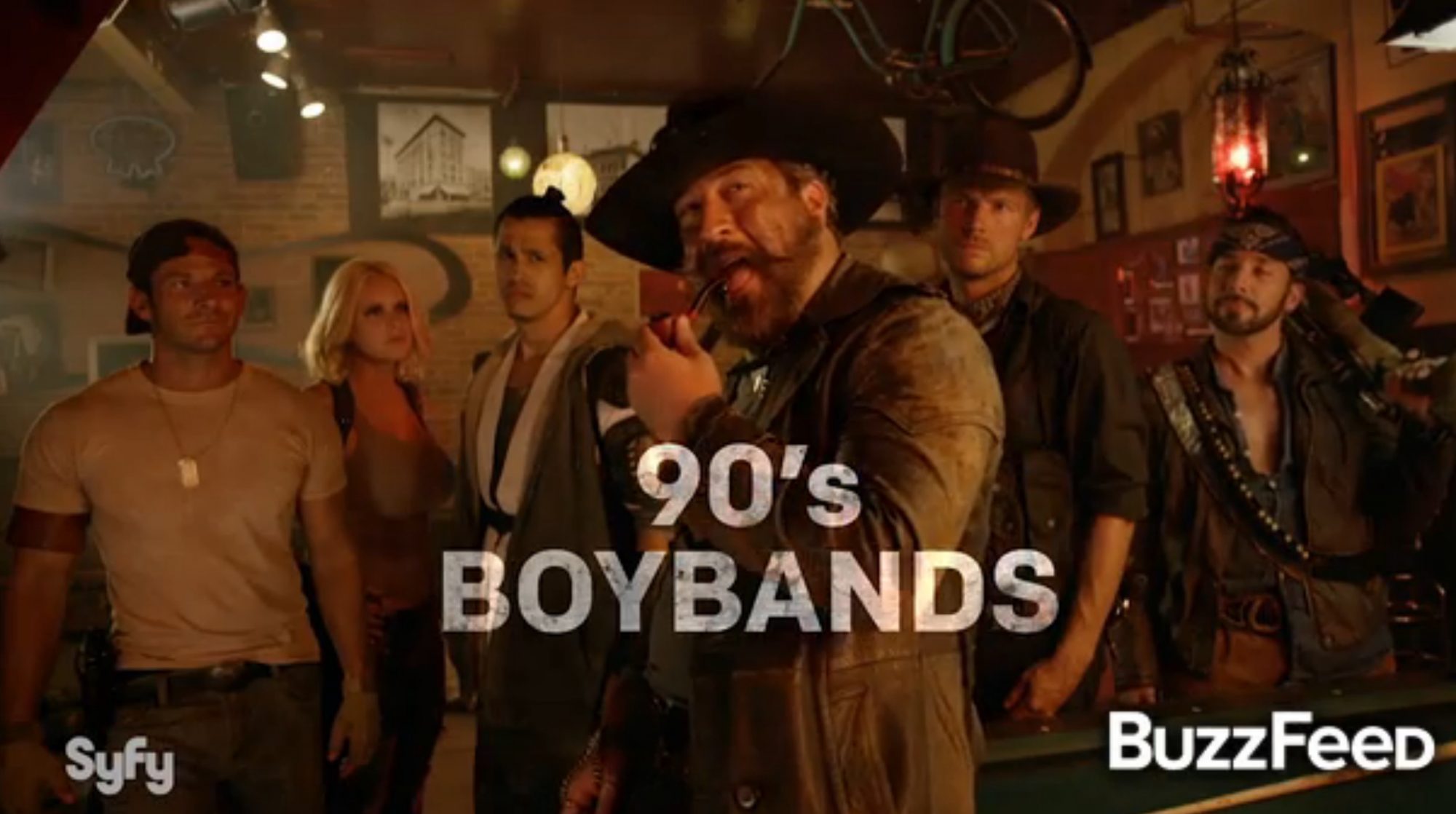 Dead 7 is a 2-hour original Syfy movie that we absolutely cannot wait to see. It brings back to life (pun intended) several of our most beloved '90s boyband personalities from our formative music years, showing them in a completely new, zombie-bashing light. In addition to Nick Carter, Howie Dorough, and AJ McClean from Backstreet Boys, the movie also stars former boy band rivals Chris Kirkpatrick and Joey Fatone from N*SYNC, basically everyone from O-Town, and Jeff Timmons from 98 degrees.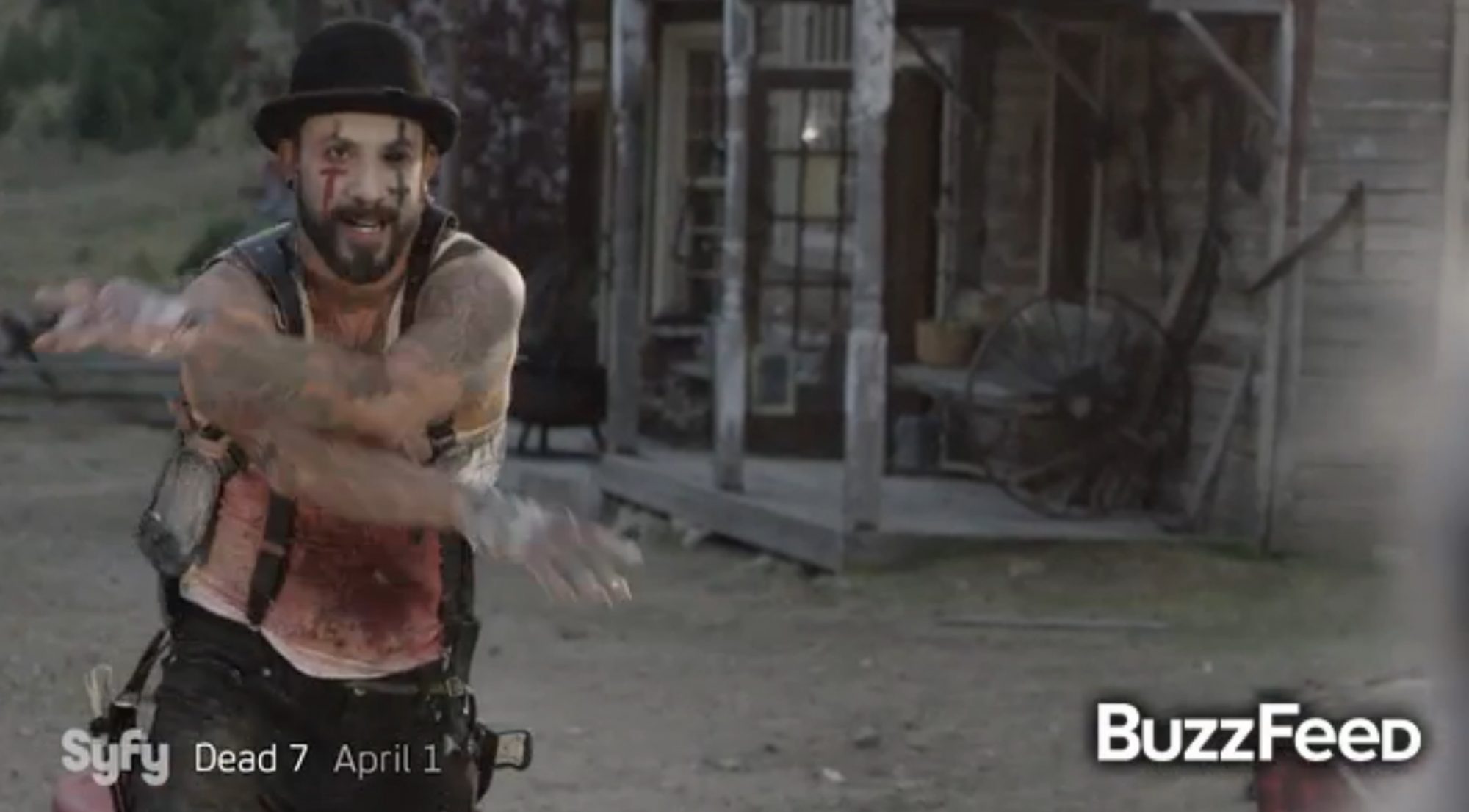 Oh, and also it's set in the wild west. Because of course it is.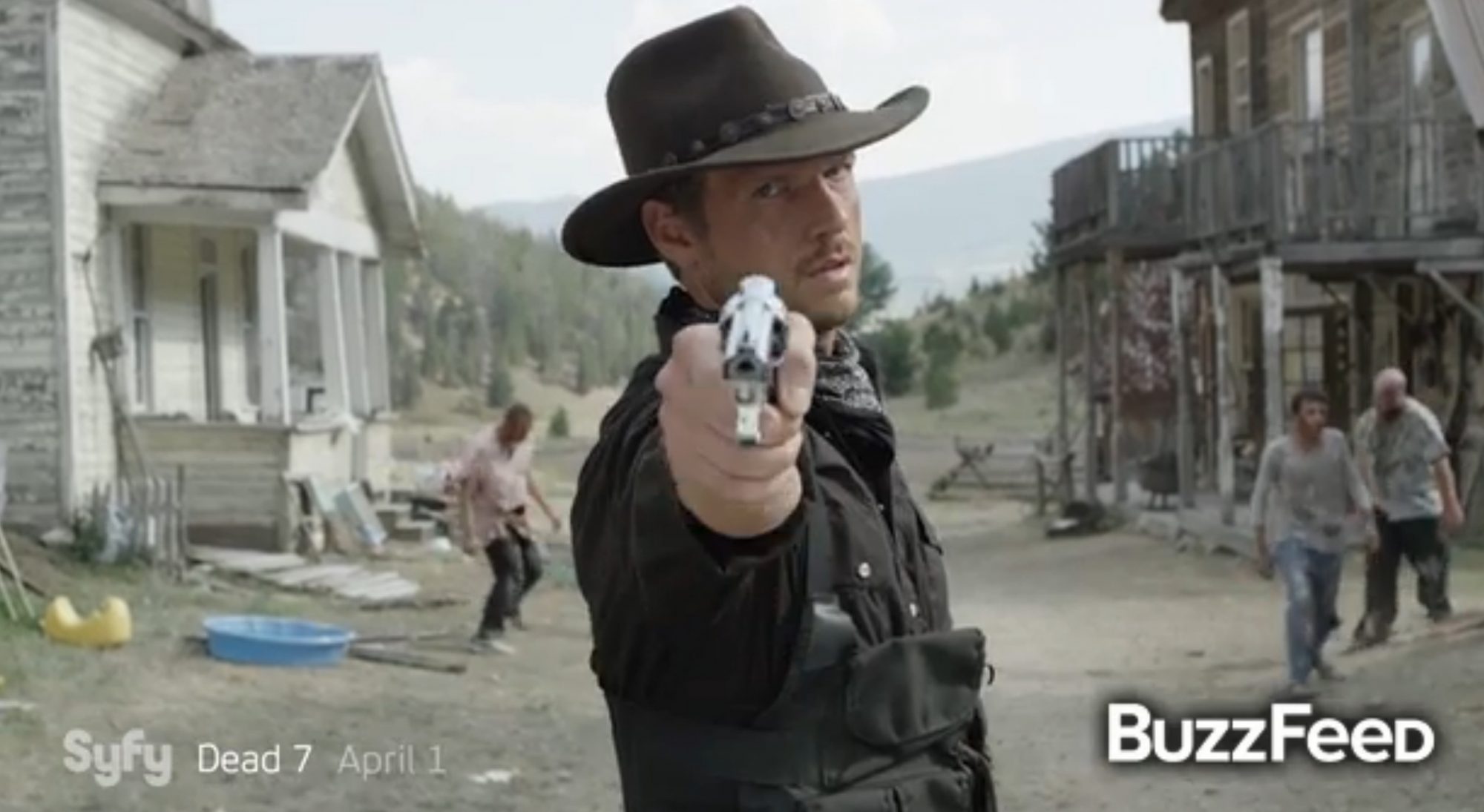 The movie is obviously meant to be comedic, with lots of humor sprinkled throughout the entire trailer.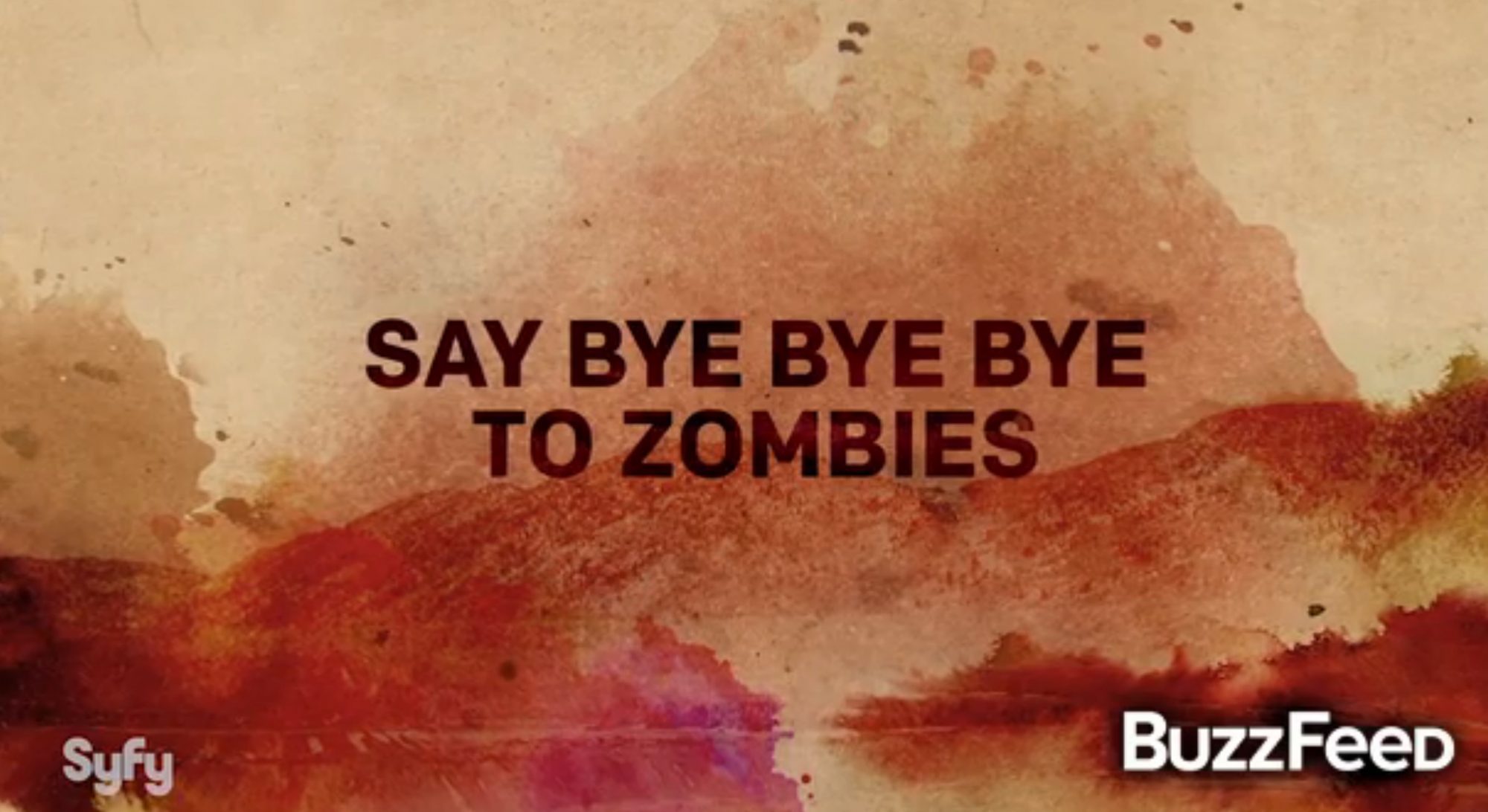 But to be honest, it actually looks like a pretty great storyline and seems like it will be all-around really fun to watch. We are already mentally preparing ourselves for a prequel where New Kids on the Block unwittingly releases the zombies.
And if you're wondering who to thank for this onscreen magic, it is written by Sawyer Perry, and co-produced by the The Asylum and none other than Nick Carter himself. So if he wasn't already your favorite of the Backstreet Boys, he for sure will be after one look at this trailer.