Backstreet Boy A.J. McLean just welcomed a baby girl, and her name is perfect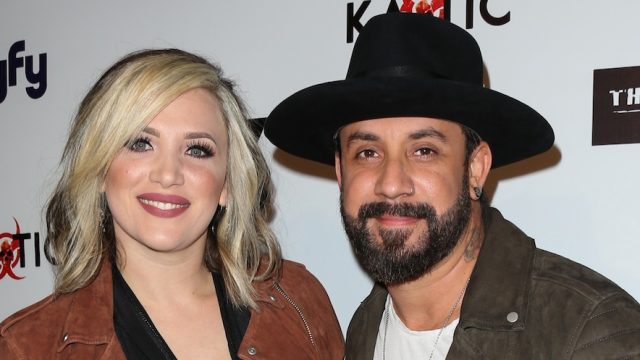 It's not even April yet, but 2017 is already shaping up to be a great year for one of our all-time favorite boy banders. Backstreet Boy A.J. McLean just welcomed his second daughter, and her name couldn't be more fitting for the pop superstar.
McLean and his wife Rochelle confirmed to People that they welcomed daughter Lyric Dean McLean over the weekend, and we're swooning over her musical moniker. McLean told the magazine that "having two baby girls is a dream come true," and that the couple's four-year-old daughter Ava Jaymes is so excited to be a big sister.
McLean revealed he was having a baby girl back in October, and we've been eagerly awaiting her arrival ever since.
The proud papa told People in a statement: "I was told by someone very dear to me that having a child will change you forever, and that was beyond true with Ava. We decided to try one more time because even though Ava is so independent, the idea of having a sister or brother for her became more and more important to us."
"Despite the fact that I'm an only child (and all jokes aside) turned out OK, my wife is one of four and that showed me there's something beyond special about having siblings. Now, seeing the excitement and anticipation that Ava has about being a big sister is truly amazing, and the best feeling in the world. She's been practicing for months with her dolls, and with some of my wife's friends' babies."
He added, "Having two baby girls is a dream come true and we couldn't be any more proud or excited to welcome Lyric Dean McLean into the world and into our family."
It certainly seems like 2017 is a big year for McLean as he just started his Las Vegas residency with the Backstreet Boys, and E! News reports that Rochelle went into labor while BSB was onstage Saturday night. Thankfully, it seems he was able to make it in time to welcome his baby girl into the world. Congrats to the family!