You can buy this "back egg" for a mere $45,000, and Twitter has thoughts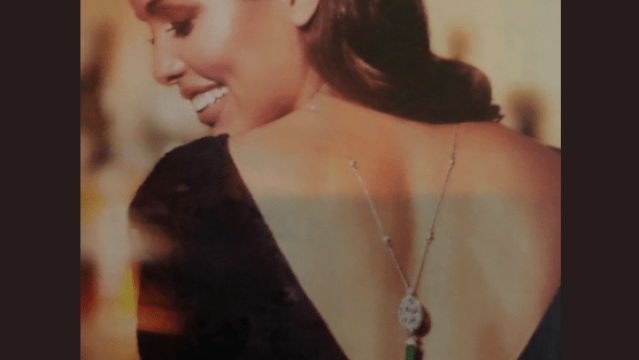 Looking for a simple and affordable last minute gift for that special someone in your life? Well, this isn't it. Fabergé has come out with a $45,000 "back egg" just in time for the holiday season. And we're trying hard to wrap our heads around this one.
Phil Lester, known as AmazingPhil on YouTube, tweeted photos from the two-page magazine ad for the swanky gift. Perhaps a marketing genius, Phil coined the necklace a "back egg," and we think Fabergé should hop on the buzzword immediately.
If you're curious, the item is actually called an "egg pendant" according to the Fabergé website. Based on the famous Fabergé eggs created for the Russian Imperial family around the turn of the nineteenth century, these new wearable pendants are meant to reflect the opulence of the original jeweled eggs. You can either wear them as a standard necklace, or — as seen in the photos — on your back.
But be warned: Picking up one of these Fabergé egg pendants will cost you anywhere from $2,800 to $47,000. Fingers crossed Santa got a big Christmas bonus this year.
"I'm going to ask Santa for a BACK EGG," Phil tweeted.
And, as you might expect, Twitter had lots of special thoughts on this one.
false
If you like your eggs haute couture and glitter-fied, then by all means rock that back egg. It'll look fabulous. Meanwhile, we'll just have to make due with sunny-side up (though we're now seriously considering how we might rock a back necklace of our own).