"The Bachelorette's" Rachel Lindsay just debuted a brand new summer hairstyle
We're in love — so to speak! — with this season's star of The Bachelorette, Rachel Lindsay. And as much we adore seeing her put the men in her life through trials and tribulations to win her heart, we're also digging her acts of self-love as well! Rachel's new summer hairdo, for example, is an act of self-love that we just can't get over.
She styled her braids in a half-up, half-down twist-up while out sipping mimosas with friend, Angela Ross. We can't wait to see the other styles she comes up with.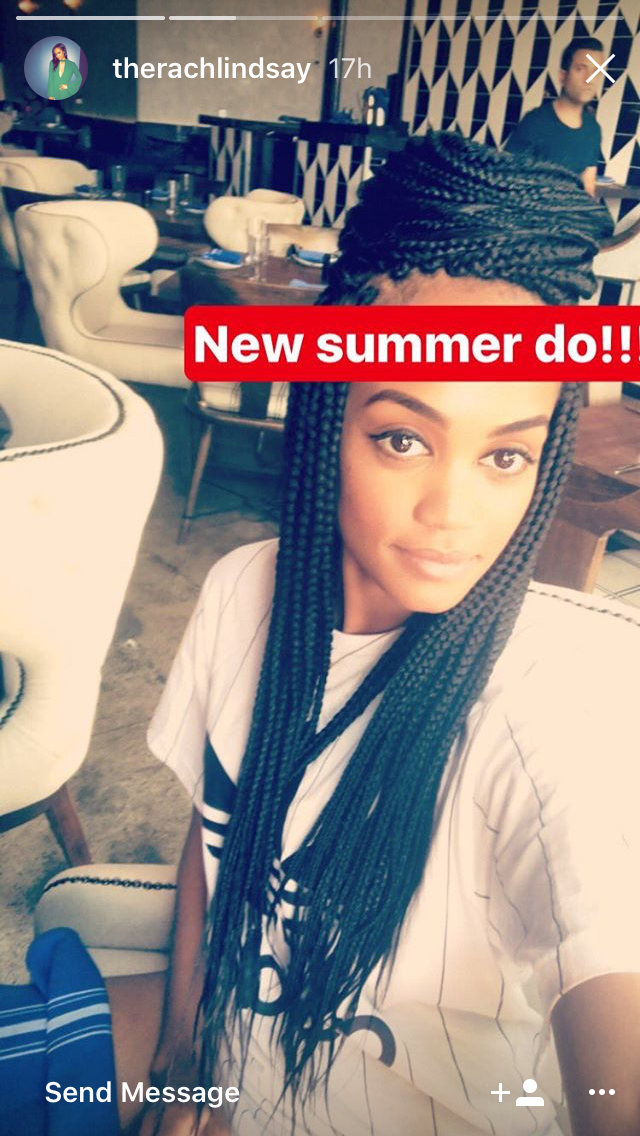 Ross posted an Instagram compilation of her and Rachel sipping away. Here you can see Lindsay's braids in action and they are GOOD.
These braids are a big change from the wavy locks she's been sporting this season on The Bachelorette. 
And scrolling through her Instagram feed, it seems that Lindsay has been wearing her hair long styled either wavy or straight for quite some time.
The lawyer from Dallas will certainly rock these braids with her go-to summer fashion. According to People Style, Rachel loves a good crop top paired with some baggy boyfriend jeans and cute heels.
"I also like a crop top with a pair of overalls, and I like a crop top with a high-waisted pant," she continued.
We're picturing the possible ensembles now and loving every bit of them.
Have fun with your new 'do, Rachel! We can't wait to see the looks you come up with!