This "Bachelorette" star is spilling the details on her pregnancy – including whether it's a boy or girl!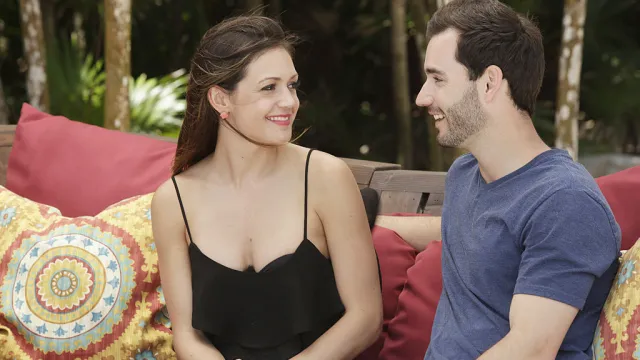 We don't really like to play favorites, but we can't help placing former Bachelorette Desiree Hartsock Siegfried at the top of our list for favorite reality stars of all time.
The super-sweet Hartsock Siegfried delivered her final rose to her now-husband Chris Siegfried on the show's ninth season, before they were married a year and a half later in a literal fairytale wedding — complete with a reception IN A LIBRARY, because Hartsock Siegfried is probably the IRL Belle and when we say "fairytale," we mean a fairytale.
Now, the couple are ready to welcome their first child together in October! Yay! And because we are obsessed with gender reveals as a society, we are extra stoked to be learning they will be having a boy. DOUBLE YAY!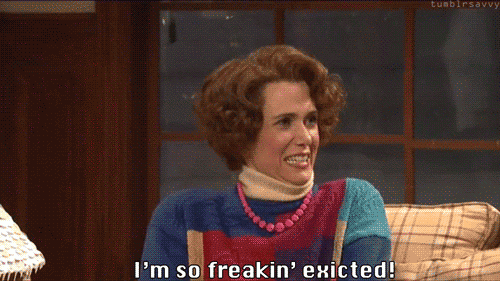 "We are so excited to share that we will be having a little baby BOY!" Hartsock Siegfried wrote on Instagram Friday next to a sweet photo of herself, Siegfried, and their dachshund Frankie, with Siegfried holding a baseball with the words "It's a boy" etched onto it.
"Our hearts are so full of love for our little man already and we can't thank you all enough for the extra love you've shared during this special time!" she added.
https://www.instagram.com/p/BJTI_0Ajtod
Siegfried posted a snap, too, featuring a close-up of the baseball and the twosome gazing lovingly into each other's eyes in the background, leaving us to wonder if they have room in their rapidly growing household to adopt all of us.
"We were planning on just doing a dinner and keeping it very private and only between us, but we walked out of the ultrasound and we had the card in our hand and thought, 'Or we could do this right now,' " Siegfried told Us .
"We just couldn't wait, once we found out. … We didn't care if it was a boy or a girl. But it was so nice to know."
Hartsock Siegfried, who is now an author and wedding-dress designer, is super excited to meet her son. She told Us that she's craving Ben & Jerry's Half Baked and pickles (not together … we think, but hey, we aren't judging either way). She's feeling great now that she's in her third trimester, but the first few months weren't so smooth.
"In the beginning, it was pretty rough," she said. "I was really tired all the time and my cravings have been so random. Every day is something new."
But even though they're likely super busy prepping for his arrival, the twosome already have a moniker in mind for their soon-to-arrive little man.
"We have a name picked out!" Hartsock Siegfried told Us. "We're keeping it in our back pocket right now, but that'll be a surprise to everyone!"
Congrats, Siegfrieds! We can't wait for the inevitable cuteness of your little guy, in photos with Frankie, and in adorable outfits, and in adorable outfits WITH Frankie, and just … can October be here already?