Bachelorette Hannah talked about her crazy attraction to Luke P., and it feels like all our early Bumble dates
With this week's episode of The Bachelorette just hours away, fans are anxious to see what will go down between the Lukes and how Hannah B. will handle all the drama. Last week, the two contestants got into a violent altercation after Luke P. "body slammed" Luke S., which led to nearly every man on the group date telling Hannah Luke P. was not there for the "right reasons."
In a new interview on former Bachelor Nick Viall's podcast, Hannah spoke out about the fight, her instant attraction to Luke P., and why she didn't see the potential red flags.
Hannah revealed that her fast connection with Luke P. reminded her of a past long-term relationship. She said she hadn't felt that way about someone in a "really long time," so her instincts were to hold on to that feeling.
"He's like the brightest light out there, and I don't know if the light is like a 'do not come here' caution light or like the beacon," she said.
Hannah's feelings are so relatable. Early in the dating process—like Hannah is with Luke P.—feelings are so confusing! Love at first sight is a real thing, but it can be hard to distinguish from lust or familiarity, and it can cloud your brain.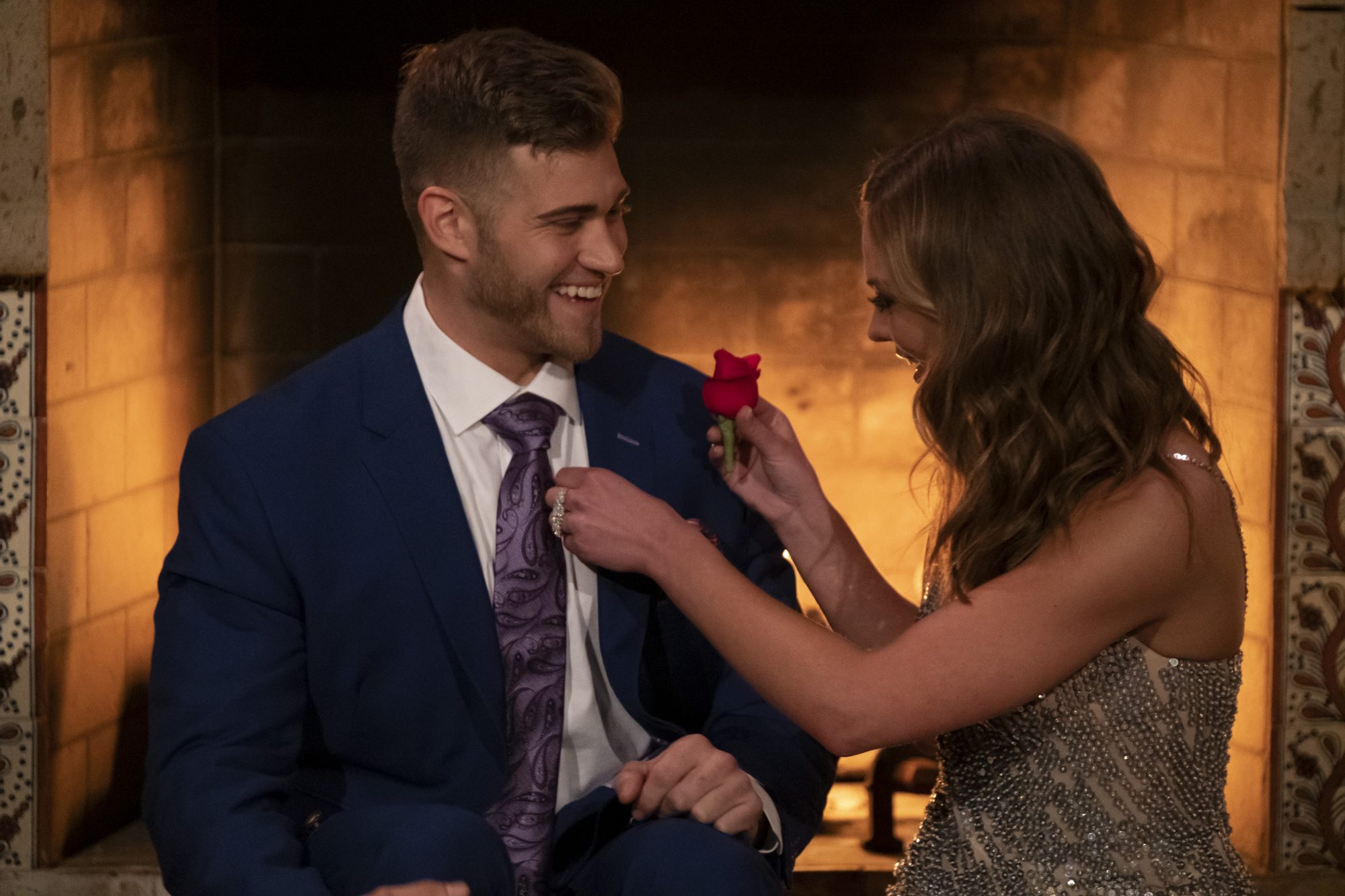 In the first few episodes of The Bachelorette, Luke quickly became a frontrunner. He received the coveted First Impression Rose and earned early one-on-one time. However, it didn't take long for Hannah to discover that the 24-year-old might not be who she thinks he is. He quickly showed viewers what appear to be his true colors by not only getting violent with the other men but also not respecting Hannah's request to back off.
On May 28, Luke P. addressed his behavior in a lengthy post on Instagram.
"I have learned a lot and I am continuing to learn about my flaws as a man. I'm the first to admit I am far from perfect," he wrote. "This journey has given me a great opportunity to grow and mature as a man, for that I am grateful."
It seems like both Hannah and Luke P. have been learning a lot this season. Find out how all the drama unfolds during tonight's episode of The Bachelorette at 8 p.m ET on ABC.