"The Bachelor" wine collection is finally here and we think the Bachelor Nation would approve
Watching The Bachelor, wearing yoga pants, and drinking wine is pretty much every woman's go-to activity on Monday nights and now it's just gotten a lot easier to unwind and watch the ABC series, thanks to Bachelor approved wine.
Yes, there is officially a Bachelor wine collection, so you never need to leave your house again to buy wine for your viewing parties — although you might need to go out and get snacks!
If there is one thing we've learned from watching both The Bachelor and The Bachelorette season after season it's that there is always a lot of drinking involved.
Whether it's the ladies at the Bachelor Mansion or your girl squad on your couch, alcohol is a must. 
While you could drink beer like Kaitlin Bristowe did with her men, or cheers to another season with champagne, if you're a true Bachelor fan you're probably drinking wine, so why not make it Bachelor wine?
In honor of Nick Viall's season about to start — it officially premieres on January 2 — Bachelor Wines has unveiled its collection of special wines, perfect for pairing with your viewing parties.
According to the wine's site, "Our dramatic collection of wines were crafted to take you on your own romantic journey as you experience every moment of love, every moment of heartbreak that is THE BACHELOR."
These sassy wines come in three different flavors, but they are all California wines, aka the birthplace of The Bachelor.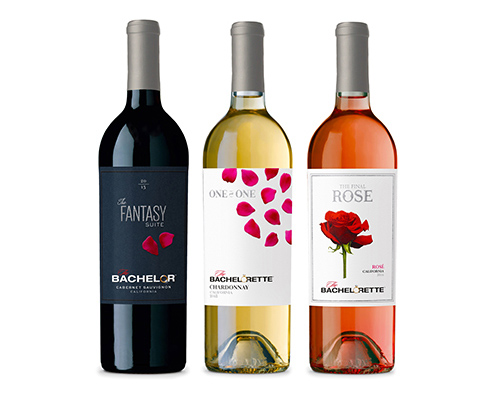 You can order The Fantasy Suite, One on One, and The Final Rosé, or buy in bulk, because you can never have enough wine to deal with all the drama and on-screen make out scenes.
Sadly, you can't actually get your bottle, or two, or three right this minute, but you can preorder them online now. They'll arrive before Season 21 — wow that is SO many seasons — of The Bachelor begins, don't worry.
[tempo-video id="5238242406001″ account="4607804089001″]
Now all you need is your favorite yoga pants, maybe a Bachelor shirt you've bought over the years (we know you have one) and lots of snacks!