"The Bachelor" is getting a ~spin-off~ show…on Snapchat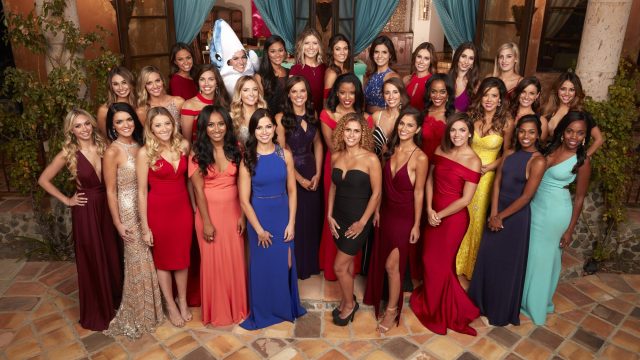 Season 21 of The Bachelor is almost (finally) upon us, and this year there's a new twist. That's right: Nick Viall's The Bachelor gets "Watch Party," a Snapchat after show (Snapfter show?). It's surprising, but also not – after all, we knew months ago that Snapchat is majorly changing to include TV content. This after show is just the beginning – and based on the tears-filled trailer for The Bachelor season 21, we have a feeling there will be a loooot to talk about on the aftershow.
ICYMI, Nick Viall has searched for love via the franchise before. He first appeared on Andi Dorfman's season of The Bachelorette. He came in second on that season. Then he appeared on Kaitlyn Bristowe's season, and again was the runner-up.
Finally, Nick appeared on Season 3 of Bachelor in Paradise and fell in love – only to have things fall apart a third time. Suffice it to say, this guy could use a win in the love department.
In a way, the show and the app are perfect companions: both are pretty tear-filled. The Bachelor plays host to endless drama. And, we've noticed there are many sad Snapchat filters. Though, that's not really the reason for Watch Party: The Bachelor to appear on Snapchat.
Says John Frelinghuysen, executive VP of digital media strategy and business development for Disney-ABC TV, "We've been exploring ways to tell stories on mobile, and Snapchat was a very exciting canvas for us to work on."
Plus, the after show will let fans process and debrief together. Yet, with an expected 3-5 min run time, they'll be concise. We can totally get behind that.
This new Snapchat show will debut on January 23rd, the day after the season 21 premiere. Episodes of the aftershow will be available for only 24 hours. The series will be available in the Snapchat Discover section, while the finale will be a Snapchat Live Story. According to Disney-ABC and Snapchat, the show will feature "celebrities, comedians, super fans and infamous Bachelors and Bachelorettes."
We're definitely intrigued about Watch Party: The Bachelor. It sounds like just the *right* amount of after show. Plus, Nick Viall's season looks like it will be DRAMATIC. Watch Party is definitely coming just in the nick (see what we did there?) of time.