We're bummed this Bachelor couple just called off their wedding — but there's a twist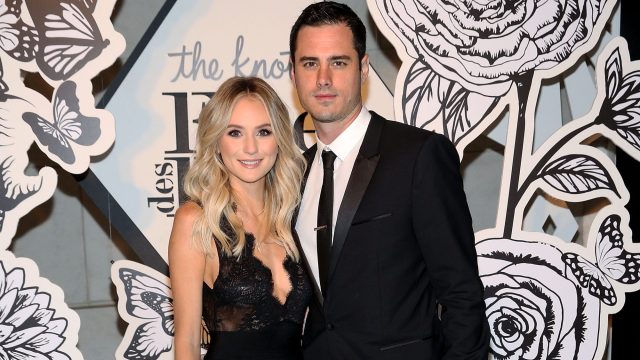 The course of true love can be a bumpy one, especially when you're on a show like The Bachelor. Even an adorable couple like Ben Higgins and Lauren Bushnell can postpone their wedding. The pair had a joint bachelor/bachelorette party in Vegas, but now we know the nuptials won't be any time soon.
The Bachelor franchise doesn't have the most amazing success rate. However, some couples – like Ben and Lauren – seem made to last. Even former contestants like Nick Viall become the bachelor to try and find love on their own terms. So, the news that Ben called off the pair's wedding is a bit startling.
Don't let your heart break yet, though: The couple aren't breaking up. Higgins has even said to Bushnell: "I'm not leaving you. I'm not. Don't think that for a second." So, that crazy in love couple we saw at their joint party in Vegas is still just that. But, they need a little more time.
The news dropped on the most recent episode of the couple's Freeform reality show Ben & Lauren: Happily Ever After?. And, while it's discouraging, it makes a lot of sense.
"I feel like we have so much to figure out that it's hard for me at this point to really feel comfortable getting married," Ben told Lauren. "So you're saying the wedding is off?" she asked to which he replied, "Yeah, I am."
While this seems like a giant wrench in the fairy tale, it's actually a good thing. We forget that The Bachelor is a really short process. It takes many couples months or years to get engaged IRL; Ben and Lauren did it in weeks. They should take as much time as they need to feel 100% solid on the big day.
Bushnell later echoed that sentiment. "If Ben needs a little more time to feel comfortable getting married, then he should really have it because in the end, it won't matter if this wedding's a little bit later."
We applaud Ben and Lauren for taking time before they tie the knot. Now, we can't wait for Nick Viall's season of The Bachelor – it premieres Janurary 2nd — and we're ready for it.