The truth behind how and what "The Bachelor" contestants eat in the mansion might surprise you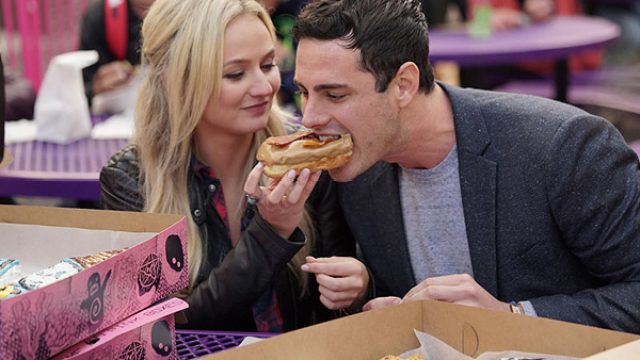 Have you ever wondered when or what the contestants on The Bachelor eat? Well, the truth behind what The Bachelor stars eat while in the mansion might actually surprise you. Spoiler: it's not always fine dining.
Anyone that's a part of Bachelor Nation knows that the ladies drink a LOT of wine and champagne while on the series. The men usually are seen drinking beer on The Bachelorette as well, but what about the food?
When do they eat? What do they eat? When the contestants are lounging around the Bachelor Mansion, sometimes you see them snacking, but it's a rare occurrence. They have time to lounge around the pool, and get into fights, but what about dinner?!
According to a few of the former Bachelor stars, they do eat, but just not on camera, because no one likes to see people chewing. Okay, that's probably true, but what they eat is still a mystery.
"Typically, we would eat alone in the hotel room before the date so we wouldn't be starving later," Sean Lowe explained to Six Seeds about the process.
Yes, all those fancy dinner dates were just for show, because everyone ate beforehand. Well, at least The Bachelor himself eats before.
The ladies he's so-called wining and dining have to fend for themselves.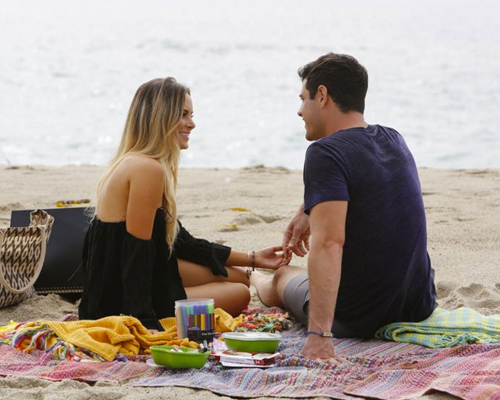 Season 11 contestant, Ashley Spivey told Refinery 29 all about what it is actually like eating in the mansion, and it's less-than glamorous.
"There are always lots of veggies, fruit, sandwich meat, bread, eggs, yogurt, cereal and frozen pizza," Spivey told Refinery 29 about the fully-stocked kitchen.
If you didn't know how to cook, you were sort of out of luck. There was NO delivery food options or catering available (except on rose ceremony days).
"Dinner would be prepared by whoever felt like cooking for everyone. On my season, Britt was a classically trained chef, so she would make things like bacon jam or roasted tomato soup," she explained. "I usually made dessert, like banana pudding."
Okay, so it's not the worst-case scenario, but we're still not fans of the whole, not eating on the actual dates thing. All the meals look delicious, so why let them go to waste?