Ashley Iaconetti and Jared Haibon say they're open to a TV wedding…on one condition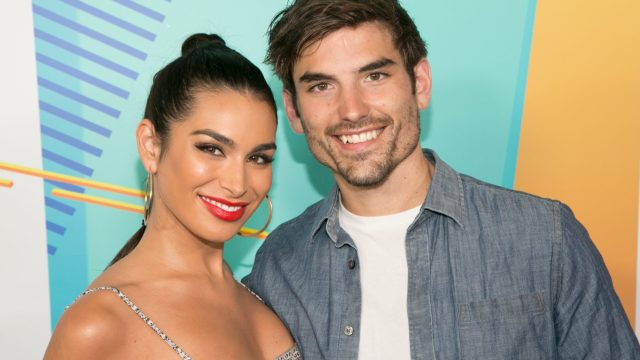 Tremendous news, Bachelor Nation! Our favorite Bachelor in Paradise couple, Ashley Iaconetti and Jared Haibon, are apparently totally open to having a televised wedding. Blessed be!
Considering the two met on TV, basically fell in love on TV, and got engaged while filming an episode for the upcoming season of Bachelor in Paradise, it only seems right that the couple would walk down the aisle in a televised ceremony, right?
On the Monday, June 25th episode of iHeartRadio's Ben and Ashley I Almost Famous podcast, Iaconetti told cohost Ben Higgins that she and Haibon "want" a televised wedding – under one condition.
"I think we're both down for it, but our caveat is that we want as many guests as we want and we don't want to have to be limited to that," she explained. "So if we couldn't have it the way we imagined, that's the only reason we wouldn't do it...We want it, we want it."
Sounds fair to us! The couple's love story is literally what Bachelor dreams are made of, so the thought of getting to see them exchange what will probably be the most romantic vows ever is already making us teary-eyed.
On behalf of Bachelor Nation, it's safe to say we're excited AF for this.
Iaconetti also revealed details about the day Haibon proposed to her, admitting that he "didn't seem nervous at all" and gave absolutely zero hints about what was going on.
"I thought it was going to happen for a couple weeks leading up to it, and then the week of, everyone was throwing me off," she said. "So I knew that Jared would ask my dad, he always said he would ask my dad. But I talked to my parents and they're like, 'Ashley, he did not call.' Total straight faces. [But] he did call. My parents are apparently really good actors."
Can Season 5 of BiP come soon, please?