This baby wombat thinks it's a dog and we don't have the heart to tell him otherwise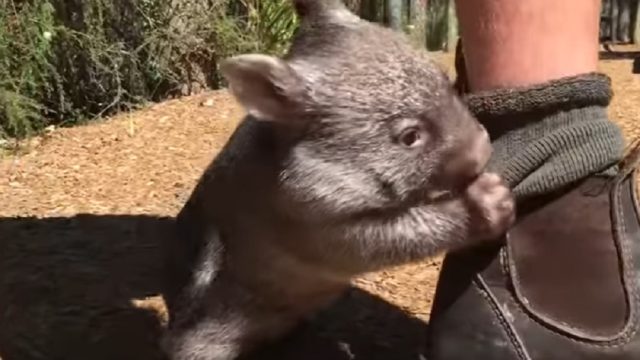 Marsupials can be so dang cute, like this baby wombat that thinks it's a dog. We're no experts on wombat behavior, but eagerly running behind a human, chewing on socks and doing sprints across a lawn sound like things dogs typically do, but who are we to judge this adorable little creature named George for happily pretending he belongs to an entirely different species? Besides, we've come across all types of animals that think they're dogs, like cows and even foxes, so this wombat is a part of an increasingly popular club of creatures who want to live that doggie lifestyle.
In the Bored Panda Animals video, George is so convinced he's a dog that we don't have the heart to tell him otherwise. He's running around completely oblivious to his lot in life, but who cares about a little identity crisis when there's fun to be had? He's obviously in good hands with wildlife conservationist Tim Faulkner, who has kept an eye on the cuddly creature at the Australian Reptile Park since someone found him on a roadside.
https://www.youtube.com/watch?v=-OOiUy6iXio?feature=oembed
Hmm…George was so into that cuddling, we're thinking his behavior resembles that of a human toddler more than a dog. Either way, he's unbelievably adorable and deserves all of the hugging and play time he can stand.