A new Baby-Sitters Club show is coming, and here's every single thing we know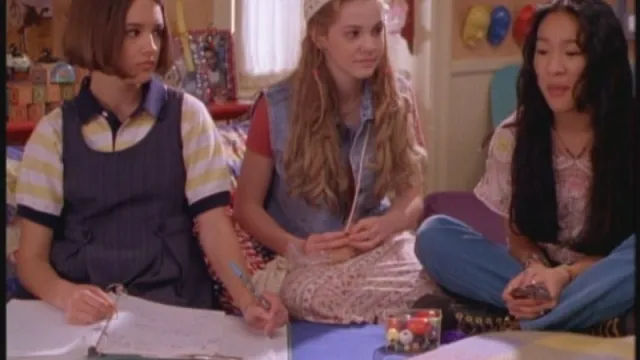 This is not a drill, people: A Baby-Sitters Club reboot is officially coming to Netflix—and our inner child is calling all our besties on the nearest landline. According to Deadline, Season 1 will consist of 10 episodes, and the series will be a contemporary take on the '80s and '90s coming-of-age series. Just like the books, the show will focus on five best friends as they start their own babysitting business, while at the same time going through the growing pains of being a teen. The show also apparently delves into serious real-life issues like racism and divorce.
In a statement to the site, series author Ann M. Martin said, "I'm amazed that there are so many passionate fans of The Baby-Sitters Club after all these years, and I'm honored to continue to hear from readers—now grown, who have become writers, editors, teachers, librarians, filmmakers—who say that they see a reflection of themselves in the characters of Kristy and her friends. So I'm very excited about the forthcoming series on Netflix, which I hope will inspire a new generation of readers and leaders everywhere."
And yes, people are stoked.
https://twitter.com/udfredirect/status/1101204966612578304
The series will be produced by Walden Media and Michael De Luca, though it doesn't yet have a release date. Fingers crossed Netflix doesn't make us wait too long.