This baby polar bear enjoying an ice bath will hit you right in the feels
Are the Monday blues getting the best of you? If so, get 'em the hell outta here by watching this video of a baby polar bear enjoying an ice bath in a kiddie pool. Prepare to view, coo your little heart out and watch it again and again because it just makes you feel so damn good.
Posted by The Oregonian, the brief clip shows Nora, the Oregon Zoo's newest polar bear, diving and flopping around in a kiddie pool full of ice cubes. Judging by her reaction, this cheap thrill must be the next best thing to chilling on a piece of sea ice in the sub-arctic tundra.
She gets right down to business with the dive-and-roll routine:
TFW when you have zero cares in the world because you're in ice heaven: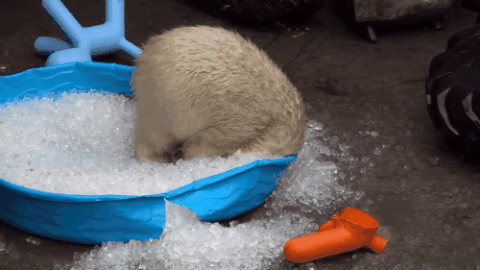 A little face plant never hurt anyone: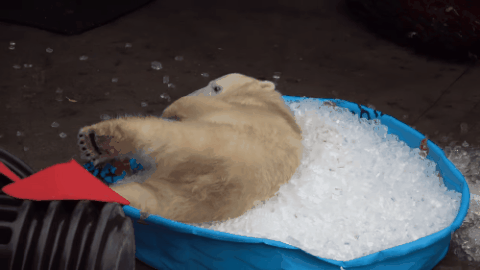 Born last year on Nov. 6 at the Columbus Zoo, Nora has clearly made herself at home in Oregon.
https://www.youtube.com/watch?v=jsX1W4kS1Gk?feature=oembed
In case you're wondering, this is the same adorable polar bear that slept with a stuffed animal as a newborn.
Ahhh!! All this cuteness in one place is simply too much to bear.