Another "Baby Driver" trailer has arrived, as if we needed more proof that this movie is SO. DAMN. COOL.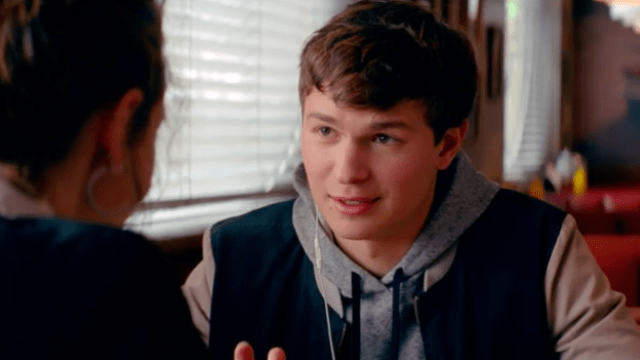 Hey, internet! Listen up: A new trailer for Baby Driver just dropped and, to put it simply….wow.
Cheekily titled the "TeKillYah" trailer, as a funky version of The Champs' "Tequila" plays throughout, this latest look at the heist drama, which Mashable debuted, has high-speed action, a lot of gun power, very cool jams, and tons of style. But, we'd expect nothing less from writer-director Edgar Wright, the brilliant mind behind Shaun of the Dead, Hot Fuzz, Scott Pilgrim vs. the World, and more.
We'd be remiss if we didn't mention the F-I-R-E dialogue, delivered perfectly by Kevin Spacey's crime boss — with hints of Frank Underwood's manipulation, but a hell of a lot quippier.
"So here's the thing, I'm looking at some of the country's finest thugs and, of course, young Mozart in a go-kart over there," he says. "People love great bank robbery stories, so let's give them something bold and brazen as [car crashing sounds] to talk about over their lattes."
Seriously, the MOST rad.
Baby Driver — in theaters June 28th — stars Ansel Elgort as a young getaway driver who soon becomes entangled in a doomed heist, with Lily James as his love interest. Jamie Foxx, Jon Hamm, Eiza González, and Jon Bernthal, meanwhile, play crew members alongside Elgort's titular Baby.
Only 27 more days people, then the wait is over…