Young Brie Larson singing about P.E. is all of us
Brie Larson was recently nominated for an Academy Award, because she is a very serious actress who can act out very serious things. For instance in her most recent film, Room, Brie plays a mother who's been held captive in a shed for seven years. It's dark, and her performance is incredible.
But fans of Miss Larson know that she has a wonderfully light-hearted side, which she's shown in her roles in Trainwreck and United States of Tara.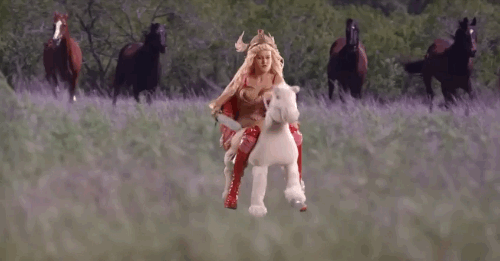 And of course that time she was a pop star.
Oh, you didn't know Brie Larson was once a teeny bopper with a burgeoning music career? Uh, heck yes she was. And she sang about the most #relatable subject matter ever: trying to pass P.E.
Her debut album was even called, Finally Out of P.E. Like the rest of us, Brie clearly hated running the annual presidential fitness test mile and trying to do just one measly pull-up. The lyrics to the album's namesake single sound like they came out of a very real teenage girl's diary: "Just because I'm not athletic/Doesn't mean that you can degrade me/I show up, shouldn't that be enough."
Please watch this amazing video of 16-year-old Brie Larson performing the song during a "Sessions @ AOL" — that's not dated at all — and feel free to apply the lyrics to how it feels going to the gym as an adult.