Baby bangs are the easiest and edgiest way to update your hair for fall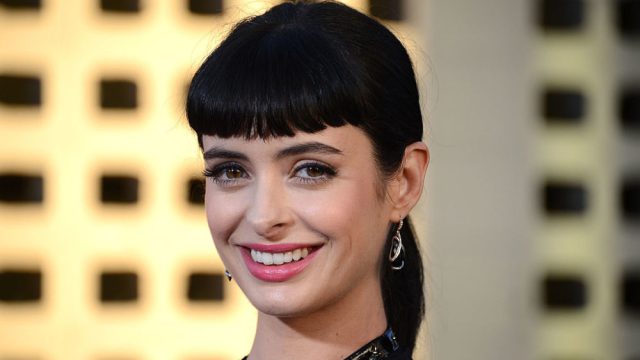 Experimenting with fun hair colors and cuts is one of our favorite things to do, so it's no wonder we're constantly looking for news ways to update our hair with the changing seasons!
And while cutting bangs can be a *huge* step in the hair changing game for some people, we think it's well-worth the risk! One look we're really digging right now for fall is micro-bangs, also known as baby bangs. No matter what your style is, this fringe update is the easiest way to get a little bit of an ~edgier~ look for fall.
Short bangs give a fresh spin on a classic bob.
Long hair and short bangs give really cool contrast to your hair.
If you're REALLY daring, ultra-short baby bangs screams "cool girl." Love the contrast of the icy blonde and darker bangs here!
These bangs are *literally* perfection.
https://www.instagram.com/p/BKgsOSLhIff
Balance out a bright 'do with fringe cut *just* above the eyebrows. So cool!
OMG how cute are these BFFs with matching baby bangs?
https://www.instagram.com/p/BKb0ioSAR4G
This entire look SLAYS. Legit. SLAYS.
A side swept bang looks chic for fall!
https://www.instagram.com/p/BKbRQHLAgUA
And who can forget that our *QUEEN* of all things hair and all around coolness, Hayley Williams, rocks the absolute heck out of the trend?
https://www.instagram.com/p/hw2RWliAsf
BRB, running to the salon!