This baby ate a Too Faced makeup palette because she thought it was candy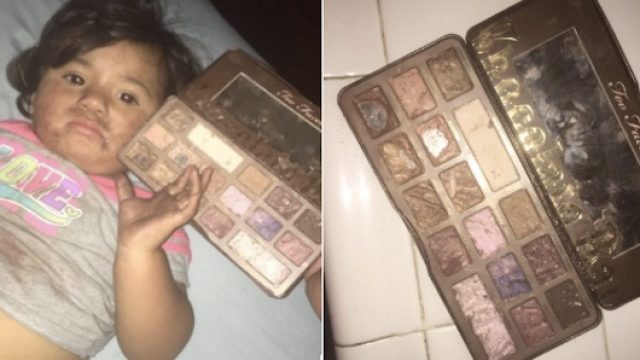 If you've ever sniffed a Too Faced Chocolate Bar eye shadow palette, you can probably sympathize with this little girl. She took one whiff of the cocoa-powder-infused palette—and dove in head first.
https://twitter.com/udfredirect/status/759470614352498688
Yes, that's a photo of Southern California makeup lover Lauren Rincon's 1-year-old niece, Kaitlyn, covered in eye shadow. Rincon, who tweeted the photo over the weekend, says her niece thought it was a real chocolate bar and tried to gobble it up.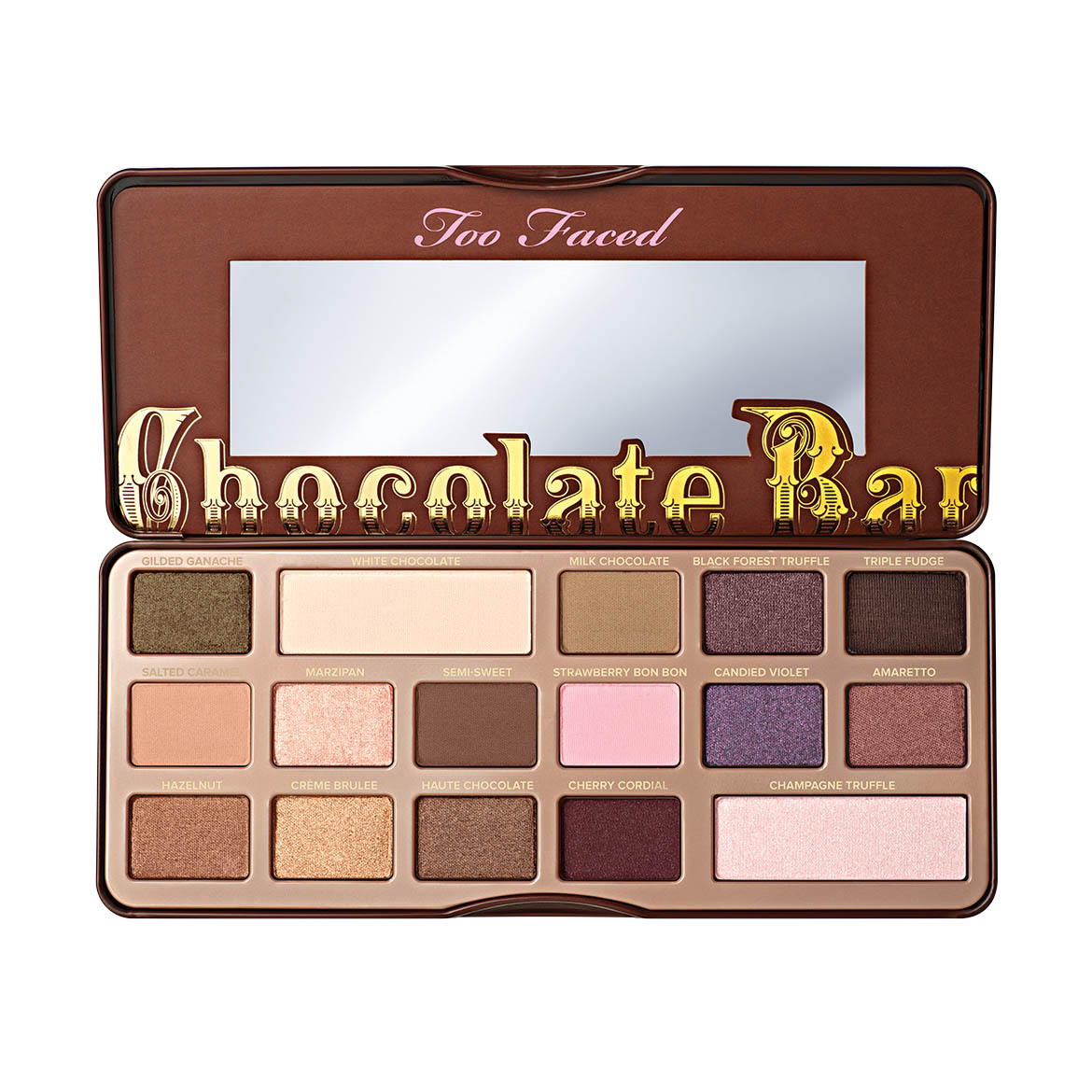 Predictably, the internet lost its mind as soon as Rincon shared the photo. Not only has the original tweet been retweeted more than 46,000 times, Rincon said that she "woke up" to 1,000 followers. Plus, plenty of users shared similar stories, saying they'd had younger siblings or other little ones devour their Too Faced makeup.
Not everyone was laughing along, though. Rincon faced plenty of angry tweets telling her to call 911 or accusing her of putting her makeup collection before the well-being of her niece. Some users even insulted the baby girl (WTF?!)
Rincon tweeted that she'd contacted Poison Control, and that she was monitoring her niece for any signs of illness.
https://twitter.com/udfredirect/status/759495844483637248
She also had a message for those spewing hateful words at Kaitlyn:
"I'll pray for you guys [because] that's just not funny."
You'll be happy to know that the damage to Rincon's palette wasn't too terrible (yay!) and that Too Faced offered to send her a replacement palette anyway (double yay!).