B.J. Novak set the record straight about Steve Carell's "The Office" reboot tweet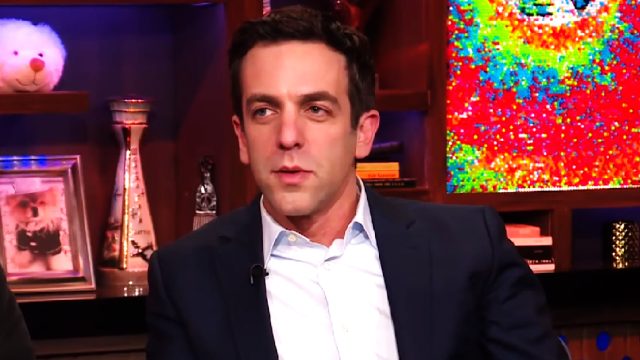 Steve Carell got us — and he got us good. After tweeting about NBC rebooting his biggest show, B.J. Novak addressed rumors of The Office returning to television that same night on Watch What Happens Live. And, judging by his demeanor, it kind of seems like Andy Cohen wasn't the first person to address the issue with him.
Long story short, The Office wrapped up back in 2013. While Carell had left the show earlier, he still made a cameo appearance as Michael Scott in the finale. And as finales go, this one was pretty much perfect.
Through Twitter yesterday, Carell sent out two tweets, roughly five minutes apart.
false false
While some of us were laughing, others were a little heartbroken — no matter what, it'd always be great to see the Dunder Mifflin crew back together!
So, it's no surprise that Novak, who was also a writer on the show, was asked about it. In fact, Cohen noted that questions about a possible reboot were coming in all over the place.
https://www.youtube.com/watch?v=_Iot6pE56I0?feature=oembed
As you can see, Novak didn't even playfully hint that a reboot was even in question.
"No," Novak quickly said. "That was a very Michael Scott move of him."
Craig Robinson, who played Darryl Philbin, was a bit more open about the possibility.
"Anything to do with 'The Office' I would revisit."
We just have a feeling that Carell was cracking up each time his tweet was retweeted. If anything, it just proves that the show still means so much to people.
At least we can always rewatch the show on Netflix, and relive the romance between Jim and Pam whenever we want!