Aziz Ansari reading "love texts" on 'Jimmy Fallon' is pretty much the best thing you'll see today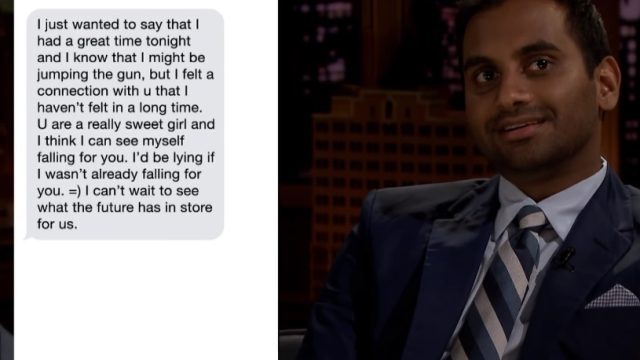 If you've been patiently waiting for season 2 of Aziz Ansari's amazing show Master Of None, this clip from The Tonight Show Starring Jimmy Fallon might help pacify your need for more Aziz in your life. The actor and comedian performed a bit with Fallon called "First Textual Experience" that included reading first text exchanges out loud — and as expected, it's painfully hilarious. With a desk adorned with romantic candles, Fallon and Ansari really got in the mood, and turned a fun segment into an instant classic.
Props to the girl who called out a guy's misspelled pickup line — while typos and autocorrect incidents do happen, it's obvious this guy didn't proofread his texts before sending — even well after the fact.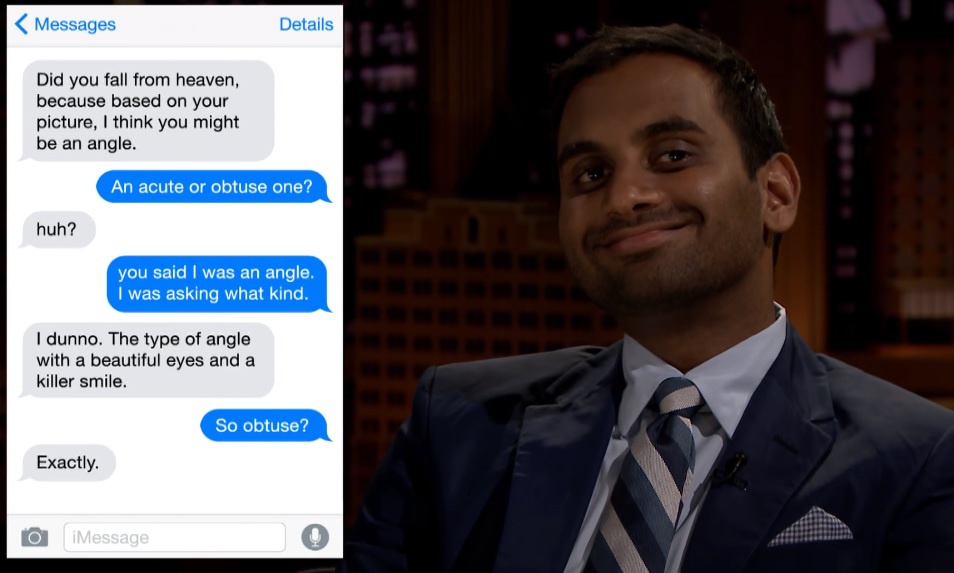 Speaking of autocorrect, it's definitely something that could easily kill a chance for romance. If you're texting a guy before a first time meet-up, make sure you don't make this mistake.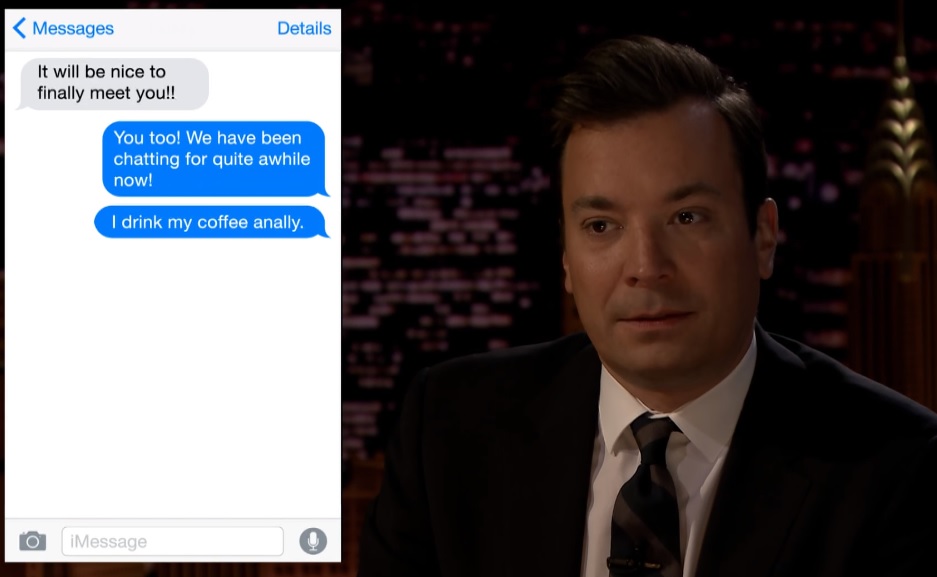 While Fallon's face is kinda-sorta the best thing ever, Ansari is absolutely nailing it while reading his texts out loud. It's probably because romance is a topic that comes naturally to him. While he seems to be the eternally single bachelor, he's used his dating conquests, and attempts to connect with people, as a solid bit in his stand-up routines. He also penned the book Modern Romance, which came out last year. The book successfully pokes a little fun at dating struggles today, and offers some advice as well as humorous observation.
https://www.youtube.com/watch?v=j4MExm64uZI?feature=oembed
Let's cross our fingers that "First Textual Experience" becomes a tradition every time Ansari hits the Tonight Show stage.