Aww, George Michael's manager has the best response to Key and Peele's new movie "Keanu"
Key & Peele's movie Keanu hit theaters on Friday, and it's got it all: big laughs, a great cast, and the most adorable kitten you've ever seen. But there's one more thing we weren't expecting: gratuitous amounts of '80s icon George Michael.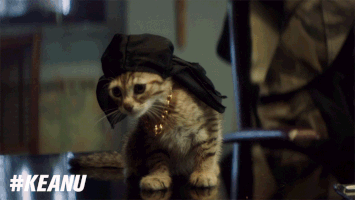 Let's do the George Michael math. Keanu features four of the singer's songs: "Father Figure," "One More Try," "Freedom! '90" and "Faith." The music video for the latter also works its way into the story. Oh, and one of the movie's characters has a sweet George Michael tattoo. That's a lot of references.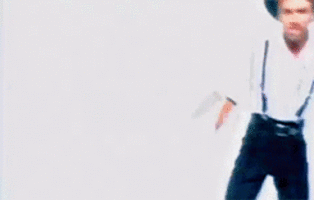 How did it all come about? Apparently, actor/comedian Keegan-Michael Key is a huge fan of the singer IRL, so the producers did what they could to include him. George Michael's manager Michael Lippman was cautious at first, because he didn't want the film to poke fun at the singer and make him the butt of any jokes. But the references in Keanu really are just all in good fun.
"They promised me that wouldn't be the intention. The way it was described to me was that [George Michael] was so cool that even drug lords got a tattoo of him," Lippman explained.
"[Key's and Peele's] characters go from quiet, unassuming guys to street thugs and they wanted to show something that didn't seem right, but when put into that situation, works perfectly. They chose him to be this character because of what his music meant and they turned George into a cool badass."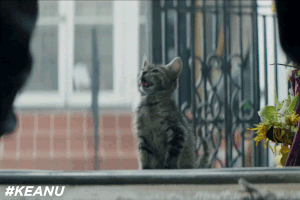 It turns out Keanu is more than just an action-packed cat film. It's also a great way to introduce George Michael to a younger fan base.