"Awkward" star Molly Tarlov got married this weekend, and her look was beautifully casual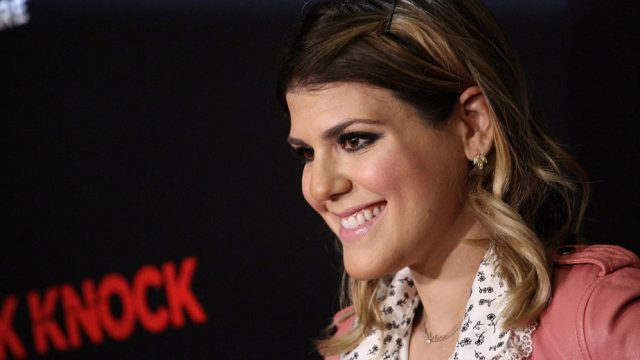 Getting married shouldn't be awkward, and it wasn't for Awkward star Molly Tarlov, who got married this weekend, reported People. And, not surprisingly, her look? Beautifully casual. Yup, on March 4th, she married Alexander Noyes in Palm Springs, CA. By the looks of it, which we'll show you in a minute, everyone seemed to have an ahh-maz-ing time.
In case you're wondering, Tarlov and Noyes were engaged almost two years, since June of 2015. And, if you hadn't already guessed, we ~love~ Tarlov's wedding dress. White? Check! Off-the-shoulder? Check! Lacy sleeves? Check!
Here's a photo Tarlov has on Instagram. Yup, it's def giving us #weddingdressgoals.
Awww, and here's the happy couple dancing!
https://www.instagram.com/p/BRPu0Xfj59Q
And we even found a clip of the just-married couple dancing! This is the fun type of relationship we imagine they have every day, wedding day or not.
https://www.instagram.com/p/BRPq5EyDb7I
Overall, Tarlov seemed ~super happy~, especially in this selfie with her friends.
https://www.instagram.com/p/BRO7svzAPDH
Her friends seemed to have a good time, too.
https://www.instagram.com/p/BRPpYHMjpbf
And I think if we were in this setting, we'd have fun, too…!
Okay, now we almost feel like we were there. ~Almost~. Our invite must have gotten lost in the mail… Regardless, a big "Congratulations!" to Tarlov and Noyes. Speaking of wedding-related things, is anyone else craving some wedding cake rn, or is it just us?!