Awkwafina just made Golden Globes history with her 2020 "Best Actress" win
While most awards shows still have a ways to go when it comes to equality and diversity among nominees and winners alike, we're always here to celebrate historic wins when they happen. So when Awkwafina snagged a 2020 Golden Globe for Best Actress for her role in The Farewell, we were thrilled—and knowing that her win made Globes history makes it all the sweeter.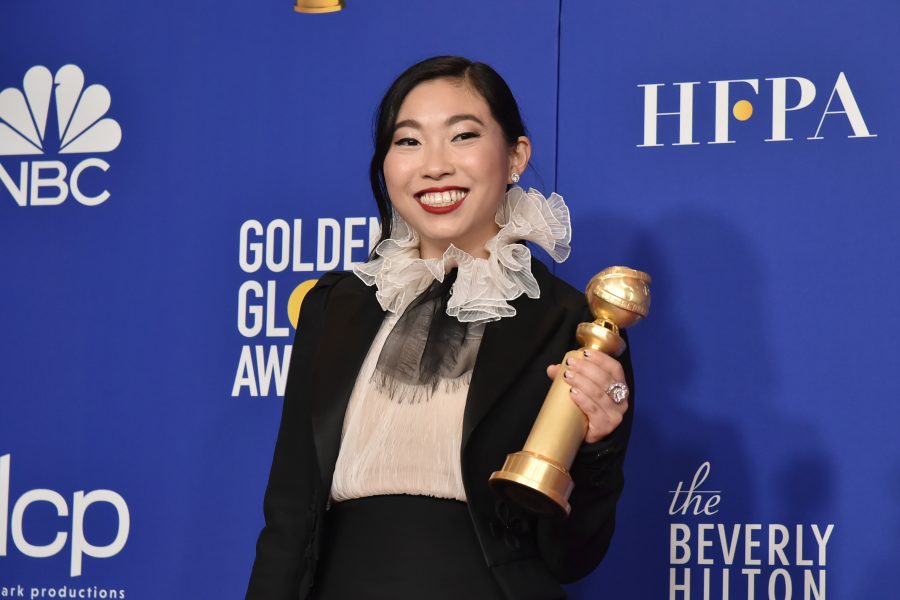 Her win in the category Actress in a Musical or Comedy Motion Picture makes her the the first performer of Asian descent to take home the golden statue, a much-deserved (and long overdue) honor.
Her historic Globes win for the critically acclaimed family drama is especially meaningful, as Awkwafina joins only five other women of Asian descent to be nominated for the same award in the show's 77-year history.
Before her came Machiko Kyō (nominated for 1956's The Teahouse of the August Moon), Miyoshi Umeki (for 1961's Flower Drum Song), Yvonne Elliman (for 1973's Jesus Christ Superstar), Hailee Steinfeld (for 2017's Edge of Seventeen), and Constance Wu (for 2019's Crazy Rich Asians, which also starred Awkwafina). Yep, you read that right–there were 44 years between Elliman's nomination and Steinfeld's, meaning there was zero Asian representation for women in this category for more than four decades.
Awkwafina's speech was equal parts hilarious and touching, as she thanked the people involved in the film, including director Lulu Wang. Of Wang, she said, "You gave me this chance, the chance of a lifetime, and you taught me so much. Just filming the story, being with you was incredible."
She dedicated her statue to some of her family members, including her grandmother, whom she called her "best friend."
She included her late mother, adding, "I always hoped she was watching from somewhere above, and I hope that she's watching now." And she gave a shout-out to her dad, joking, "I'd like to dedicate this to my dad, Wally. I told you I'd get a job, Dad."
We're sending so many congratulations Awkwafina's way, and it gives us hope that next year's Globes nominees and winners will adequately represent all the incredible, diverse stories being told on the big and small screen alike. Hollywood Foreign Press, please hear our calls—there's still too much talent out there being ignored.