This awesome sorority just stood up for a transgender pledge in a badass way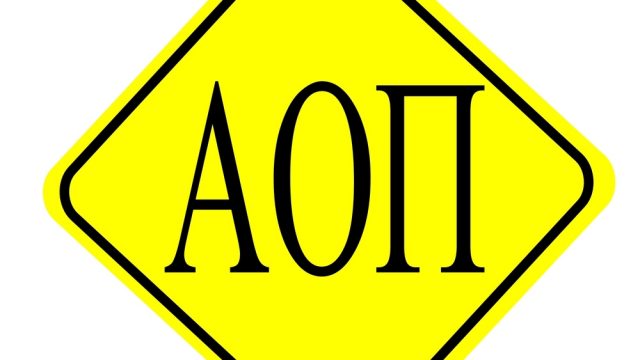 It's been a hard week for many of us, but one sorority isn't sitting still for it. Some of our faith in humanity returned after  more than half of the sorority members of Alpha Omicron Pi at Tufts University in Massachusetts quit. Why did they walk out? Because their national organization expressed hesitancy about letting a transgender woman join their chapter.
46 women in total have left the sorority in solidarity and protest since October, according to CBS News.
The sisters wrote an official response to the event on September 16. Their letter noted the "core values of integrity, tolerance, generosity, personal dignity, and love  of the institution.
The letter explains the details of the incident. Apparently, an official member of the organization didn't want to extend the pledge membership.
"The Assistant Director of College Experience (ADCE), a member of AOII International, was present at Delta during the voting period, and she immediately wasn't sure if the bid could be extended to Samantha due to purely legal concerns," the letter reads.
The primary issue is that sororities are legally exempt from Title IX policies. These policies protect indivduals from exclusion for sex or gender.. Alpha Omicron Pi is one of three National Panhellenic Council sororities that does not have an official policy protecting transgender women.
"Because there was no official policy in place addressing the membership of transgender women, the ADCE and AOII International were uncertain whether extending a bid to Samantha would violate the Title IX exemption it had from National Panhellenic Conference," the letter continues.
Unfortunately, this isn't the first time that Alpha Omicron Pi denied a member for being trans, as Cosmopolitan notes.
Emily Kaufman at the University of Michigan was also denied a bid from the school's chapter.
"I'm disappointed, Kaufman told Cosmo. "The dreams of a little girl were shattered into a thousand pieces.
In the Tufts Observer, Samantha expressed her gratitude to the sorority women, thanking them for their kindness.
"The current and former women of Delta chapter were never anything but kind and loving to me, she said. "[Those who stayed] are people who are using their positionality to change things for the better. [The members who left] are not people who are running away from a bad situation, they are people who have left an environment that's unhealthy to them. Those two roles do not exist in opposition to each other.
We're so proud of these women for taking a stand for what they believe in and fighting discrimination.