Here are 8 awesome desserts you can make with your leftover Halloween candy
We spent an entire month celebrating Halloween, but now that it's November, it's time to pack up our cobwebs. But what will we do with all the leftover sweets? We found some fabulous recipes to turn Halloween candy into fantastic desserts. Maybe you didn't get enough trick-or-treaters this year, so your candy bowl is still overflowing with Twix. Or maybe your kids brought home way more candy than they can eat. Whatever the reason, these tantalizing desserts will put your Halloween candy to good use.
1. These Powder Puff cookies hide a secret Hershey's Kiss surprise.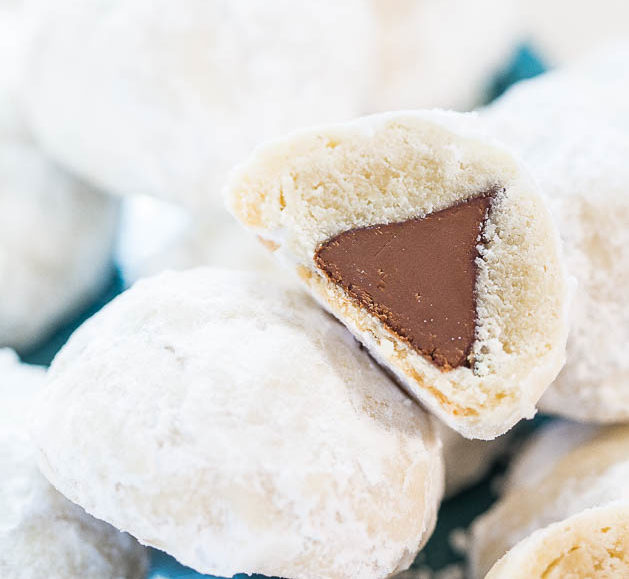 These simple, white cookies are a perfect way to use any extra Hershey's Kisses lying around. You can find the recipe at Averie Cookies here.
2. These fancy Biscotti will totally class up your candy corn.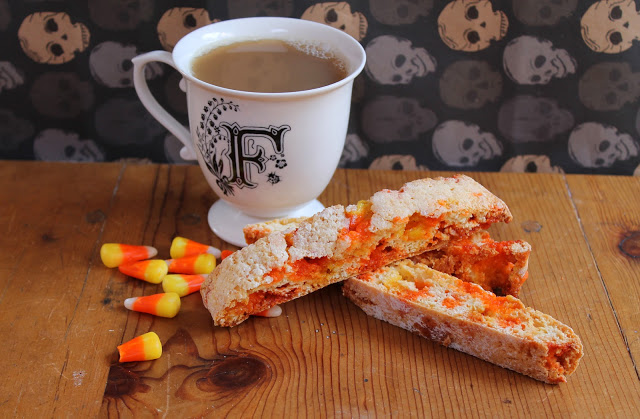 Candy corn is probably one of the hardest candies to find a second life for, but this biscotti recipe is genius. It balances the sweetness and chewiness with the crunch of the almond-y biscotti. Find the recipe on Food Nasty here.
3. These Popcorn Balls can be adapted with all kinds of different candies.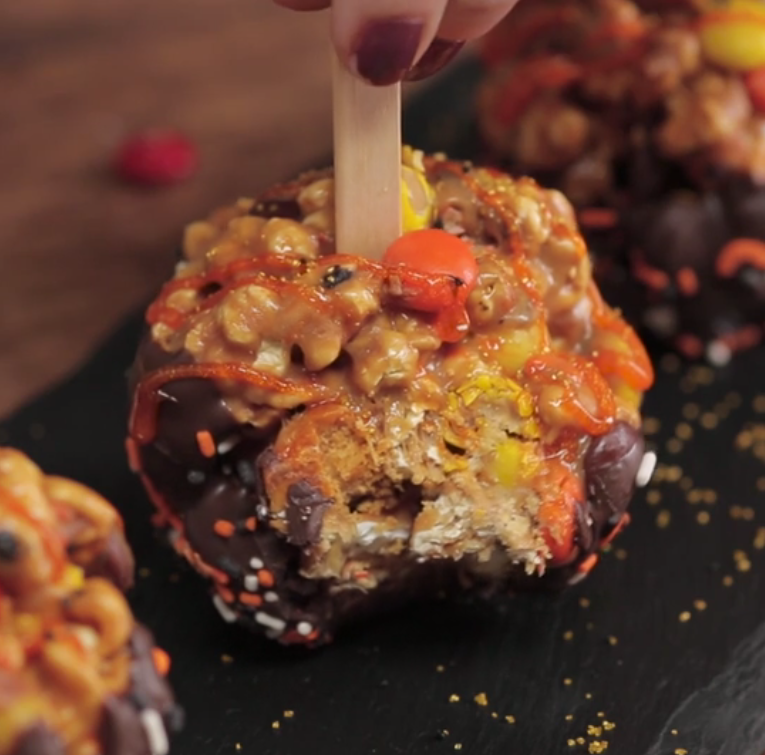 The recipe calls for M&Ms, chopped up Kit-Kats, or candy corn, but you could substitute whatever candy you have left. Find the recipe from Tastemade here.
4. These Milky Way Brownies are creamy, caramel goodness.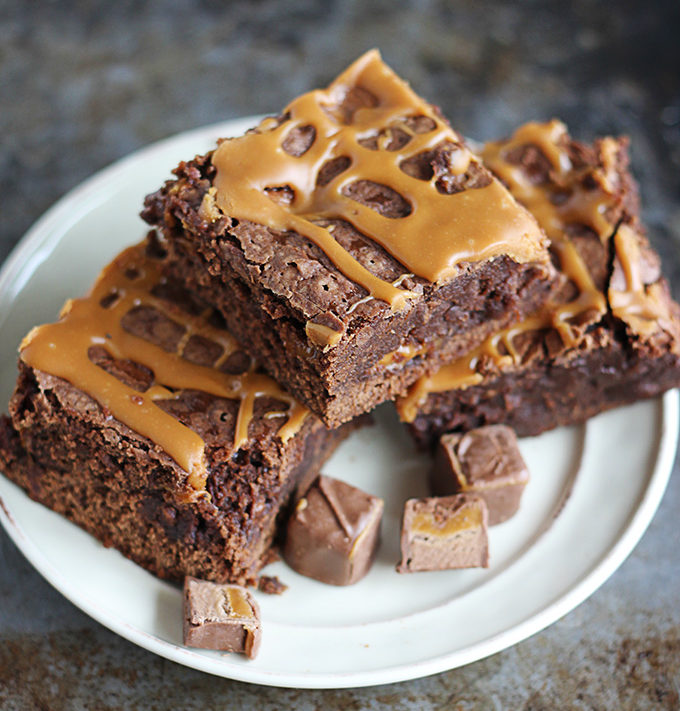 These brownies look like fancy Milky Ways, and we love it. Find the recipe from Le Creme de la Crumb here.
5. Smarties are a tough candy to re-purpose, but this cake is totally sweet.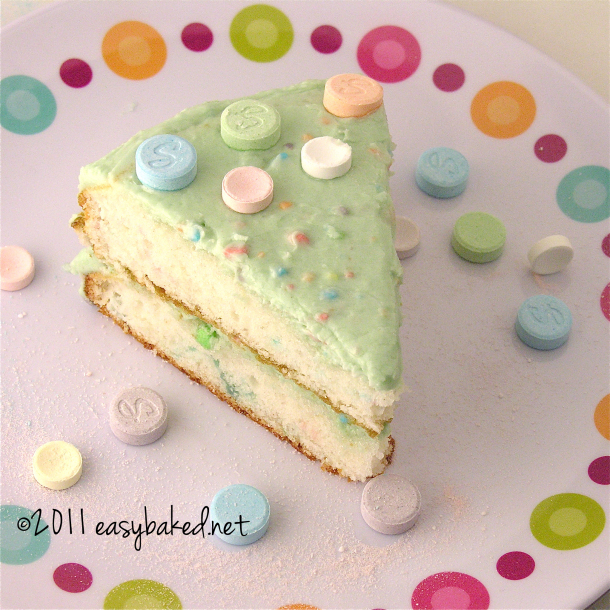 This cake looks stunning, so you might assume it's a ton of work, but it's actually adapted using a cake mix. So with just a few tweaks to a pre-packaged cake and some leftover candy, you can have this. Find the recipe from Easy Baked here.
5. You can mix and match all kinds of candy in this Cookie Cake.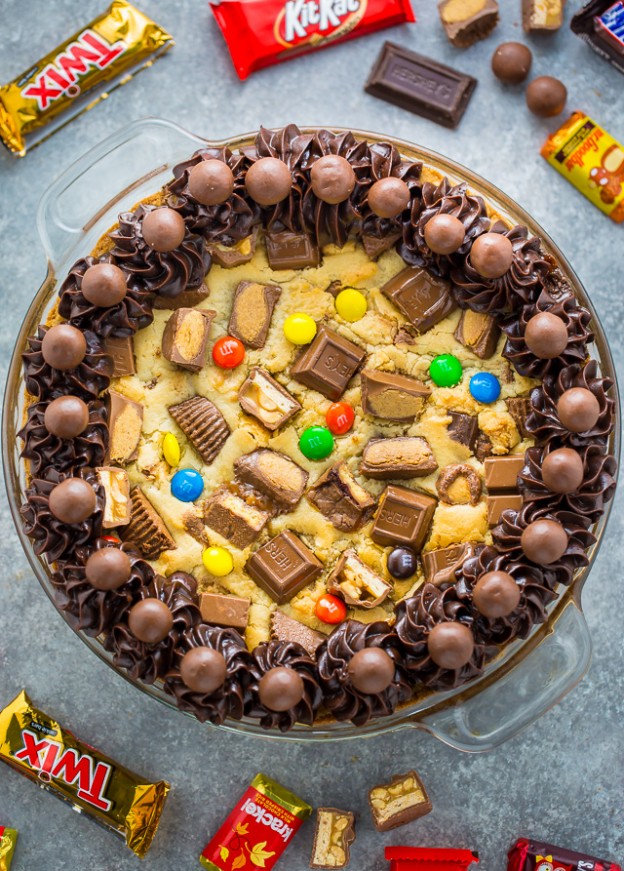 This cake is both fun and beautiful to look at. Great for finding a use for those mixed bags of candy that have lots of mini candy bars.  Find the recipe at Baker by Nature here.
6. This Skittles Sugar Cookie Bark will make you want to taste the rainbow.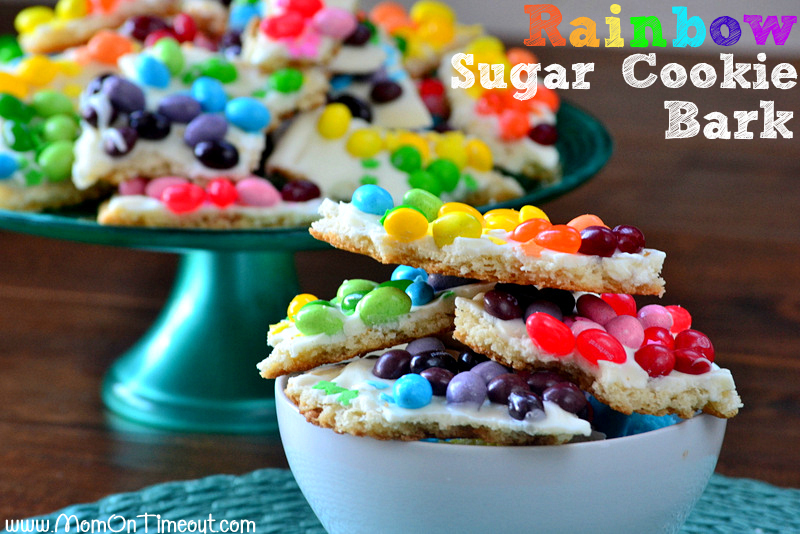 This recipe also mixes in some jelly beans to keep it fun and keep the rainbow of colors even more varied. Check out the recipe on Mom on Timeout here.
7. Not that you need any help eating Reese's Peanut Butter Cups, but this Reese's Pie is to die for.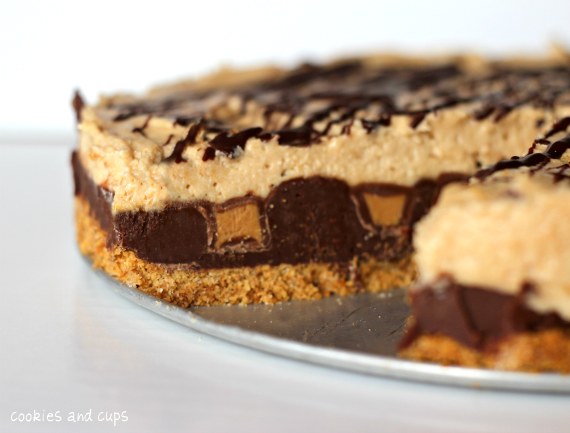 Why not class up your peanut butter cup addiction with chocolate and peanut butter mousse pie? You can find the recipe on Cookies and Cups here.
8. And finally, why not add some cheese to caramel goodness with this Rolo and Twix Cheesecake.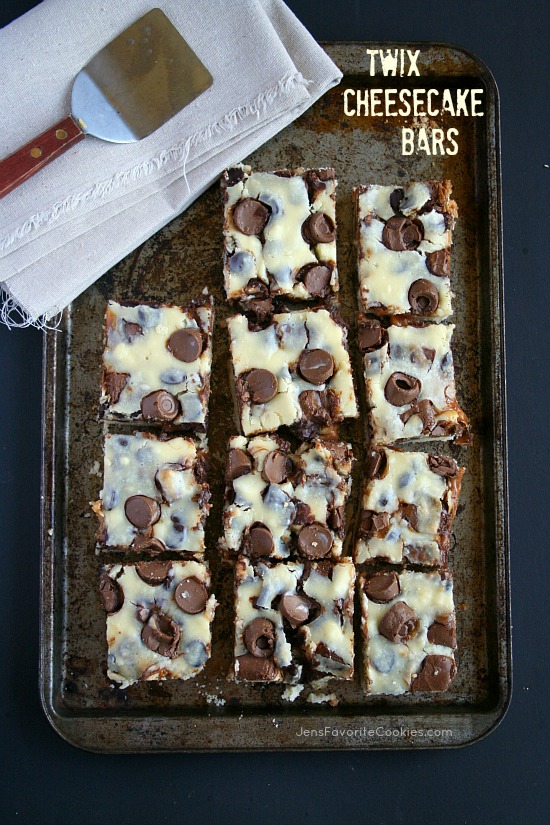 Wow, that chocolate, caramel and cheesecake combo looks so beautiful. Check out the recipe at Jen's Favorite Cookies here.
And if you need to buy more Halloween candy to make all of these tasty recipes, we won't judge!