Here's a glorious list of the most feminist moments in Oscars history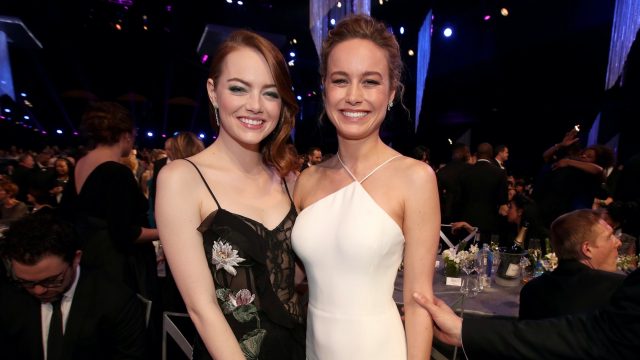 With the 91st Annual Academy Awards (aka the 2019 Oscars) coming up on February 24th, it's time to start searching for last-minute party decor, buy snacks in bulk, and get our Oscar pools ready. It's also time to reflect on the most memorable moments of Oscars past—notably the ones that made a social or political statement. In that vein, we've rounded up some of the most feminist moments in Oscars herstory, from moving acceptance speeches, to groundbreaking wins, to important calls to action.
1When Kathryn Bigelow became the first woman to win Best Director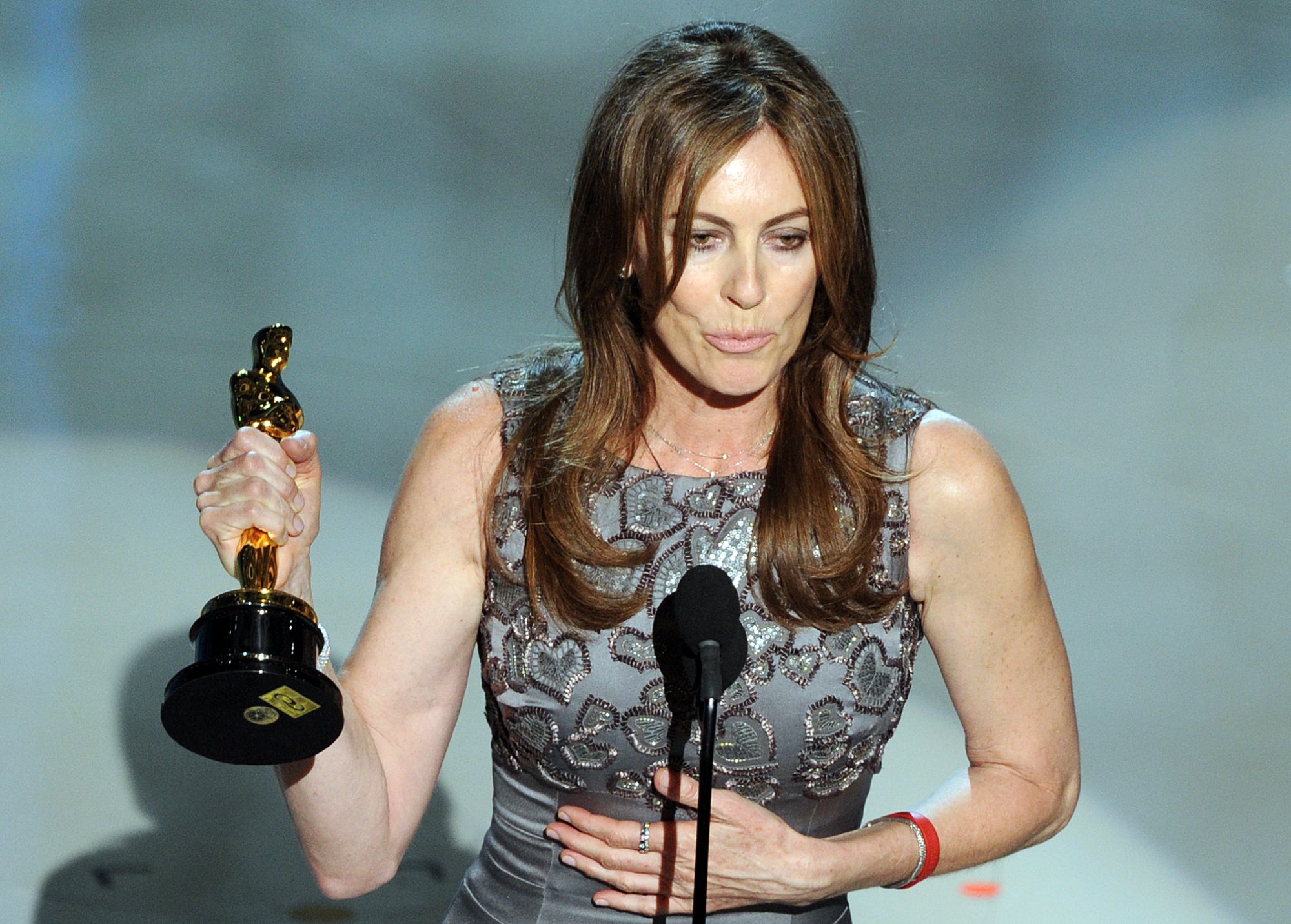 Kathryn Bigelow made history in 2010 as the first woman to win Best Director for her film The Hurt Locker. The movie, about a bomb disposal team during the Iraq war, won a whopping six awards that night—and beat out Avatar director James Cameron (who is none other than Bigelow's ex-husband).
2When Halle Berry made Oscars history as the first Black woman to win Best Actress
In 2002, Berry became the first black woman to win the Academy Award for Best Actress, and she used the honor to draw attention to all of the amazing women of color who came before her.
3When Rita Moreno won Best Supporting Actress in 1962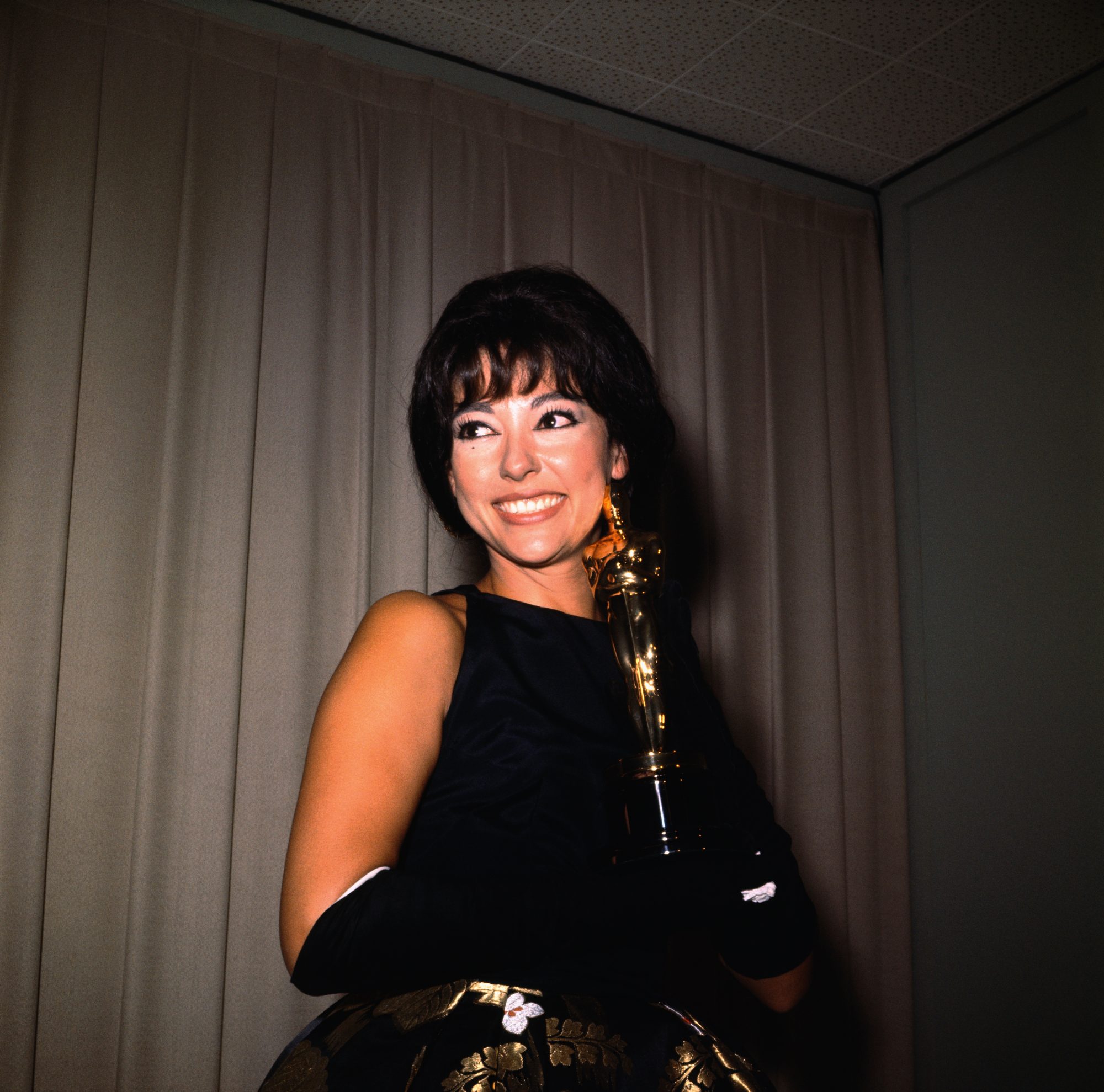 Rita Moreno won the award for Best Supporting Actress for her role in West Side Story in 1962 (she played Anita in the iconic musical). Moreno was the first hispanic actress to ever receive an Oscar (she is also one of only 15 people in history to receive the coveted EGOT—an Emmy, Grammy, Oscar, and Tony). Moreno often talks about how she rushed her historic acceptance speech (it was only 15 seconds long), because she says she simply had "no idea I would win."
4Dorothy Dandridge's historic nomination for Carmen Jones
Dorothy Dandridge was the first black woman to ever be nominated for Best Actress for her role in the 1954 film Carmen Jones. Though she didn't ultimately win that night, this was a huge moment for women of color—especially given the climate of the time. In the film (which takes place during WWII and was a modern-day adaptation of the opera Carmen), Dandridge played spunky, strong Carmen, a woman who works in a parachute factory and falls in love with a soldier while on a cross-country road trip.
5When Patricia Arquette demanded equal pay
Arquette won Best Supporting Actress for Boyhood in 2015, and used her platform to champion the issue of the wage gap between men and women. "It's our time to have wage equality once and for all and equal rights for women in the United States of America," she said to uproarious applause. (Unfortunately, she also included the phrase "we have fought for everybody else's equal rights," which, unwittingly or not, pit marginalized groups against each other and failed to recognized the wage gap between white women and women of color. Arquette later took to Twitter to clarify her language.)
6Viola Davis's incredibly powerful 2017 acceptance speech
Davis won the award for Best Actress for her role in the film Fences (and was her third nomination total…NBD). Her inspirational, powerful speech about telling the stories of those who can no longer tell them for themselves brought the house down—leaving many audience members in tears.
7When Frances McDormand demanded rider clauses
McDormand asked her audience to stand at the Oscars last year, urging them to get serious. "Look around, ladies and gentlemen," she said, "because we all have stories to tell and projects we need financed. Don't talk to us about it at the parties tonight. Invite us into your office in a couple days, or you can come to ours—whichever suits you best—and we'll tell you all about them. I have two words to leave you with tonight, ladies and gentlemen: inclusion rider."
An inclusion rider, for those who didn't immediately take to Google after watching her speech, is an equity clause for contracts that ensures diversity on film sets.
8When Brie Larson was nothing but supportive of Emma Stone
After Emma Stone won Best Actress for La La Land in 2017, her friend Brie Larson was all about the support.
9Lupita Nyong'o's Best Supporting Actress win for 12 Years A Slave
This was Nyong'o's first nomination and first win, and she used her acceptance speech to both thank the Academy and acknowledge the legacy of slavery—as well as the real-life pain and suffering that her role as Patsey was based on. "Thank you to the Academy for this incredible recognition. It doesn't escape me for one moment that so much joy in my life is thanks to so much pain in someone else's. And so I want to salute the spirit of Patsey for her guidance."
10When Ashley Judd, Annabella Sciorra, and Salma Hayek spoke about #TimesUp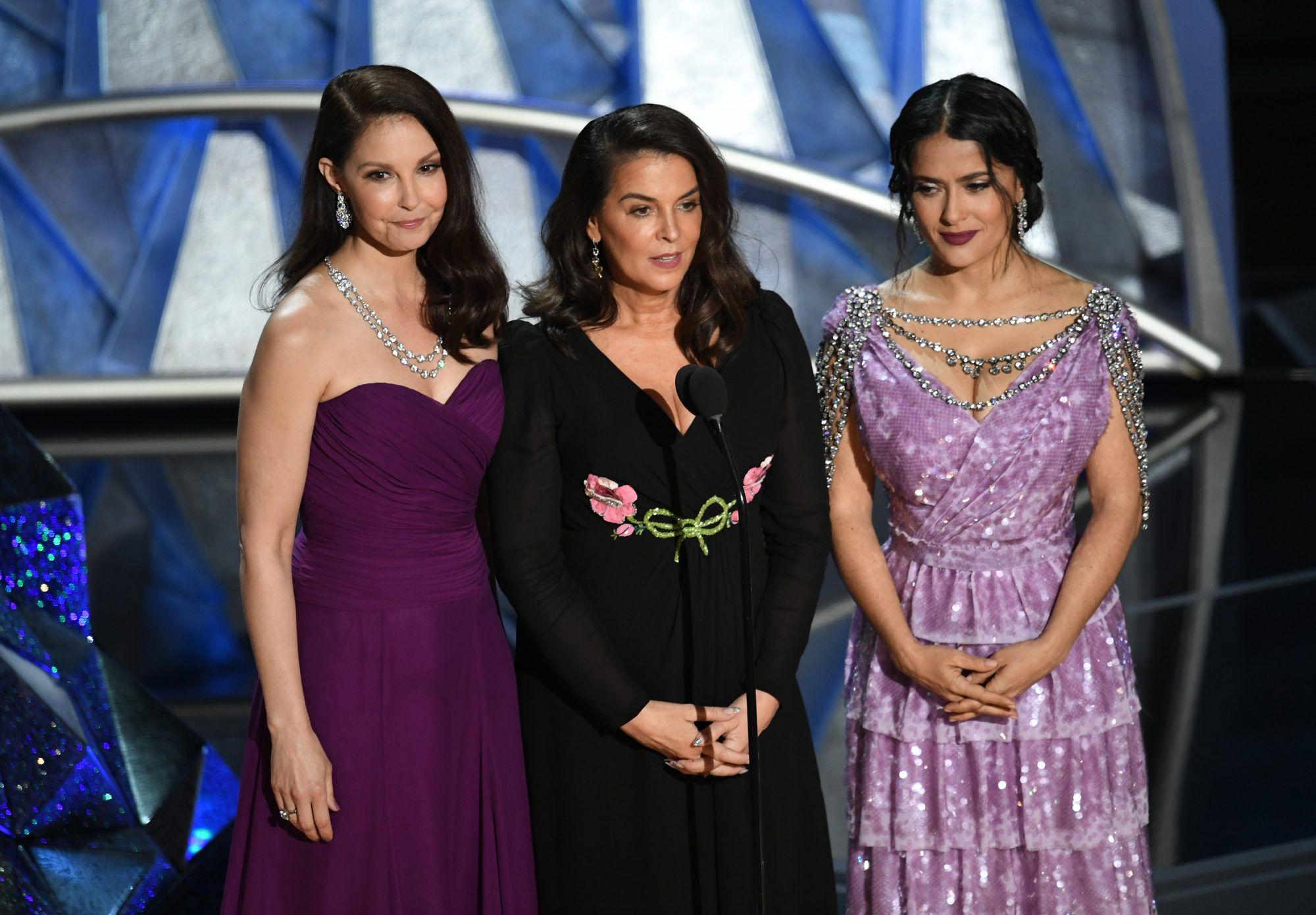 In 2018, Judd, Sciorra, and Hayek took to the stage together in one of the night's most powerful moments (all three women accused the disgraced Harvey Weinstein of sexual misconduct). "It's an honor to be here tonight," Sciorra began. "This year, many spoke their truth and the journey ahead is long, but slowly a new path has emerged."
"The changes we are witnessing are being driven by the powerful sound of new voices, of different voices, of our voices, joining together in a mighty chorus that is finally saying Time's Up," added Judd. "And we were together to make sure that the next 90 years empower these limitless possibilities of equality, diversity, inclusion, intersectionality. That is what this year has promised us."
Here's to all the strong, powerful women breaking barriers on (and behind) our screens.