Avril Lavigne made her first red carpet appearance in years, and we've missed our sk8r girl
Welcome back, Avril Lavigne! Our favorite pop punk princess reappeared on the red carpet after a years-long hiatus. Lavigne appeared at the 25th Annual Race to Erase MS Gala at The Beverly Hilton on April 20th and confirmed that yes, a new album will be out soon.
Lavigne has been out of the spotlight due to health concerns. Back in 2014, she was diagnosed with Lymes Disease, a condition that left her lightheaded, destroyed her appetite, and kept her bedridden for five months. But according to an interview with Entertainment Tonight, she's been doing much better.
"I'm feeling a lot better. It's been a long time. For me to be able to be here and I'm making a record right now," she said. "I have my life back which is amazing. It's something I continue to work at every day. And just, like, grateful to be making music. I've written a really powerful record, really emotional album sort of reflecting where I am today. I'm going to release that this year. I'm actually going to be done in two weeks."
https://www.instagram.com/p/Bh1y7ZdHEax
We can't wait to hear it!  According to Lavigne, she wrote them herself and they're unlike her past material.
"These songs are different," she said. "I'm just sort of writing about what I'm going through now."
Of course, Lavigne looked amazing during the rare appearance.  She opted for a floor-length, black Galia Lahav dress with sheer sleeves, a  deep v-neck, and silver embellishments.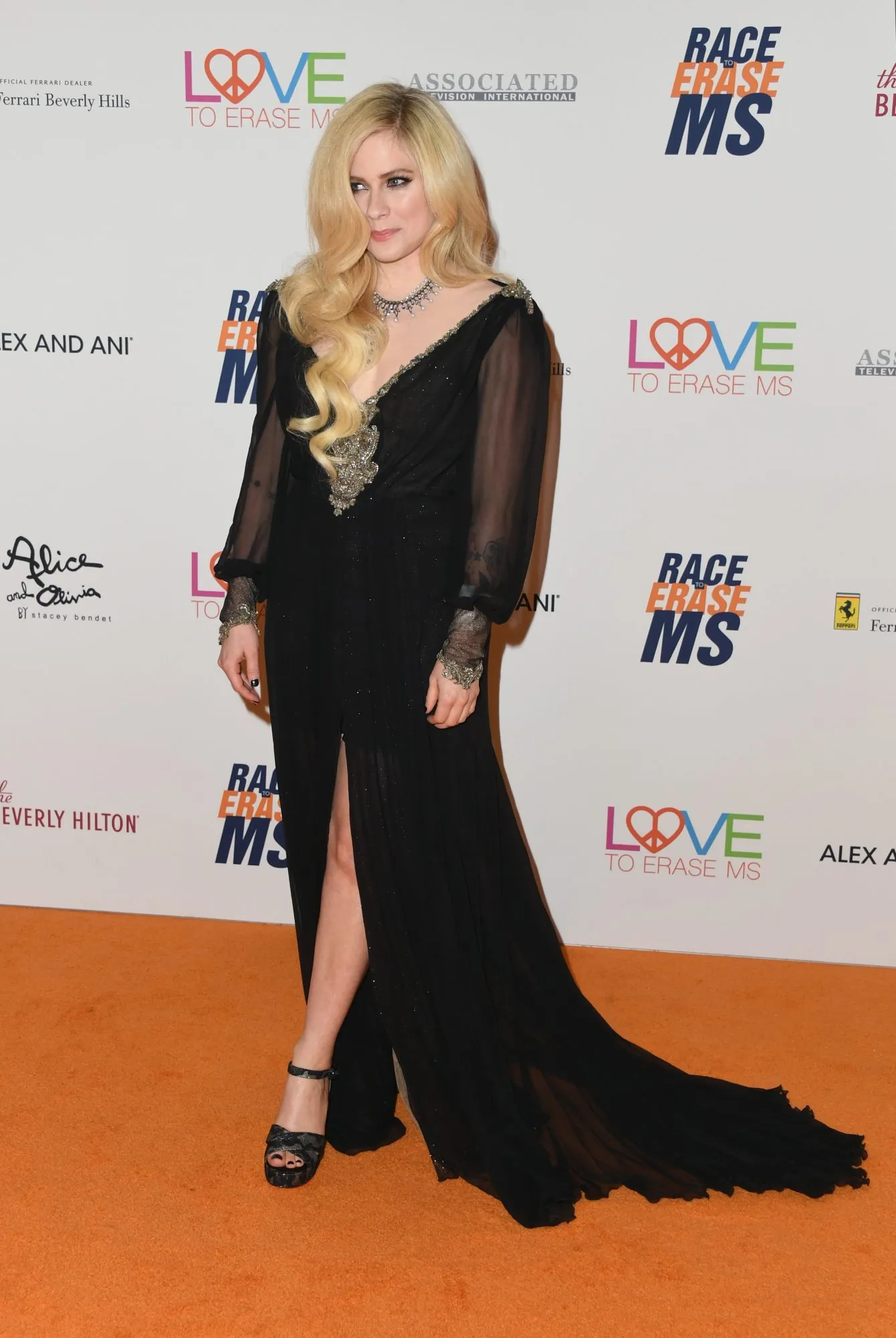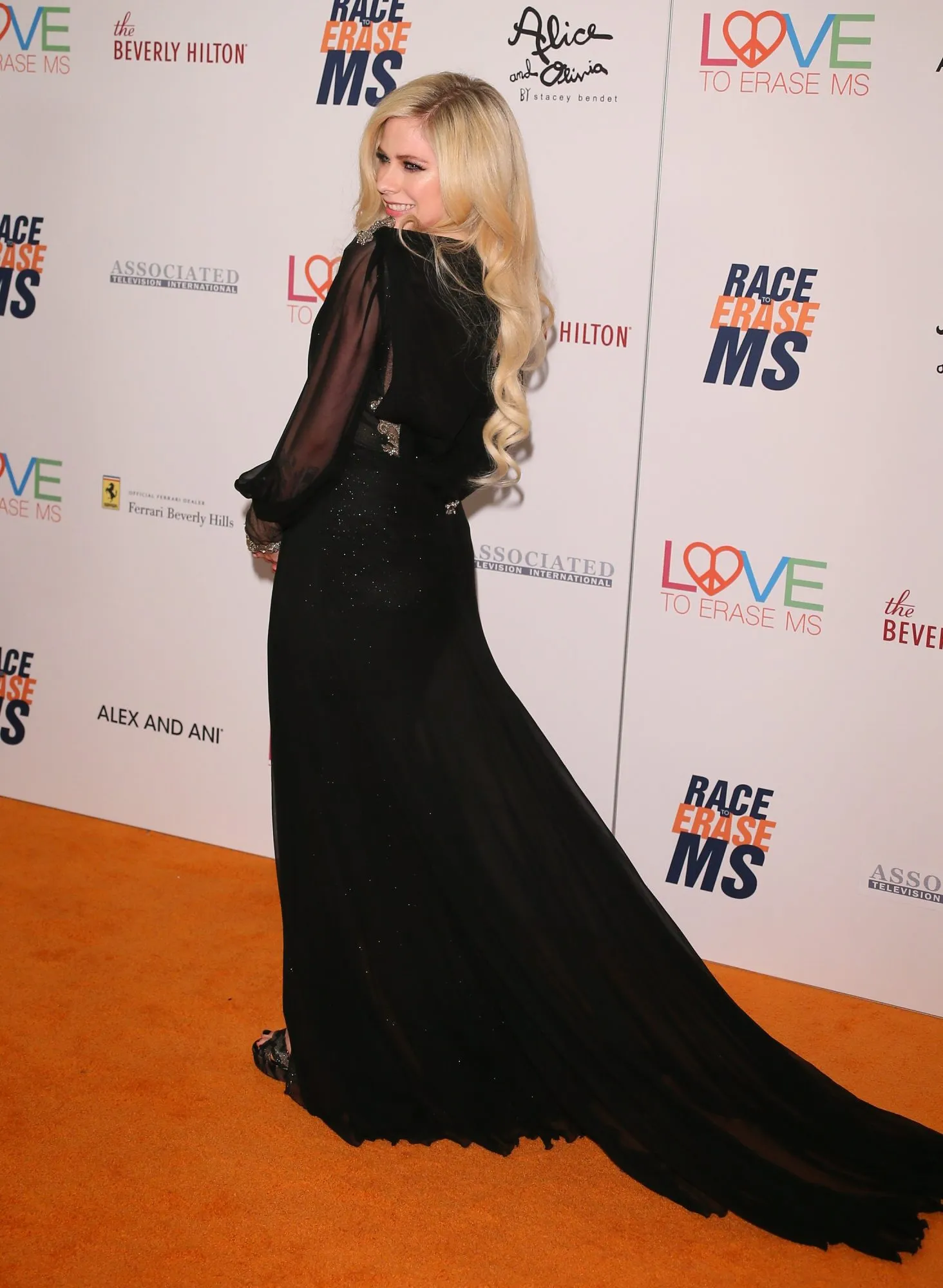 She completed the look with a dramatic statement necklace, black peep-shoe heels, and her hair long and loose. And as expected, her smkey eye was on point.
https://www.instagram.com/p/Bh0Xz0OnLmJ
We have a feeling that Avril Lavigne is going to have an incredible comeback, and we can't wait to hear music that reflects her more recent journey and experiences.