Go find a sk8er boi, because Avril Lavigne is ready for a comeback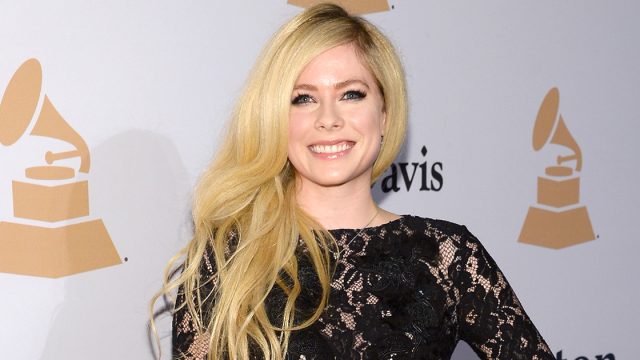 It's time to dust off those baggy pants and pop a tie over a tank top, as Avril Lavigne is ready to make her comeback and, tbh, it's about time!
It was teased last year that Avril Lavigne might be making a comeback. Initially there were rumors of a Christmas album, and then the star seemed busy defending her ex-husband, Nickelback's Chad Kroeger, from a joke by Facebook's Mark Zuckerberg (yes, really). What's more, the singer has spoken openly about her struggle with Lyme disease, and last year shared an inspirational and artsy Instagram picture explaining her time away from the spotlight.
https://www.instagram.com/p/BOcsLQOAiaG
Well, it seems that Avril Lavigne is nearly ready to share new music with us, and we can't bloomin' wait!
In a video shared on social media, the singer announced that she'd signed a new record deal with BMG and that she'd spent the last few years slowly working on new music.
"For this album I have a new team behind me," she said. "I've been working really hard on the new music and it's a reflection of my journey over the last few years. At this point in my career and my life, I just wanted to put fresh energy around me." 
Continuing, Avril said that felt like she had experienced a "rebirth," and that she'd found the whole songwriting experience therapeutic after all that she's experienced in the last few years.
"Without trying to make an album," she said, "I've made one." 
Expanding on this to Billboard, Avril Lavigne said that the new music was broaching new territory.
"I challenged myself as a songwriter and I wanted to write about topics I hadn't hit on before," she said. "There's the love topic, but a lot of these songs are about life. I've experienced a lot over the past few years, and some of the songs just came to me. Concepts and lyrics were flowing and I would have to grab my phone to sing into voice memo and write out my lyrics."
When quizzed about when it might be released, the singer teased, "When it's ready lol. Which will be soon."
https://www.instagram.com/p/BQ6haxtg837
Avril Lavigne's last album was released in 2013, and spawned the singles "Rock n Roll" and "Here's to Never Growing Up."
Tbh, we'd be pretty open to another Let Go if you fancied it, Avril? Regardless, this can't come soon enough!